Jul 12th 2021
Best Business Thank You Cards: Small Business Marketing 2022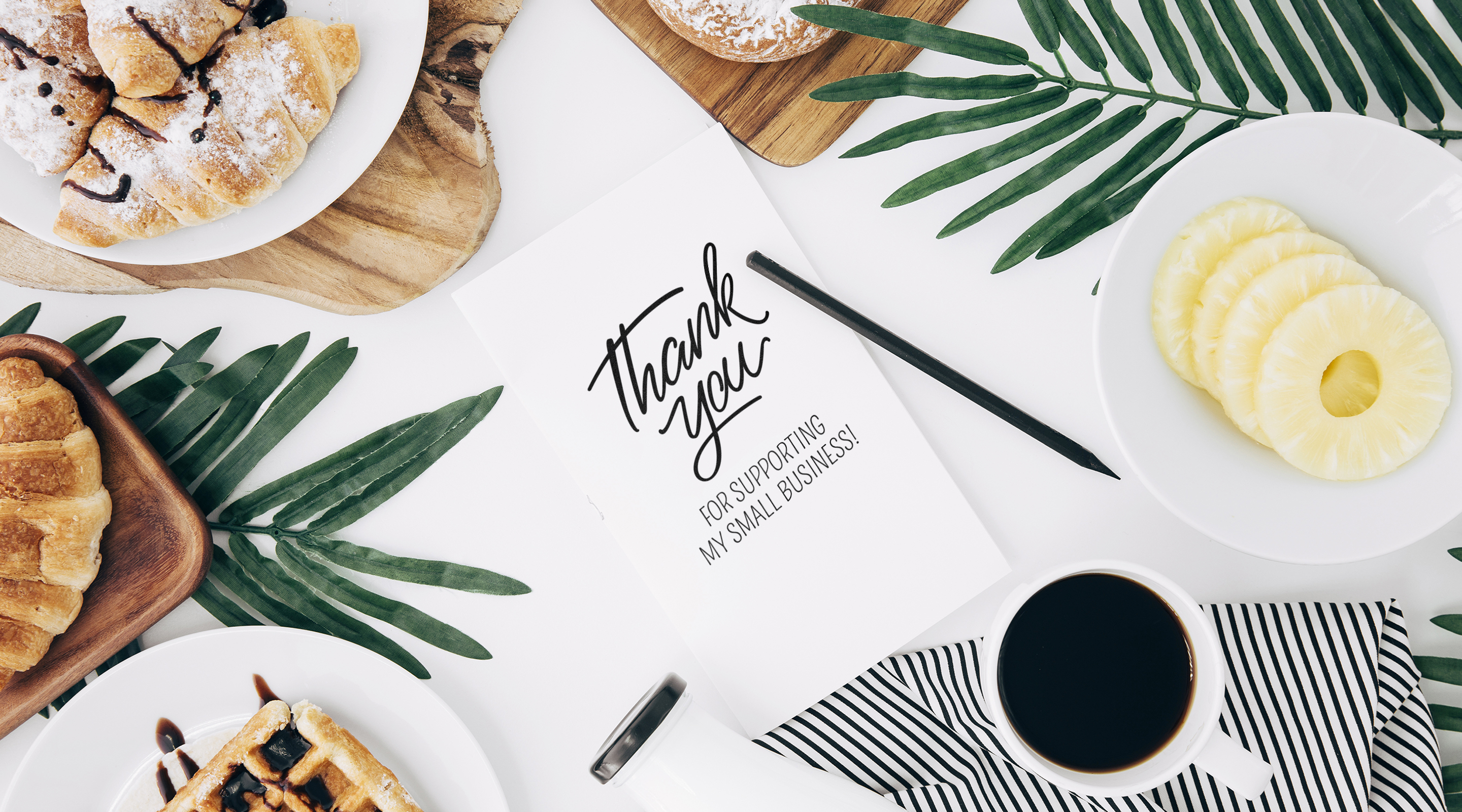 Marketing the goods and services of your business likely consumes a lot of your time. While it can often feel like an involved and expensive process, there are actually a number of techniques that can help you accomplish your goals for less. One of the best ways to accomplish this is by sending your customers notes of thanks. There are plenty of great ways to go about sending business thank you cards. Consider these designs and see how easy it is to promote your business while showing customers a bit of gratitude.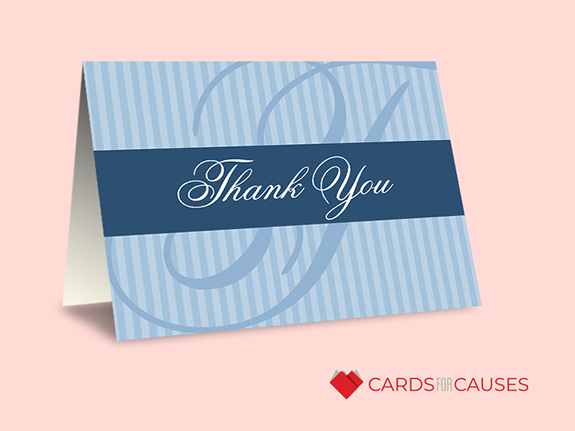 One of the biggest challenges business owners face when picking out cards for clients is finding the perfect design. There are countless options to choose from and it can be difficult to know which will impress or delight customers the most. If you find yourself struggling, then opting for a classic card is definitely in your best interests. A card featuring a timeless design and a simple message will always go over well with customers.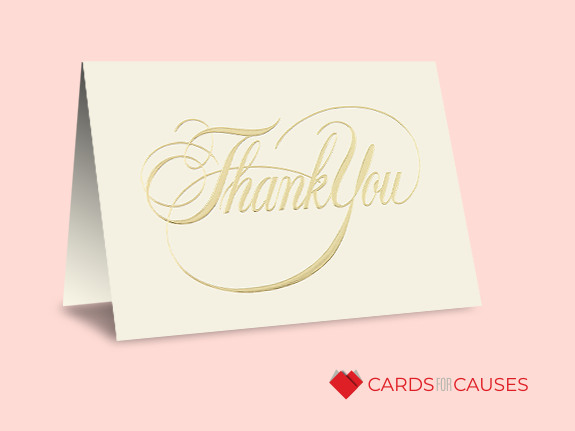 Shop - An Elegant Show of Gratitude
There will also come times when you may want your client thank you cards to have more of a formal look. Whether your company is approaching a milestone anniversary or your brand tends to specialize in high-end products, there are plenty of good reasons to think about an elegant card design. When luxury is a part of your mission statement, a card of this type can be a perfect reflection of your business aesthetics.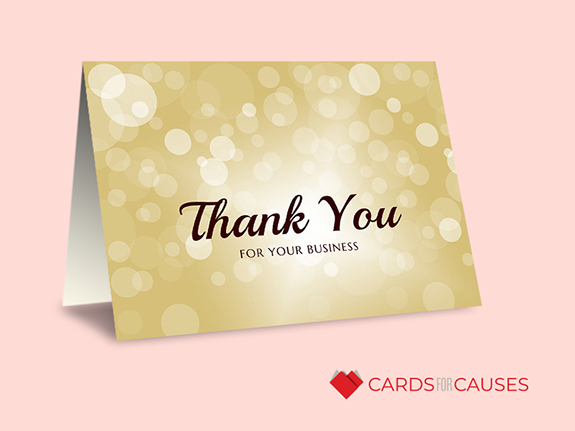 Shop - A Traditional Bit of Appreciation
Depending on the kind of business you conduct, there might be a number of reasons to consider showing appreciation to your customers. More often than not, however, a business owner's main focus is to thank the client for his or her business. This means you want to get a card in the mail right away after a customer's first experience with your brand. A traditional card thanking customers for their support is always a good choice for this purpose.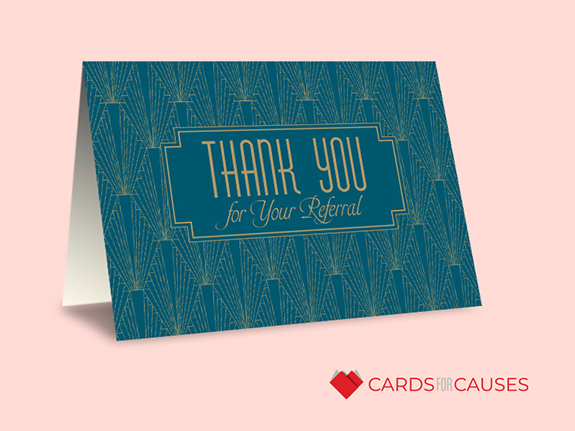 Another common reason to thank customers is after they refer new clients your way. A number of industries rely on client referrals in order to survive. When a customer of yours has enough faith in your brand that he or she sends business in your direction, it can mean a lot for you to send a note of thanks in return. This deco card design is all about extending a thanks to existing clients for referring new customers to your services.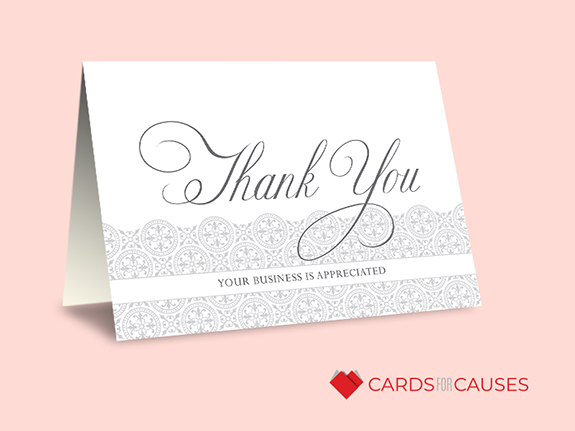 Finally, you can never go wrong with a business card that has a professional edge to it. Though modern business might be a bit more casual and relaxed than it was in the past, there are still plenty of people who view professionalism as the cornerstone of a quality company. If this is the brand identity of your company, then be sure to send out small business thank you cards to clients that carry a formal and polished air.
How Can I Order Business Thank You Cards?
Ordering the perfect business thank you cards is a very simple experience. All you have to do is look through the vast selection of designs available at Cards for Causes. You'll be sure to find a style that perfectly captures the identity of your company and helps you show your gratitude.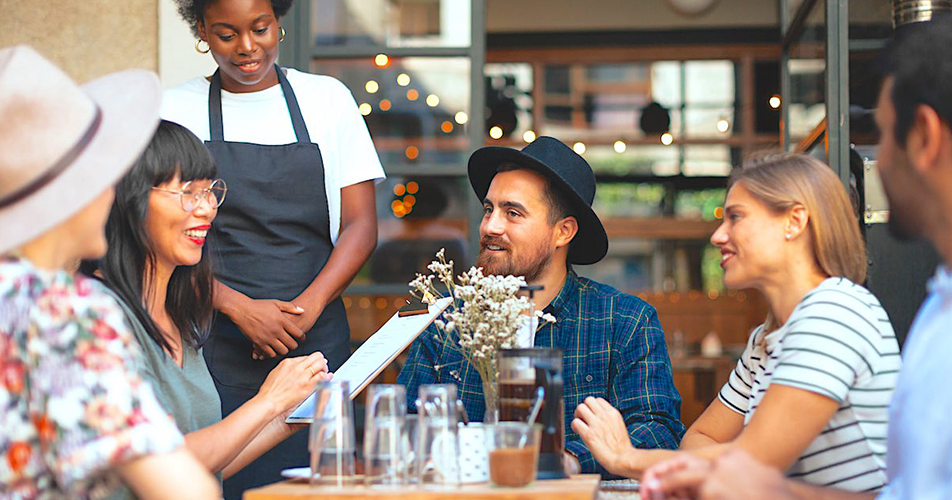 Do Modern Businesses Still Send Paper Thank You Cards?
Showing appreciation to clients never goes out of style. Though digital methods of communication are more popular for many purposes, mailing cards to clients in a traditional manner is a perfect way to show the right level of care and appreciation to the clients who help your business succeed.
What Should Be Written in a Thank You Card?
The best approach to writing thank you cards for clients is to keep the message short and to the point. There is no need to carry on when you're simply trying to show appreciation. If appropriate, you can add some promotional information or dates of upcoming sales to help entice clients.
How Soon Should Thank You Cards Be Sent?
Common protocol for thank you notes is to send them as soon as possible after a sale has been completed. The longer you wait, the more likely it will seem like the card is an afterthought. Try to create a process that helps you get a card sent as soon as a client has finalized his or her transaction with your company.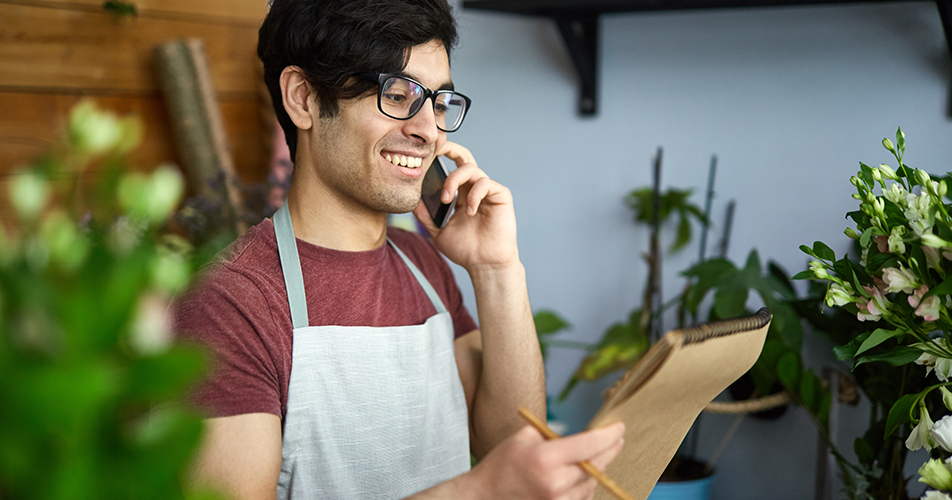 Does It Make Sense To Order Thank You Cards in Bulk?
If you have a lot of clients to show appreciation to, then ordering your cards in bulk is one of the more practical moves you can make. Ordering in bulk saves you a decent chunk of change and ensures you will always have a blank note available when a new customer visits your business.
Business thank you cards come in a variety of designs. No matter how you'd like to show customers appreciation, Cards for Causes can help you discover a card that perfectly fits your needs.