Apr 12th 2021
DIY Watercolor Thank You Cards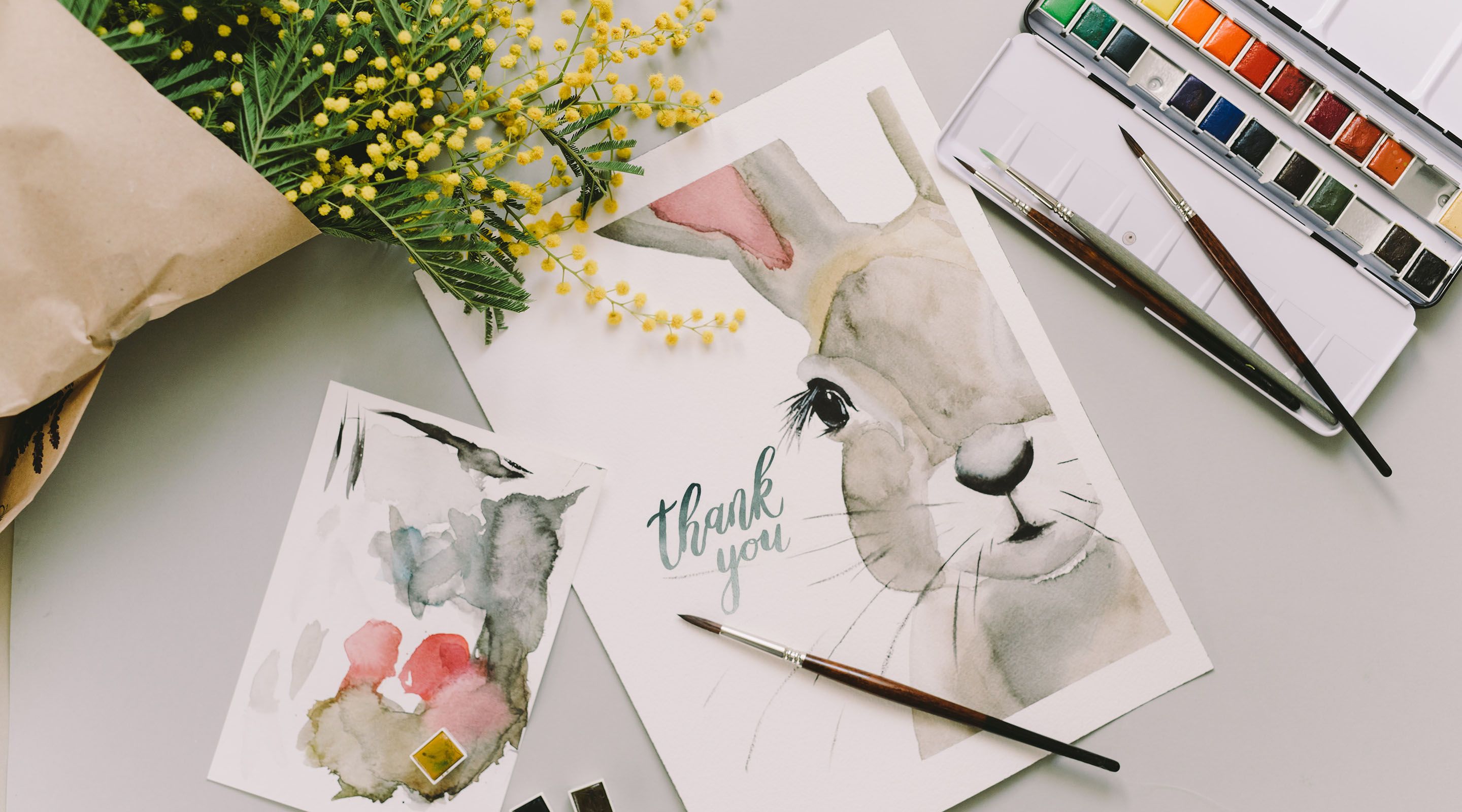 Cards that have watercolor designs can make positive impressions on recipients at any time of year. Painted designs can give any cards a personal touch, but cards with watercolor covers are particularly well suited for showing appreciation to professional contacts, family or friends. Here are a few pointers regarding the pros and cons of painting your own watercolor thank you cards or ordering bulk cards printed with watercolor-style cover designs.
Watercolor Card Designs for Any Occasion
Cards that have watercolor designs can portray a beautiful scene to recipients. Watercolor is an expressive art medium, and these types of images tend to be calming and inspiring. A much larger number of bulk card covers feature cartoon or stylized artwork than watercolor designs, making cards inspired by this painting method a pleasant surprise.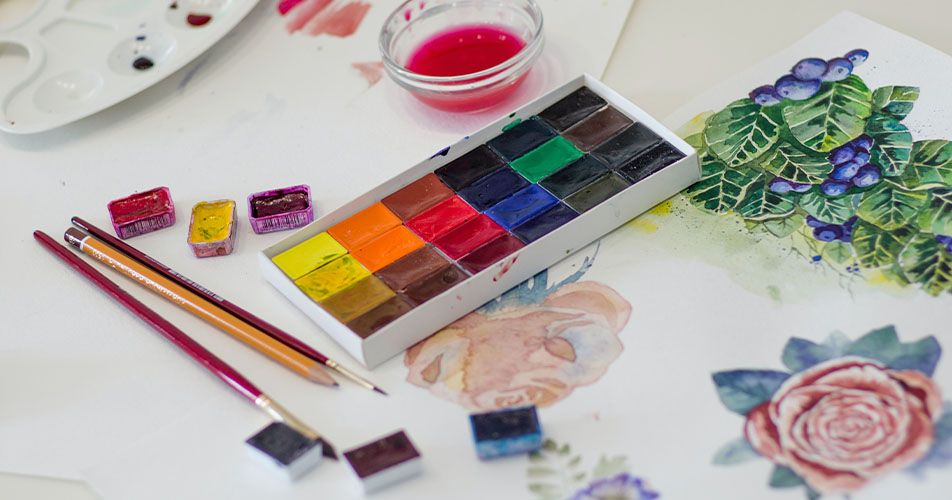 The color scheme of a watercolor card may vary based on the purpose of the card. From holiday color schemes to designs rendered in warm or cool shades, these card designs have a uniquely creative appeal. Browse a selection of cards with watercolor-style graphics to get large quantities of high-quality cards that have a painted look. Painting your own cards with watercolor paint can prove to be a time-consuming challenge.
Custom Printed Cards vs DIY Watercolor Cards
Creative personal and business senders may consider creating custom art cards with blank card stock and watercolor paints. While this can be a fun project if you only plan to make and send a small number of cards, trying to hand-paint a large quantity of custom thank you cards requires considerable amounts of preparation, time and money for specialized art and card supplies.
Watercolor paint cannot be applied to every weight or finish of card stock. Select absorbent stock that will resist curling and warping during or after the application of water-based paint. Aspiring card artists also have to wait for cards to dry prior to sending. It may also be helpful to seal paint to prevent card cover designs from running if the envelope and card happen to become damp in transit. Ordering custom-printed cards can save time and money while still giving each and every thank you card a personal touch.
Find the Right Watercolor Card Cover
Custom cards with watercolor covers show the consideration that goes into the design. Recipients of printed or painted watercolor greeting cards can appreciate the artistic presentation created by the sender.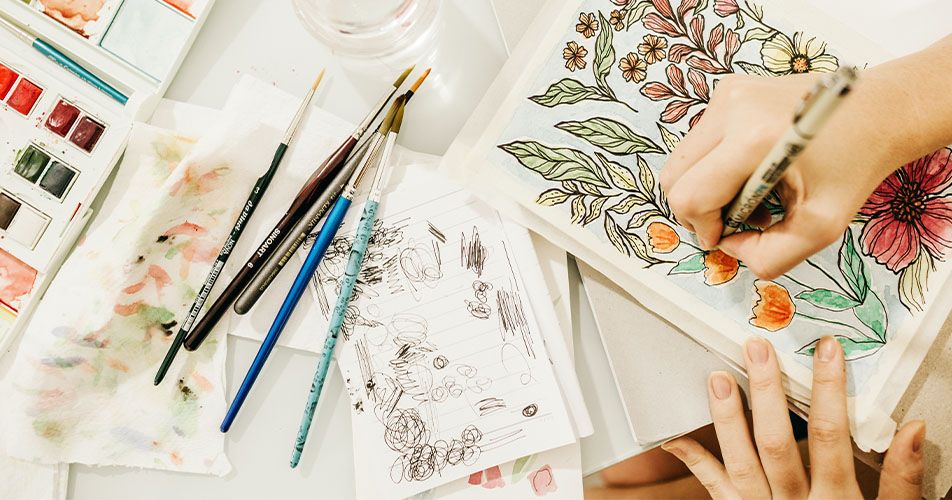 Browse thank you cards by category to narrow down your options. You can choose from more generic thank you cards or occasion-specific cards. If you are sending cards for a holiday, you can also find cards with festive cover designs and text.
Customize the Message Inside Thank You Cards
The interior of bulk thank you cards offers senders the most options for personalization. Write your own message or use a message template. You can also add a logo or photo to the interior to make every card in an order a unique expression of your gratitude.
Other ways to customize bulk cards include one or more signatures, printed names and the option to include a charity line. If you decide to donate 20% of the card order cost to a registered charity of your choice, you can promote this cause to card recipients with a charity line that appears beneath the sender information inside each thank you card.
Envelopes for Watercolor Thank You Cards
One of the benefits of buying cards in bulk are the included envelopes. Every card comes with envelopes designed to accommodate its size and orientation. Some card styles have lined or unlined envelopes. All envelopes offer the option for identical custom text on the flap, such as your return address or any message of your choosing.
If you are planning to send a large number of watercolor cards, getting an order custom printed can be the most efficient ways to create cards with watercolor cover designs. Another way to show thoughtfulness with these cards is to donate a percentage of the cost of cards to the charity of your choice.
How do I make personalized thank you cards?
Look for a card design that matches the occasion on which you plan to send thank you cards. Card interiors are completely customizable with options for a custom message or template, logo or photo, signatures, printed name and a charity line. You can also make cards that have photo covers.
Can I choose cards with watercolor covers?
Watercolor cards have a handmade look but are available in bulk order quantities suitable for any thank you card mailing list. Look for your favorite thank you card cover design and order any quantity of cards with a customized interior message, sender identification and the option for a charity line.
What are the benefits of custom printed cards?
Designing a set of bulk cards with the same customized interior message is an easy way to make thank you cards for any group of recipients. Each card is more affordable than the same quantity at retail cost and there are more ways to add personal touches and give back.
How do cards contribute toward charities?
When placing a card order, you have the option to donate 20% of the total purchase cost to a charity of your choice. Any 501(c)(3) registered tax exempt organization is eligible to receive donations. You can also include a charity line inside each card in a bulk order.
What are the best card types for watercolor designs?
Watercolor graphics are a good design for any type of card, from holiday cards to cards for occasions such as anniversary, birthday, sympathy, thank you and welcome cards. Any type of card can have a watercolor-inspired cover design. The card cover text tends to be more specific about an occasion.
Make cards that have a handmade look while saving effort and time by ordering printed watercolor thank you cards in bulk. These cards have the style of watercolor painting without