Apr 12th 2021
How To Make Your Own Custom Greeting Card

How To Make Your Own Custom Greeting Card
Greeting cards have long been considered a lovely way of communicating with the people in your life. Whether you send out birthday cards throughout the year or you simply mail out holiday messages when the season arrives, this gesture can go a long way to reminding friends, family, and business associates how much they matter to you. When the time comes to send out some custom greeting cards, you may want to think about making your own. While this can be a righteous impulse to follow, there are a handful of points to keep in mind.
Creating your own custom cards is a task that can take many forms. Before you assume you know how to get started, you want to cover a few simple angles. Consider these points and discover how you can make the most of the situation.
The DIY Route

These days, people make a lot of assumptions about what they can take on themselves with at-home projects. If you're looking to stretch some creative muscles and need to send out greeting cards, then you might assume the best option available to you is to create your own cards from scratch. The problem, naturally, is that it always looks a lot easier to do in videos and pictures than it is to tackle in real life. Many people struggle with cutting, drawing straight lines, and following online instructions in a perfect way. If this is familiar, DIY should be avoided.
This is not to say you shouldn't feel like you can't be creative with your goal. Just because you're not following an entirely do-it-yourself route doesn't mean you can't be as creative as possible along the way.
The Perfect Collection

Instead of starting from scratch, you'll discover that ordering custom cards online is a way to make your life a whole lot easier. Take a moment to check out the extensive selection available at Cards for Causes. Whether you're looking to celebrate a birthday, get in touch for the holidays, or just send out a simple message to touch base, you can bet that there are styles and designs for every purpose. All you need to do is explore the various options and see what speaks to your specific needs the most.
The Purpose

With so many phenomenal options available to you at Cards for Causes, you might not be sure where to get started. Thankfully, you can narrow down your selection by thinking about the specific purpose of the cards. What reason do you have for mailing out cards? If you want to send out holiday cards, then you'll be making a sensible choice by opting for designs that feature a variety of seasonal imagery. Conversely, a blank card with a very basic design can act as a great "catchall" card for whatever purpose comes along.
The Amount

Another key area to focus on when selecting your greeting cards is the amount. How many cards are you looking to buy? When you order cards in bulk, it can make a world of difference to your budget. Birthdays happen once a year, but this adds up when you take into account how many people you know and how you need a card for every birthday that happens each year. The same is true for holiday cards. Having a huge stockpile of greeting cards for the holidays makes it easier to ensure you cover all the people on your list.
The Cause

When you decide to order your bulk greeting cards through Cards for Causes, you will also need to make another important decision. Cards for Causes donates a percentage of each sale to a charity of the buyers' choice. This means that you get to pick an organization you believe in to support with your purchase. After you've sorted out the details of the card's design and how many you will need, put some thought behind what charity you pick to help through your investment.
An easy way to decide on a charity is by considering the time of year. Around the holidays, you may find it is best to put your funds toward an organization helping families in need celebrate Christmas. As long as you put thought behind the decision, you're sure to find a charity that makes sense.
Is It Easy To Order Custom Greeting Cards?
Yes, ordering your own custom greeting cards is quite easy. All you need to do is visit Cards for Causes and decide between a template and your own design. Select a charity, place your order, and you've taken care of all the difficult work in one shot.
What Message Should I Include in a Greeting Card?
A greeting card can contain whatever message you think is right. There is no standard way of approaching this task, though it is advised that you speak in an honest and open way. Cards allow for a different type of communication, so play around with different ideas to find the right fit.
When Should Christmas Cards Be Sent By?
It is suggested to start sending out holiday cards no earlier than the last week of November and no later than the first few weeks of January. Following this suggestion gives you the ability to get your custom Christmas cards to the recipients while the holidays are still happening.
Do People Still Send Holiday Cards?
It might seem like an old practice, but research shows holiday cards are as popular as ever. If you're thinking of making the upcoming holiday season a special one, be sure to think about how sending cards can sweeten this time of year even more.
Is Ordering Bulk Cards Practical?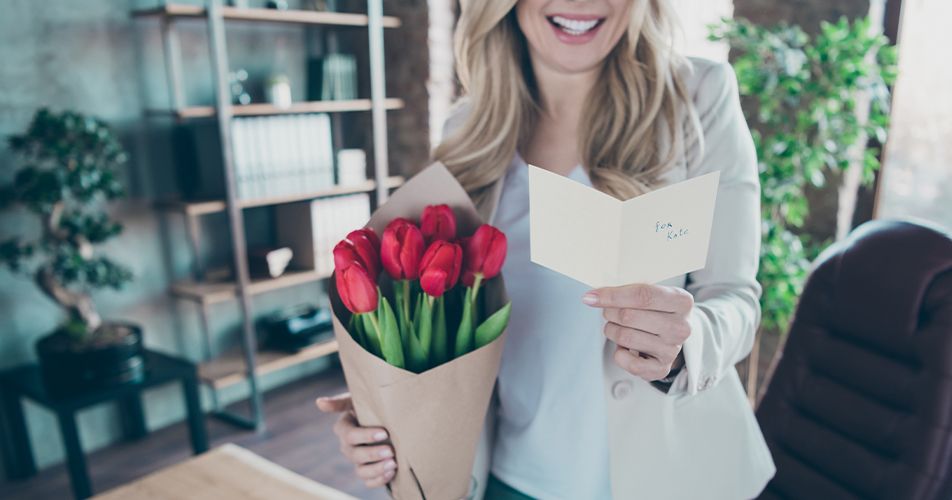 Ordering bulk cards can be practical for many reasons. If you're looking to save money and not stress yourself out whenever a birthday rolls around, then you can do yourself some serious favors by ordering your cards in bulk in advance.
There are plenty of factors to take to heart when it comes to ordering your own custom greeting cards. If you're looking for an extensive selection and easy experience, be sure to visit Cards for Causes and see how much you can accomplish with your order.