Mar 31st 2022
Our Most Beautiful Christmas Cards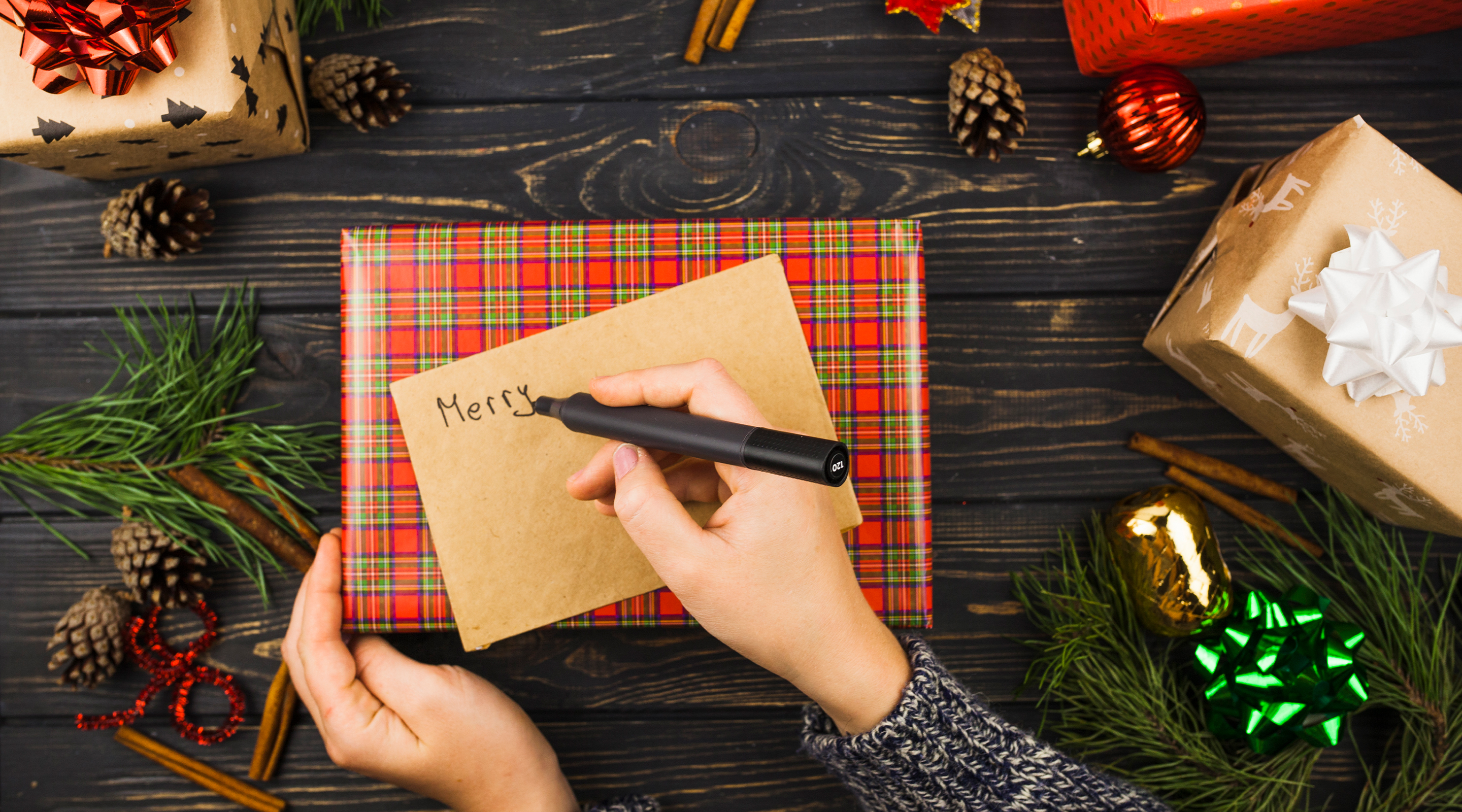 The holiday season is the perfect time of year to connect with the people who matter to you. One of the easiest ways to accomplish this is by mailing out holiday cards. Whether you want to touch base with distant family members or show your business customers the right level of gratitude, there are some truly beautiful Christmas cards worth your attention. Consider these options and find the perfect fit to brighten your holiday season.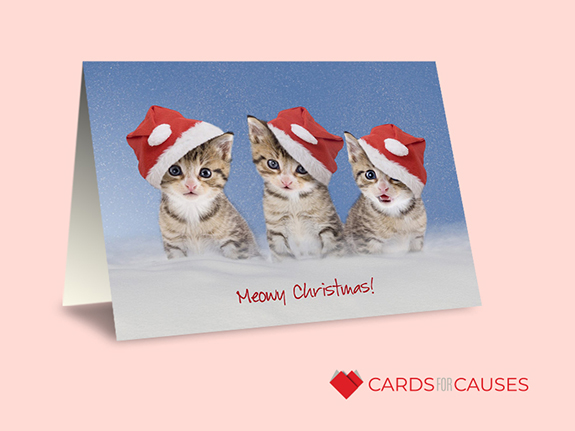 Pets have a way of making life a lot more exciting and rewarding. If you have a cat in the family that everyone adores, your holiday card can be a great opportunity to showcase your love for the furry feline. A silly and sweet card featuring a classic cat pun can help you express your love to family, friends, and your kitty all at the same time.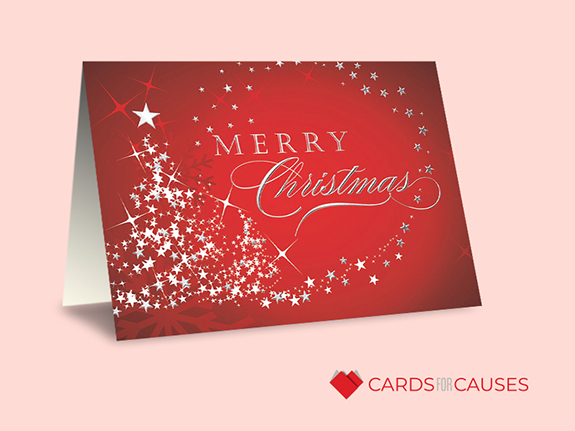 Shop - A Classic Christmas Tree
Few images are as connected to the holiday season as the Christmas tree. There is something comforting about a tree decorated with ornaments and shimmering with dozens of tiny lights. If you want your bulk Christmas cards to capture the essence of this time of year, then a card featuring a design that boasts a classic tree is absolutely the way to go. The timeless appeal of the Christmas tree is sure to please everyone on your list.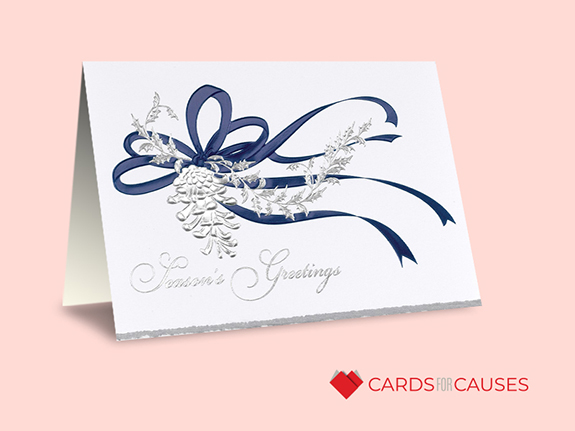 There are countless ways to approach the task of picking out the perfect design for your holiday cards. If you're someone who carries yourself with an air of sophistication, then you may want your cards to also reflect this style. Cards featuring an elegant design can help you showcase an effortless and luxurious edge with ease and still keep a warm and welcoming tone all the while.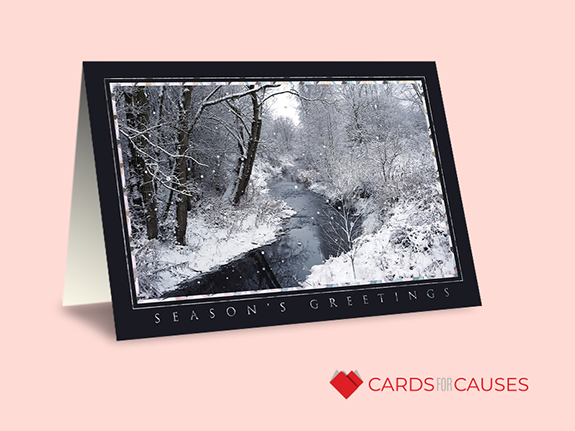 People tend to feel in better spirits around the holidays. Though this time of year can easily become chaotic, there is something powerful to be found in the way that families, friends, and entire communities come together to bask in the glow of the celebration. If you're looking for custom Christmas cards that bring out this sense of warmth and togetherness, then you can easily capture the essence of the season with the right design.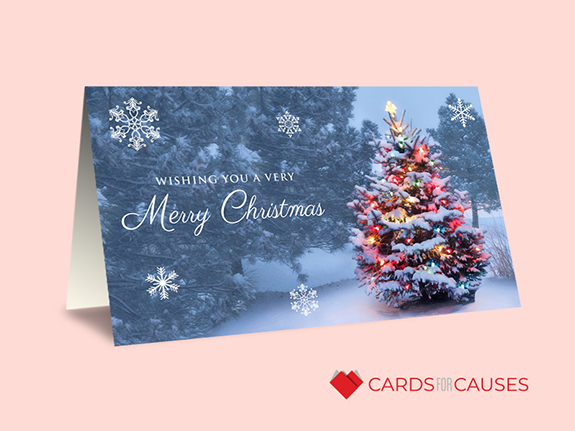 A card is also a chance to spread a bit of happiness to those you care about. There is no need to be too heavy or serious with your card. If you want to make the people on your list smile, then select a card with a design that invokes a cheery and upbeat feel. Emphasizing the "merry" part of "Merry Christmas" is a wonderful way to spread cheer with your holiday cards.
Where Can I Order the Most Beautiful Christmas Cards?
Finding the most beautiful Christmas cards is a very easy experience. Take a look at the wide variety of holiday designs available to you at Cards for Causes and you will easily be able to pick out a card you adore.
Do Businesses Send Holiday Cards to Clients?
It is still a common practice for business owners to touch base with clients by sending out holiday cards. If you're looking for a way to keep the name of your brand fresh in the minds of customers as the new year begins, a card can be a great fit.
What Should I Write in My Christmas Cards?
The right message can make all the difference in a Christmas card. Take time to consider what feelings you want to express to those on your mailing list. With a little thought and patience, the right words will flow from you.
Should I Order My Holiday Cards in Bulk?
It can often prove practical to order your holiday cards in bulk. When you have a lot of people on your list, having a stack of blank cards to work with can put your mind at ease and ensure you have enough for all.
When Should Christmas Cards Be in the Mail?
A sensible rule of thumb to follow with Christmas cards is to mail them out no sooner than Thanksgiving and no later than the first week of January. As long as you stay within these parameters, you should have no trouble.
Mailing beautiful Christmas cards to people you love can be a perfect way to celebrate the holiday season. Discover designs you adore at Cards for Causes and feel inspired to get this task underway.