Jul 15th 2019
10 Proven Appreciation Messages for Employees
If you own a business, you've got plenty on your plate. But in spite of everything going on in your world, keeping employees happy is an important factor in the health of your company that can't be overlooked. Employees love to feel like the hard work they do each day is valued by their superiors. You can accomplish this through regular performance reviews, company outings, holiday bonuses, in-office perks, and much more. Part of the magic of these goodies comes from how you express your thanks when presenting them to your employees. We believe employee thank you cards are a great way to recognize the folks at your company for their hard work!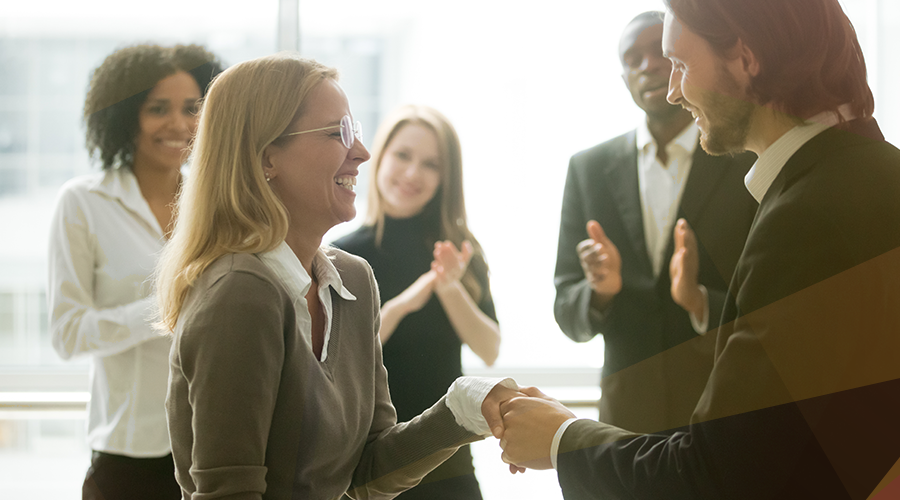 When you're ordering custom thank you cards or employee birthday cards from Cards For Causes, we give you full power to customize your cards for that creative and personalized touch. You're welcome to choose a pre-written verse from our experts or craft a message of your own. If you're looking to recognize an employee for a year of great work, here are some greetings we recommend:
"From the bottom of our hearts, thank you for all you do!"
"Thank you for a great year - we couldn't have done it without you!"
"Sometimes the best workers are the ones who get the least recognition. It's time to change that! Thank you for a job well done."
"A sincere thank you to one of the superheroes of our company."
"Working hard or hardly working? We never have to ask - you're always on the ball."
"Congratulations on ___ years of service. Here's to many more!"
"Our deepest thanks for bringing your best effort and attitude to work each day."
"Thank you for all you do to make our team a winning one."
"Congratulations and thank you to our MVE: Most Valuable Employee!"
"Thank you for all you do to work harder and smarter."
We hope some of these appreciation messages for employees have inspired your next celebration of their great work! Be sure to check out the full selection of appreciation cards at Cards For Causes!