Sep 19th 2019
All About Thanksgiving Customs and Etiquette
Thanksgiving is one of the most important and widely observed American holidays, but since it comes so soon before Christmas, it can be tricky to figure out the perfect way to celebrate. Firmly rooted in America's 17th-century origins, Thanksgiving attracts little attention outside the United States, so international tourists or foreign-born Americans may struggle to pick up on the traditions of the holiday.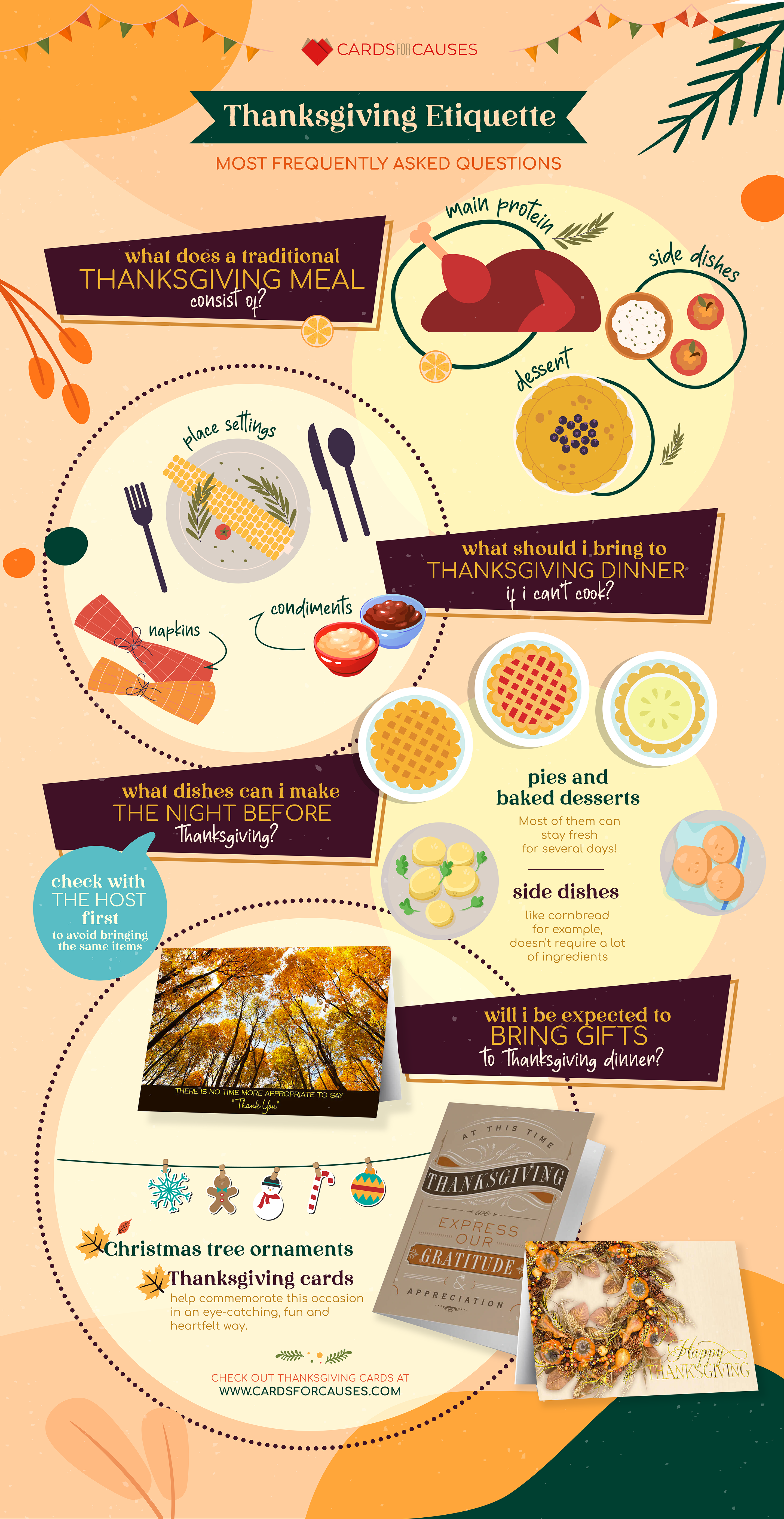 If you need an introduction to Thanksgiving customs or just want to consider some fresh new ideas for this year's celebration, you've come to the right place! Keep reading for answers to some of Thanksgiving's most frequently asked questions:
1. What does a traditional Thanksgiving meal consist of?
Almost every family lets the turkey take center stage at Thanksgiving, but some families prefer to serve ham, pork, prime rib, or tofurkey (tofu turkey) as the main protein of the meal. Common side dishes include stuffing, cranberry sauce, mashed potatoes, corn bread, butternut squash, green beans, corn, fruit salad, macaroni and cheese, and many more. And don't forget to add gravy on top of everything!
The most popular Thanksgiving desserts are pumpkin and apple pie, but just about anything works great in this role. Thanksgiving is a great opportunity to try out some of the new dessert recipes you're planning to make for Christmas, so don't be afraid to get creative.
2. What should I bring to Thanksgiving dinner if I can't cook?
Even if you're not exactly Gordon Ramsay in the kitchen, there are plenty of ways you can contribute to Thanksgiving dinner. But always check with the host first to make sure Uncle Ben or Aunt Martha aren't already bringing the same items you plan to contribute. No one wants to sit down to a Thanksgiving dinner that has 12 different salad dressings but no turkey!
Some important items your Thanksgiving celebration may need include napkins, place settings, and condiments (no slice of pie is complete without a dollop of whipped cream!) Popular Thanksgiving foods like cranberry sauce, stuffing, and pie can be bought in the grocery store – no cooking required. But make sure no one's bringing the homemade version before you buy them.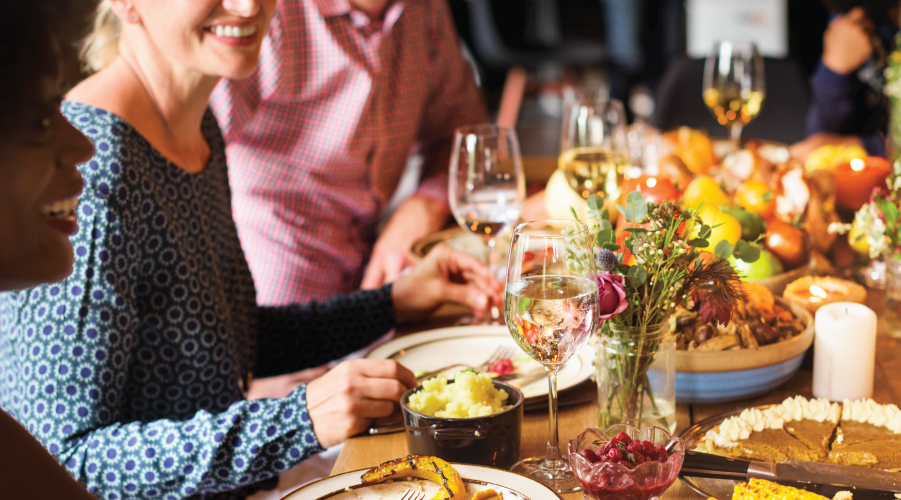 3. What dishes can I make the night before Thanksgiving?
If you feel like cooking something for Thanksgiving dinner but you're running low on time, lots of different Thanksgiving foods can be made the night before the feast. Most pies and baked desserts stay fresh for several days after you've made them if you take the proper steps to store/refrigerate them. Certain side dishes, like corn bread, can be made from a mix that doesn't require you to have lots of extra ingredients on hand.
4. Will I be expected to bring gifts to Thanksgiving dinner?
Generally, Thanksgiving is not known for the exchanging of gifts in the same way Christmas is. But certain gifts could be especially appropriate and appreciated on Thanksgiving Day. Giving the gift of a holiday ornament for the tree for Thanksgiving allows your recipient the chance to use and enjoy the ornament during the Christmas season. Thanksgiving greeting cards also help to commemorate Thanksgiving in an eye-catching, fun, and heartfelt way.
We hope this Thanksgiving FAQ has you feeling ready for your best celebration yet. Don't forget to check out the rest of the Cards for Causes blog to learn how to send a Thanksgiving card and a whole lot more.