Feb 19th 2022
Top 10 Engagement Announcement Ideas to Share the Happy News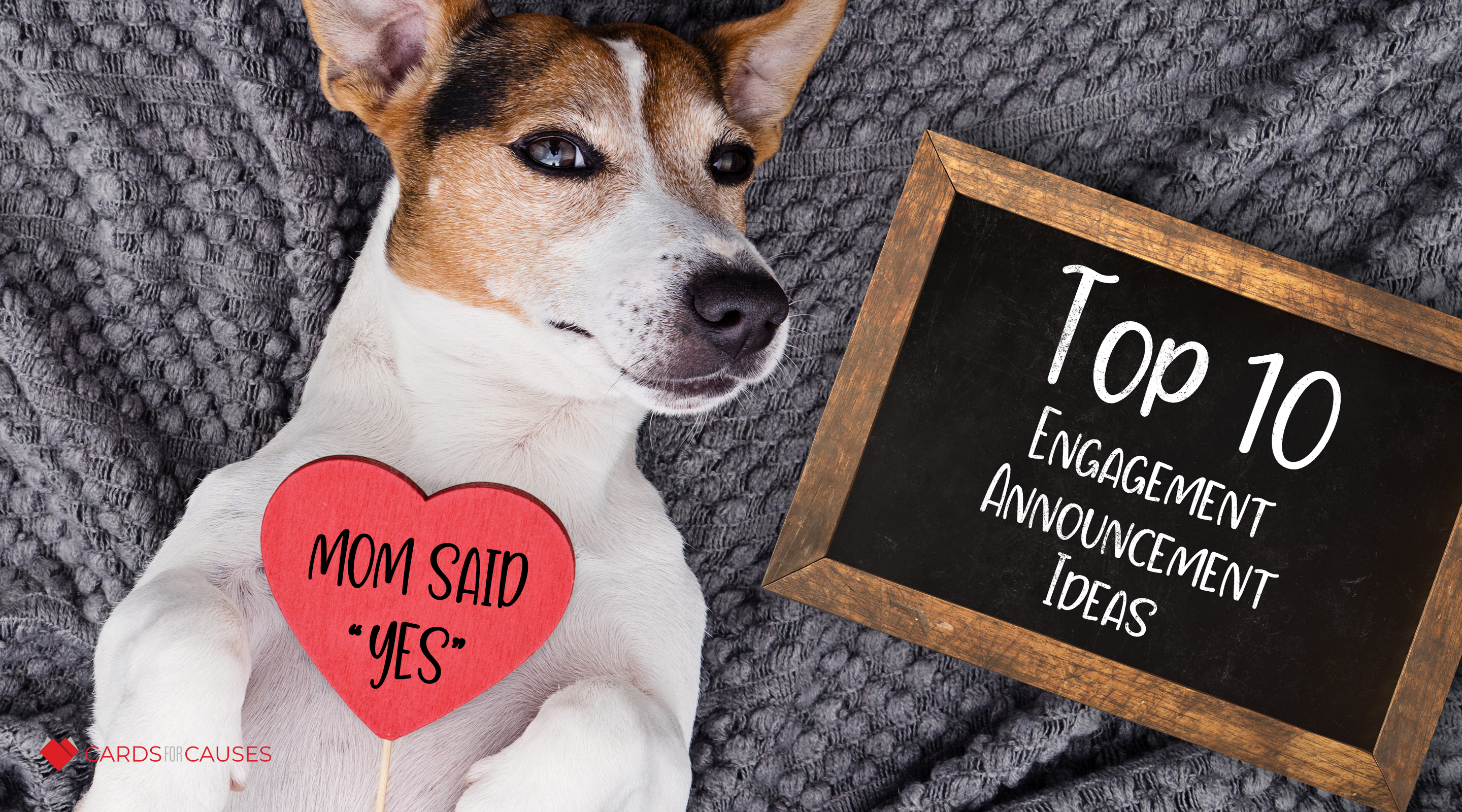 Getting engaged is one of the most joyous occasions in a person's life. Whether you've been with your partner for one year or 20, taking the next step towards marriage is a cause for celebration. How do you share the news with your loved ones in a fun, creative way? These ten announcement ideas will help you spread the joy to friends and family.
Let Your Pet Break the News
If you and your fiancé have a beloved pet, involving them in your engagement announcement is a no-brainer. If it's a cat, coordinating a specific pose may be difficult — but you can attach a small note to their collar and snap a picture, or have your kitty sit next to an announcement. If you're coordinating with a dog, you can pose them next to an announcement, or have your pup pose with the ring.
Share a Picture of the Ring
Speaking of the ring, it says enough on its own to serve as your announcement. If you're thinking about simply posting a photo of the ring, there are several ways you can stage it:
Snap a pic of it on your hand
Pose it in a bed of flowers, on the sand, or somewhere scenic
Set it next to a board with the date of engagement
Chances are that most people who see the photo will be able to read between the lines and figure out that you and your partner are engaged!
Post a Quote Board Photo
If you're looking for an announcement method that's a little more explicit, posting a photo of a quote board can get the job done. You can customize the quote board to include any variation of announcements, including:
We're engaged!
Coming soon: save the date
Date of engagement
Quote boards are a versatile and trendy way to announce major events, and you can use yours to share the news in a straightforward and aesthetic way.
Get It Inked on You
Anybody who's getting engaged has already demonstrated that they don't fear commitment…why not take it a step further and get a tattoo announcing the engagement? If you're looking for an attention-grabbing way to make the news known, you and your beloved can tattoo the date, leaving viewers to draw the conclusion. Of course, if permanent tattoos aren't your thing, you can do the same thing with a custom temporary tattoo.
Say It with Balloons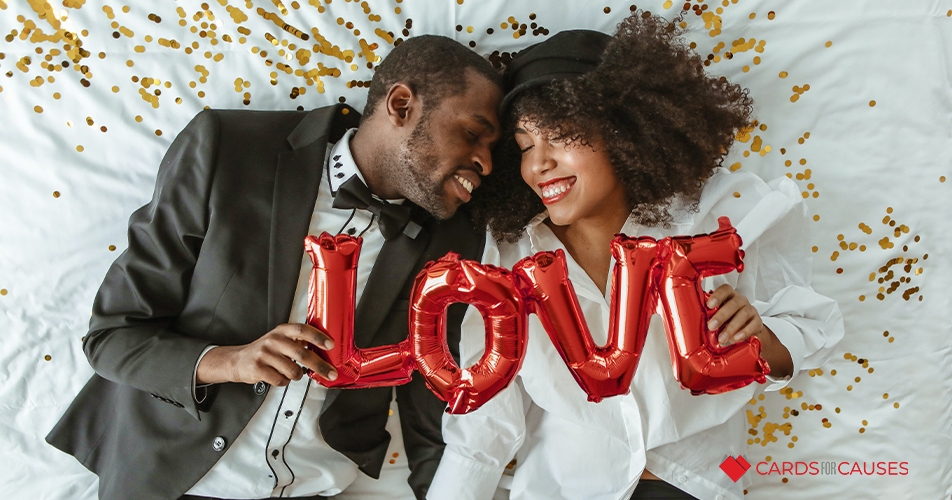 Looking for an announcement that's less permanent than tattoos? Balloons are a great option for sharing your exciting news in a way that's unique, aesthetic, and trendy. You can get letter and number balloons from almost any party store and arrange them to spell out the words of your announcement. You can simply spell out ENGAGED! or display the date of your engagement.
Keep It Casual with a Selfie
If the idea of elaborate announcements is off-putting, you can always keep things casual with a simple selfie. You can use the photo to share your announcement by writing a caption or including any of the following:
Include a glimpse of the ring
Pose with your S.O. on one knee
Scribble the date on your hand
A selfie is a no-frills way to announce your engagement without the stress of planning or the pressure of posing.
Stage a Professional Photo Shoot
If a photo is your announcement mode of choice, but a selfie is too casual, a professional photo shoot can offer the experience you seek. Hiring a professional engagement photographer offers a number of benefits:
Ensure you receive high quality photos
Receive many photos to choose from
Collaborate with photographer on ideas
A professional photo shoot is a great way to get the look you want and bring a specific vision to life for your engagement announcement.
Share Engagement-Themed Keepsakes
Sharing the news of your engagement could be seen as a gift, and you can make that literal by sharing actual gifts with your loved ones in order to make your announcement. Some ideas for keepsakes include:
Mugs commemorating the date of engagement
Clear ornaments with mini rings inside
Customized t-shirts celebrating the occasion
Your friends and family will love having their own custom reminder of your engagement.
Make Phone Calls to Loved Ones
Most of the aforementioned ideas involve posting on social media, but if you'd prefer to go analog, picking up the phone is a great way to do so. Make a list of everybody you need to share the announcement with, and call them to tell the good news! This is a great opportunity to catch up with friends and family, too, and let them know that you are thinking of them.
Send Out Thank You Cards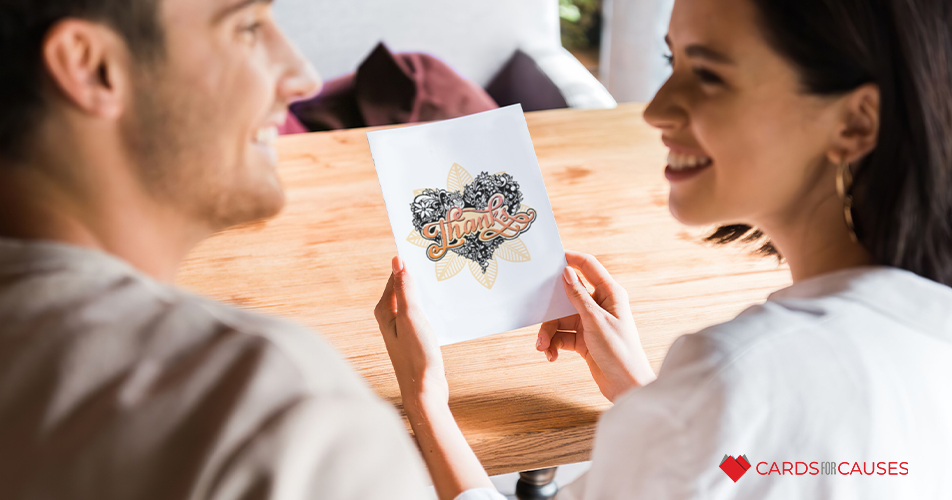 If you want to do something different than a social media announcement, but picking up the phone isn't quite your style, either, wedding cards are a great way to share the news in a more traditional manner. You can send out thank you cards to thank your friends and family for the support they've provided, and share wedding thank you cards after the big day!
What kind of engagement announcement is the most popular?
One of the most popular ways to announce an engagement is via social media, but that doesn't mean you have to announce your engagement online!
How should I announce my engagement?
How you announce your engagement is up to you, but if you're looking for a more traditional way to share the news, making a phone call or sending wedding cards are great options.
Who should I share my engagement announcement with?
Who you share your engagement announcement with depends largely on how you share the announcement. If you choose to share it via social media, an extensive audience will see the news, but if you'd prefer to share the news with close loved ones, sending out cards is a great way to do so.
What information should an engagement announcement include?
An engagement announcement should include you and your fiancé's names, the date of your engagement, and a note that save the date notices will follow.
Why should I announce my engagement?
Getting engaged is a celebration, but it might not be one you feel the need to share with the world. Sharing news of your engagement, though, is ideal if you want to send wedding cards later and invite guests to your nuptials.
Announcing an Engagement With Elegance
Once you've gotten engaged, the foreseeable future becomes about planning — planning your future with your fiancé and planning your wedding. You can take one thing off your plate by sending out engagement and wedding cards to let your loved ones know when to expect a wedding. Shop Cards for Causes to discover cards for businesses, cards for weddings, and cards for every holiday.