Oct 22nd 2019
What are the best ways of showing gratitude to others?

When perusing the internet, it seems the recurring top 3 ways to show gratitude are 1) Active listening -- which is to say, listen and repeat what is being said so the speaker knows they've been heard. 2) Compliment with detail -- do not just say "good work" but specify why the work is good. 3) Be Specific -- not just a repeat of 2, but when noting someone always have a specific thing to comment on.
In these and many more examples of showing gratitude, one common element is use personal details. Connect with shared experience, or create a shared experience with your comment.
Thank You Cards And Gratitude
Thank you cards should not be quickly dismissed as a great way of showing gratitude. Taking the time to select, purchase, sign and mail a thank you card can be one way to touch someone you owe a thank you to. The sense of personal connection can be deep with just a note; simply remembering someone (and letting them know you do) can be special. Add on the personalization of custom greeting cards and they'll really feel special. A humorous card that applies to what they are being thanked for, perhaps a work related card for a co-worker or helpful supplier, can help build bonds that no one will regret having.
Do Not Be Afraid Of Mass Mailing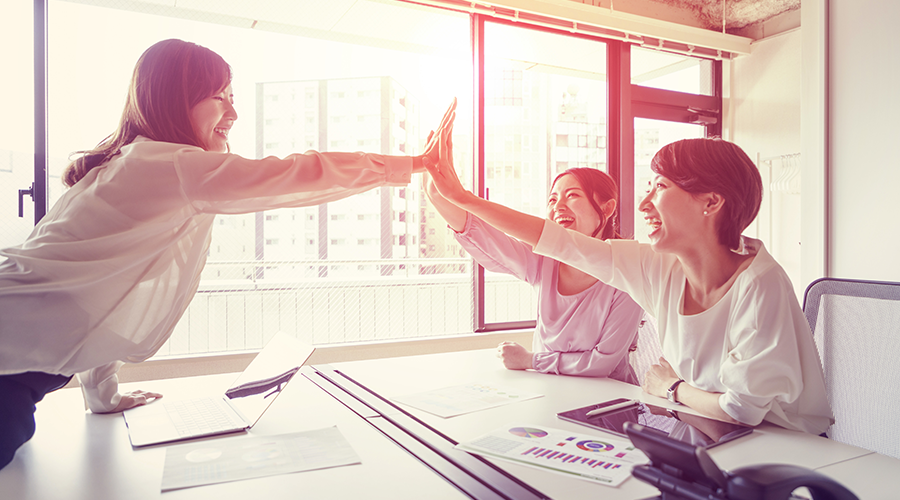 If you are running a business, or over extended and everybody knows it, no one will begrudge getting a mass produced card. Bulk thank you cards can still be customized and let people know you took the time and expense to go the distance for everyone you need to thank. That common detail can be your business, or field of work, or simply your family, whatever element that creates that shared experience your are grateful for.
Event attendance (wedding, funeral, graduation, special birthday party), completion of an important project at work, simple thanks for support as you hit a milestone in life can all be reasons to show gratitude and create personal thank you cards for any number of people. Don't be intimidated when contemplating saying "Thank You"; enjoy the opportunity to connect with those who make you life work!