Aug 26th 2019
What to write in Thanksgiving Cards
What Is In A Thanksgiving Message?
Thanksgiving is a time generally given to gratitude and family. The best messages will express either or both. It is also a holiday where the subject of separation comes up, as family members are unable to join gatherings when travel is impossible or one has multiple commitments. Cards expressing regret at not being able to spend time with the recipient will also express gratitude for the relationship, and hope for a happy time regardless.
The Bounty, The Feast
America's Fall celebration of Thanksgiving is borne of a harvest festival tradition, when the bounty of the harvest is celebrated even as stocking up for winter is completed. The Thanksgiving meal may very well be the biggest, most anticipated holiday meal of the year. The cornucopia, a symbol of harvest plenty will often be a featured Thanksgiving symbol, with autumn colored wreaths, leaves, corn, wheat stalks, and gourds all having a place in Thanksgiving iconography.But the turkey dinner may be the most popular Thanksgiving visual of all. The family gathered around a table laden with cranberry sauce, bread stuffing, potatoes, corn, pumpkin pie and all manner of fixin's, warm inside the home with a snowy scene beyond a nearby window is as iconic as it can get.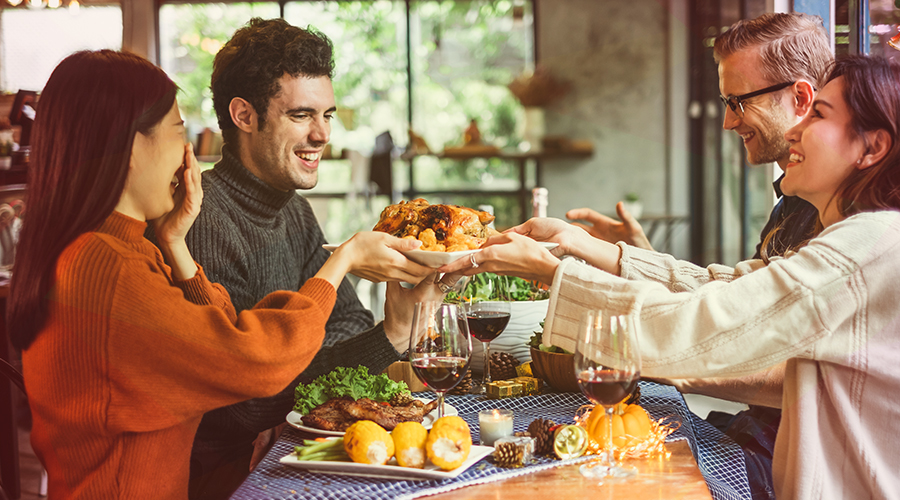 What To Say
Beyond messages of Wishing You Joy This Holiday, the coming new year may be acknowledged with a Wish For Happiness In The Coming New Year. Happy Thanksgiving To You And Your Family will be common, recalling the family aspect of the holiday. Giving Thanks For Our Friendship (or Knowing You, if family) will be a special part of any message. And for those unavoidably separated a note of Thinking Of You On This Day or saying No Matter How Far Apart, We Will Always Be Close will always be appreciated.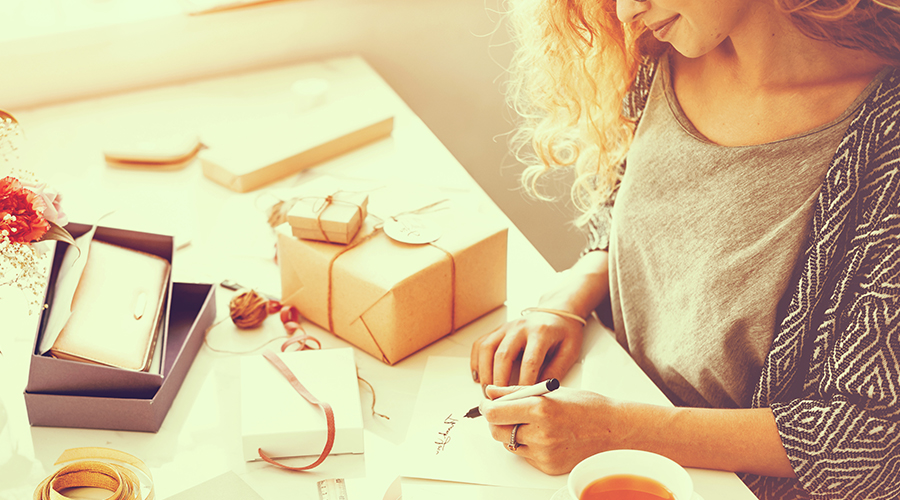 Don't Forget Humor
The indulgence of the holiday dinner can turn to over indulgence leading to joke messages of over eating, gaining weight, being as stuffed a -- well, a Thanksgiving turkey. References to the annual Presidential "pardon" of a turkey, being spared cooking, turkey jokes of all kinds, as well as the National Football Leagues annual Thanksgiving day games. Even the subject of family will come up in the trope of the ever arguing family. Remembering family, being thankful for what you have even as you wish someone greater prosperity in the coming year are all part of the message of Thanksgiving. Let them know with a tangible, heartfelt card this year.

Thanksgiving Cards Video