Jul 25th 2019
Write a Thank You Card for Thanksgiving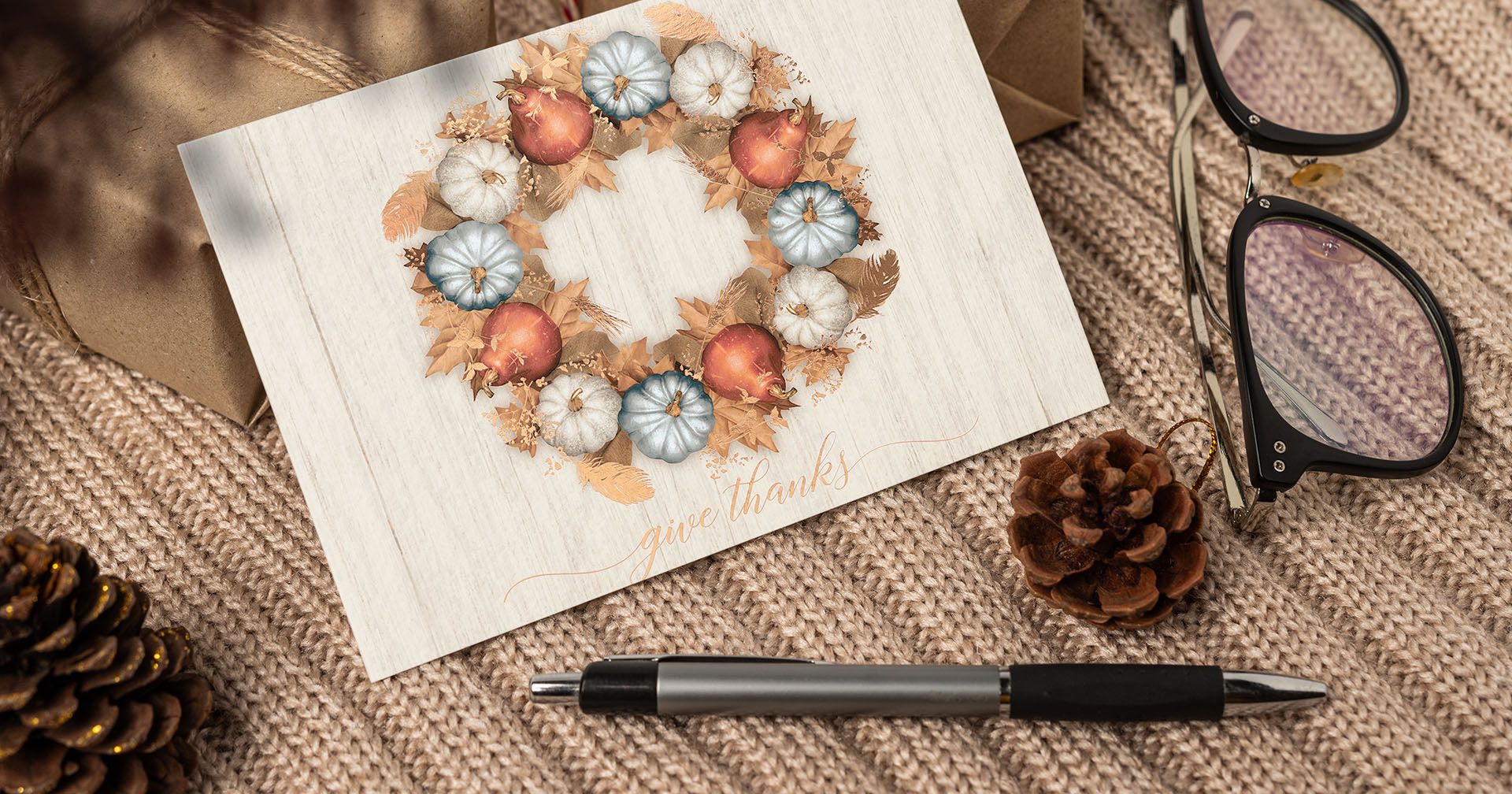 When you think about sending out cards around the holidays, you likely think about Christmas and other holidays that fall around the final weeks of the year. However, it is just as commonplace and thoughtful to mail out Thanksgiving greeting cards. Whether sending cards to family, friends, or clients, you definitely want to put thought behind the message you include. The right words make all the difference and there are many ways to approach this task. Look over these examples of how to craft the right message and find the best fit for your needs.
Funny Thanksgiving Cards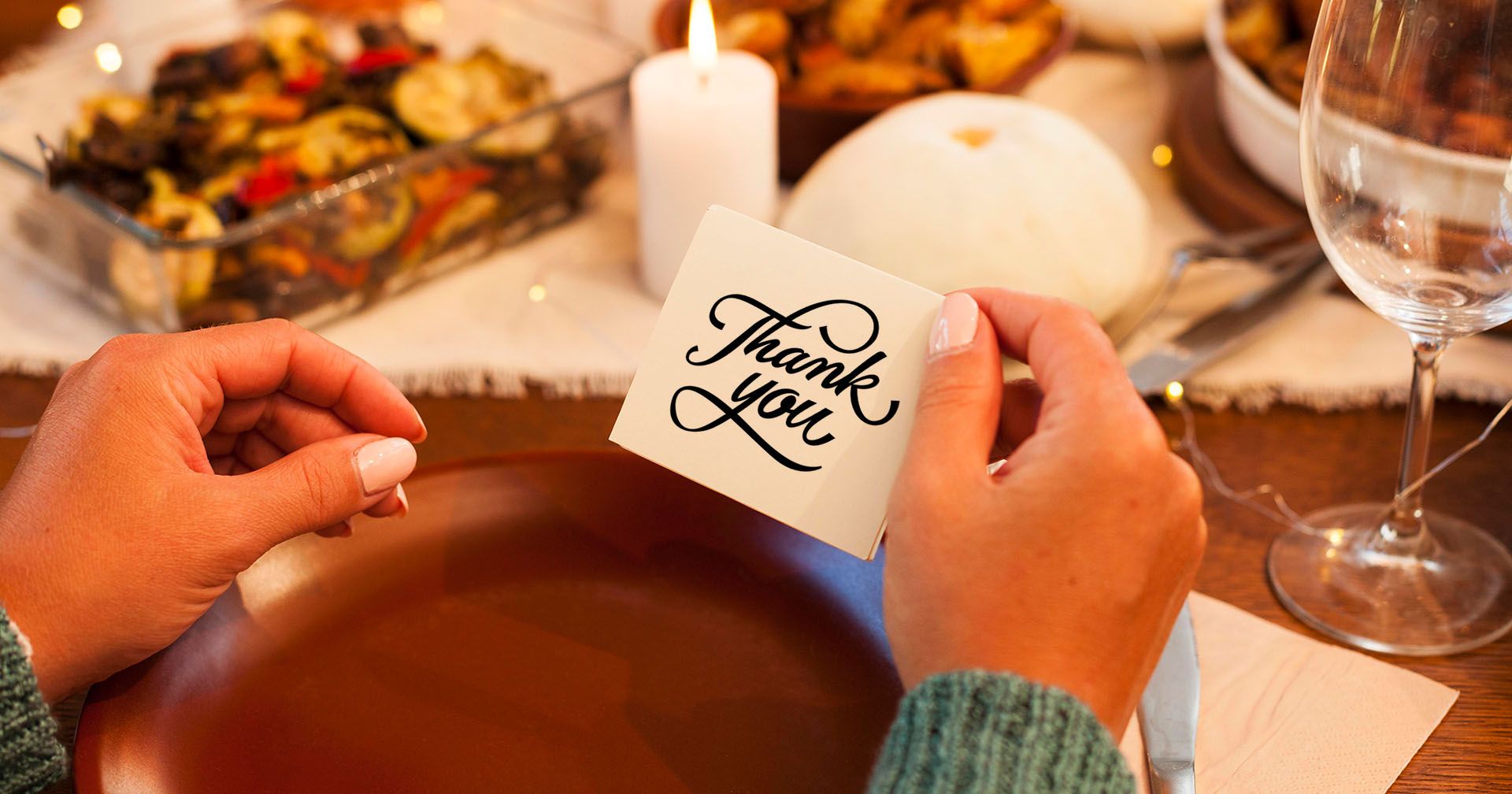 One of the best ways to approach writing out your cards is by allowing your personality to shine through. If you're the kind of person who likes to make people laugh, then you absolutely want to look at your options with funny Thanksgiving cards. A design that boasts a silly image is perfect for this purpose, all you need to do is come up with a message to match.
A great way to absolutely nail the task of making Thanksgiving cards funny is using some puns. The traditional imagery and meals related to the holiday can be an easy way to accomplish this. A simple "let's give them pumpkin to talk about this Thanksgiving" or "I yam what I yam" can easily be the perfect fit for your funny card.
Business Thanksgiving Cards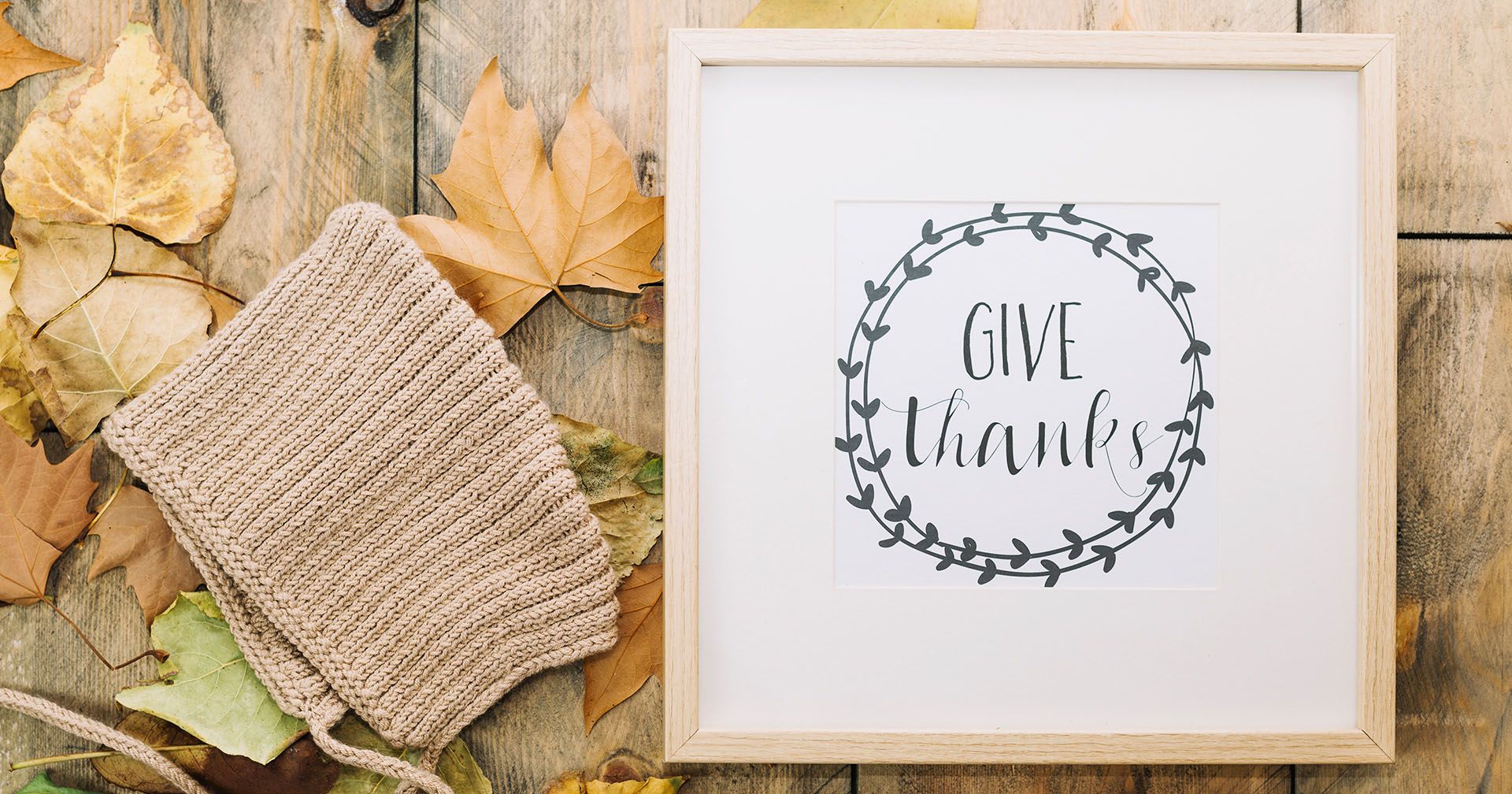 Naturally, you may need to take a more serious route with your cards. If your purpose for mailing out cards is to touch base with your clients, then it makes sense you'd want your message to reflect your brand. Though you don't have to use the exact copy or tone you would use when crafting an email or similar marketing promotion, you will find that using verbiage similar to your standard branding works best for Thanksgiving cards for business. Keep the message simple, wishing the recipients well during the season and mentioning that your business is always there for them.
How Do I Order Thanksgiving Cards?
Ordering your Thanksgiving greeting cards is the easiest part of the process! All you need to do is visit Cards for Causes and give yourself a chance to explore your design options. In no time, you'll discover the perfect fit for your needs.
Should I Order Holiday Cards in Bulk?
If you have a lot of people to mail cards to, ordering in bulk is a great option. Not only does this help you guarantee you'll have enough cards for everyone on your list, ordering in bulk usually saves you a chunk of change.
Do People Send Out Holiday Cards Still?
Yes, it is still quite common for people to send out cards around the holidays. From Thanksgiving to Christmas to New Year's Day, there are all sorts of celebrations worth sending a card over.
Should Businesses Send Out Cards Around the Holidays?
Businesses can benefit greatly by sending cards out to clients at different points during the year. By touching base in a simple way, you keep the name of your company fresh in the minds of your customers.
What Do You Write in a Thanksgiving Card?
There are all kinds of options available to you when writing Thanksgiving cards. Whether you decide to be silly about it or go a more serious route, the important thing is that you speak in an open and honest way.
There are many ways to craft Thanksgiving greeting cards. Find the right fit by exploring your options at Cards for Causes.