Mar 9th 2022
5 Tips for Designing Your Own Holiday Greeting Cards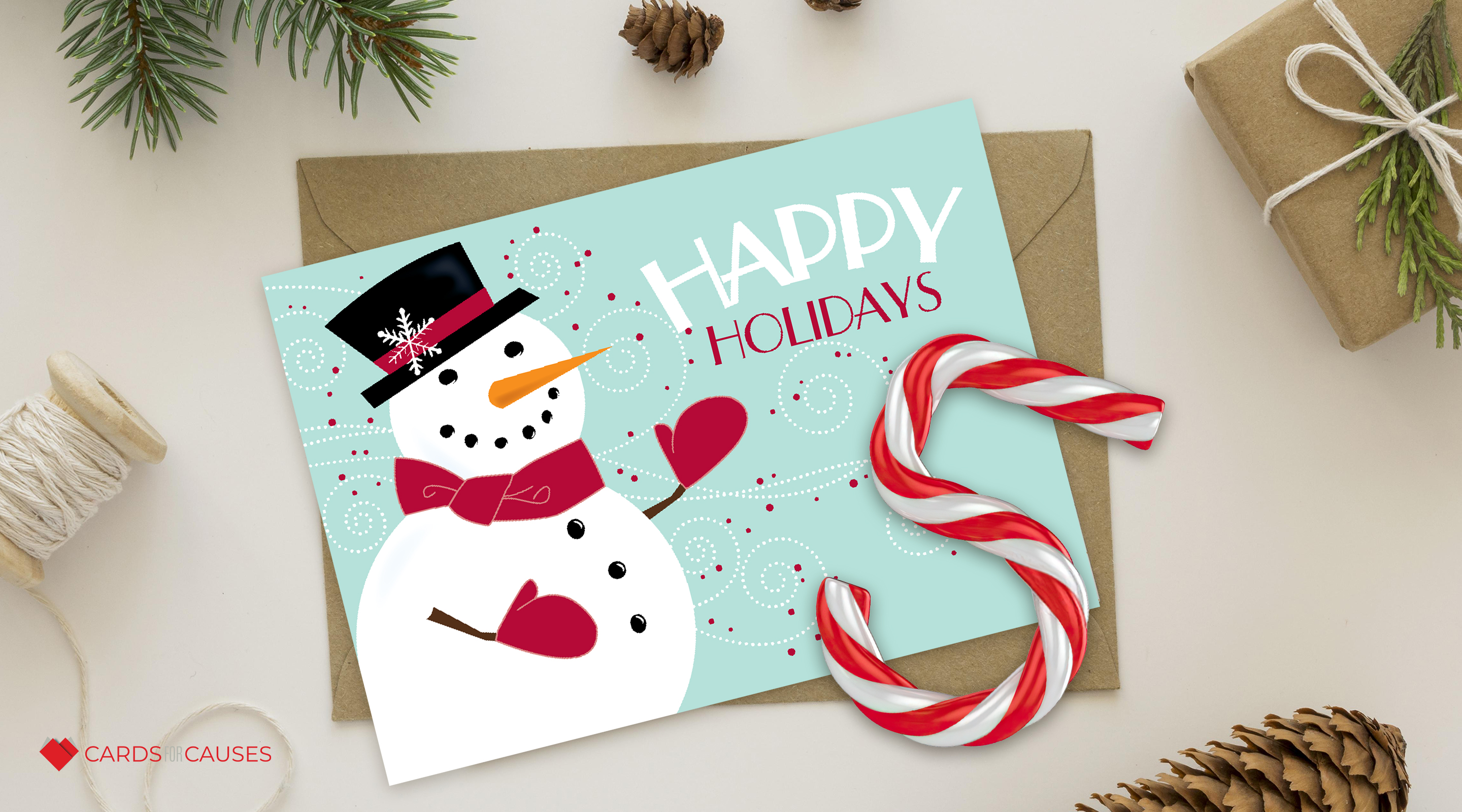 Businesses are constantly looking for ways to engage with and motivate new customers. Unfortunately, in a digitally obsessed world, marketing and advertising messages are quickly drowned out. However, a company or organization can purchase holiday greeting cards with a minor financial investment to generate goodwill. More than that, a business can customize its cards in five steps to create an excellent impression with clients, contacts, and vendors.
1. Focus on Personalization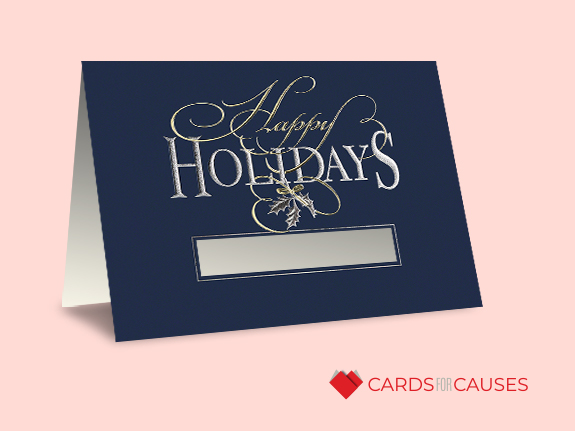 Sending personalized Christmas cards is one of the best ways to make an impression on clients without breaking the bank. Simply including the client's name or including a personal message is enough to tell the individual you were thinking about them. You can also include a picture of your team, but make sure the image matches your company's tone.
2. Keep Brand in Mind When Designing Holiday Greeting Cards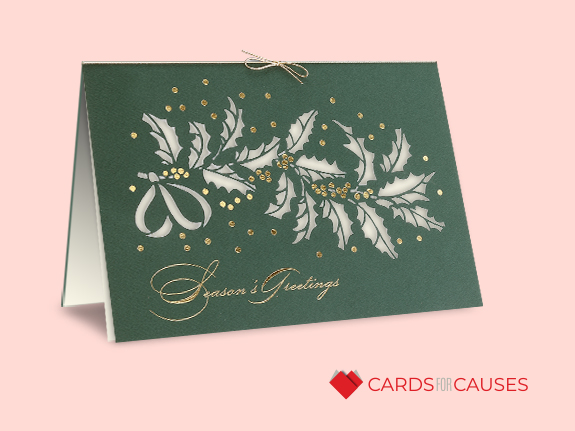 A customer should be able to tell who the card is from before they open it. You can use custom labels or envelopes emblazoned with the organization logo to ensure recognition. Additionally, when creating custom greeting cards, don't feel boxed in by traditional holiday color schemes. When executed properly, a holiday card can be beautiful with incorporated brand colors.
3. Use Print Media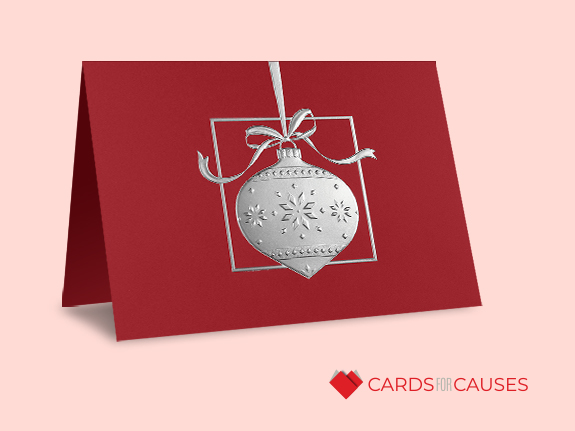 Many companies are tempted to use digital cards or greetings because they assume it is more affordable and effective. However, research suggests receiving physical cards is more memorable than email. Providing the customer with something tangible to open and hold gives them an experience. When accompanied with the right message, it can make the client feel favorably toward the business and its objective.
4. Don't Wait Until the Last Minute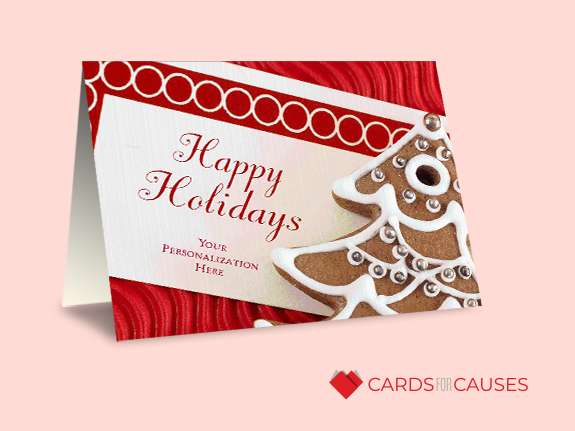 The beauty of holiday cards is you do not have to wait until the last minute to design them, nor should you. You can begin designing holiday cards as soon as the previous season is over. The primary concern for businesses is a place to store cards until December. Typically, a company should prepare for the holiday cards two to three months in advance to ensure the December delivery.
5. Use Quality Materials for a Professional Look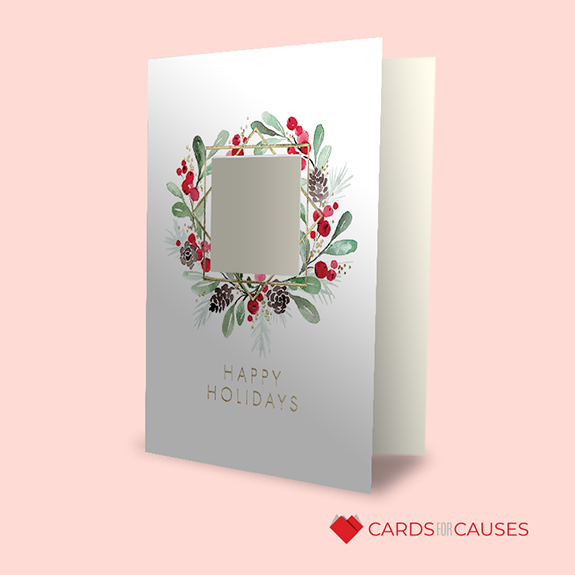 Remember, your holiday card is representing your organization and brand. As a company representation, you want to use quality materials and printing services, ensuring customers only think the best when receiving the card in the mail. If you really want to push the envelope, consider premium finishes, like embossed letters or die-cutting.
As your company considers the coming holiday season, be sure to put some extra thought into your holiday greeting cards. Cards for Causes can help you create unforgettable custom holiday cards while giving back to charities the business supports. Contact a representative for help with a design.
What is a good holiday greeting?
When creating a holiday greeting card for clients, volunteers, or donors of your organization, it's vital to think of messaging. A safe message that is typically well-received by the vast majority is "Happy Holidays" or "Season's Greetings;" however, the message you choose should represent your brand and audience.
How do you personalize holiday cards?
When it comes to personalizing a holiday card, you can either make it personal to the person or the organization. Most businesses and nonprofits choose to personalize cards with organization logos and slogans. Beyond professional symbols, the brand might create a unique holiday message to include within the card.
What is the correct way to address a holiday card?
Personalization matters when it comes to greeting cards. However, the way a card is addressed will depend on the relationship between the sender and receiver. Professional greeting cards sent to clients should use titles and full names (Mr. Joe Smith). Using only first names without titles is considered casual.
When should you send out holiday cards?
Using a phrase like "Season's Greetings" or "Happy Holidays" provides a bit of wiggle room when it comes to the delivery date. However, as a general rule, a company should send out all holiday cards within the first week of December. Sending cards at this time can guarantee pre-holiday arrival.
Should you put a business card or request in a holiday card?
While it is natural to want to add business cards or requests inside a holiday card, it is considered uncouth, especially since the holiday is about giving and not receiving. Instead of attempting to elicit donations or purchases, consider giving gifts as a reminder of your company's services.