Apr 12th 2022
A Special Way To Thank Your Doctor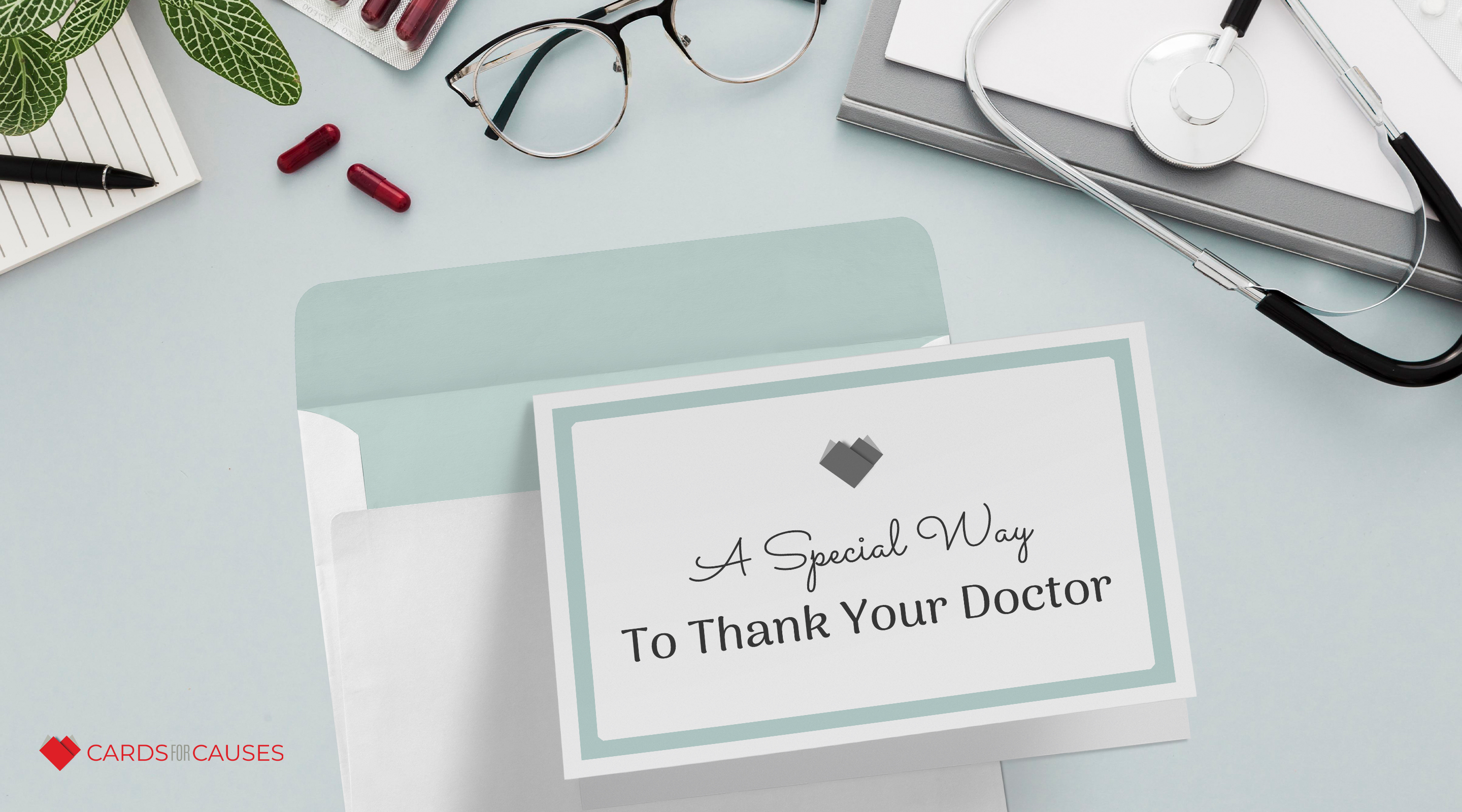 At some point, everyone will benefit from critical care from a physician, whether it is for themselves or for someone they love. Many times families wish there was more they could do to express their gratitude than simply saying "thank you." While it's certainly not expected, sending a thank you card for doctor can help you feel you got your point across. It also has the power to brighten the day of everyone in the doctor's office.
There are a variety of custom thank you cards to choose from if you decide to go the extra mile in expressing your thanks. Choose a design that is clean, pretty, and professional so your doctor can also display it in his or her office.
Finding The Best Thank You Card for Doctor
Cards for Causes has a wide variety of cards that fit the bill. Here's a closer look at some favorites that are also a perfect reflection of a doctor-client relationship.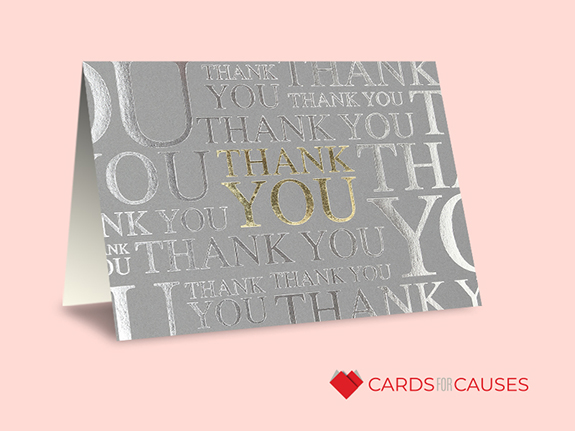 Shop - Gold and Silver Foil Lettering
On a silver background, silver foil is used to make the repeating words "THANK YOU" stand out in shimmering appeal. At the very center of the card are the words repeated in gold. The card is both beautiful and professional.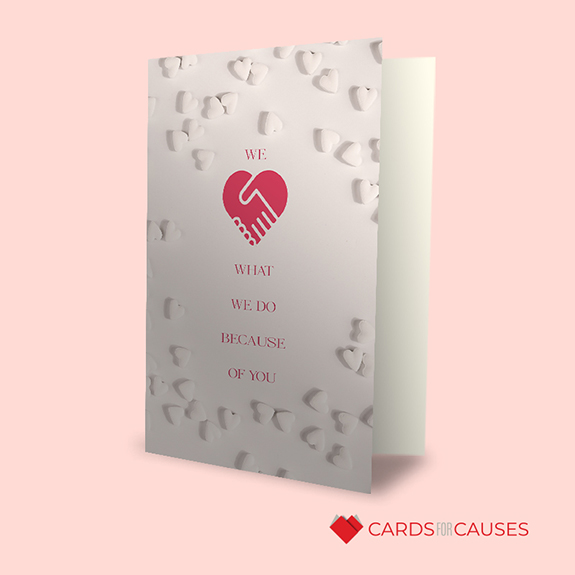 Shop - Heart-Shaped Pills and a Helping Hand
Receiving medical care can be life-altering. If you or a loved one has had a heart-related issue, this is the perfect card to reflect where you are today. The card states "WE [LOVE] WHAT WE DO BECAUSE OF YOU."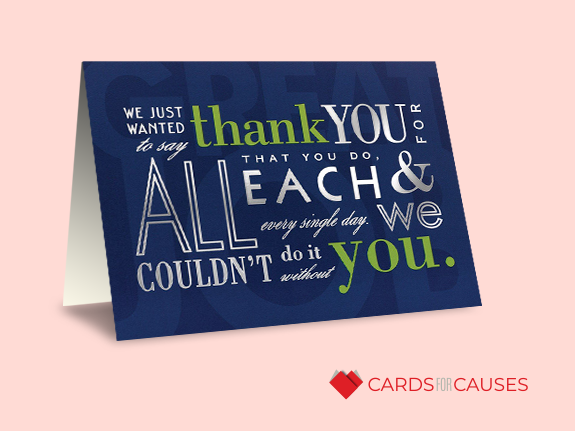 Shop - Sporty Colors Word Puzzle
See if you can find your way through the word puzzle that states: "WE JUST WANTED to say thank YOU FOR ALL THAT YOU DO, EACH & every single day. we COULDN'T do it without YOU." A doctor who appreciates challenges will also appreciate this card.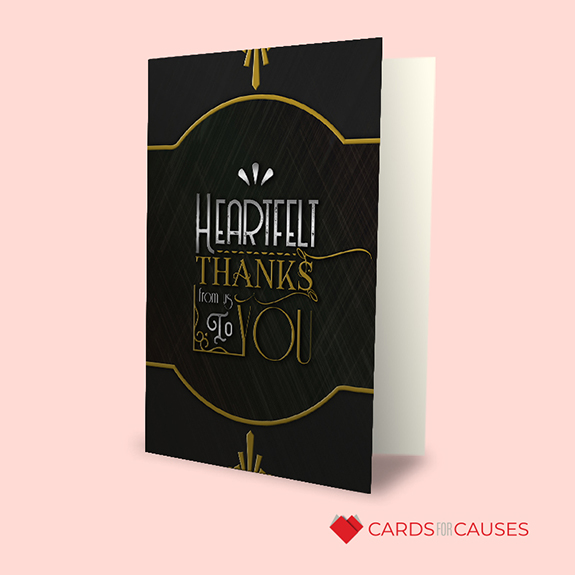 If you suspect your doctor appreciates culture and beauty, this is the perfect card to reflect that taste. With art deco flair, the card reads: "HEARTFELT THANKS from us TO YOU."
If you want to simply keep your thank you card for doctor classy, this card has class and prestige. It simply says "THANK YOU" with a script first letter followed by serif all caps letters on a cream striped background.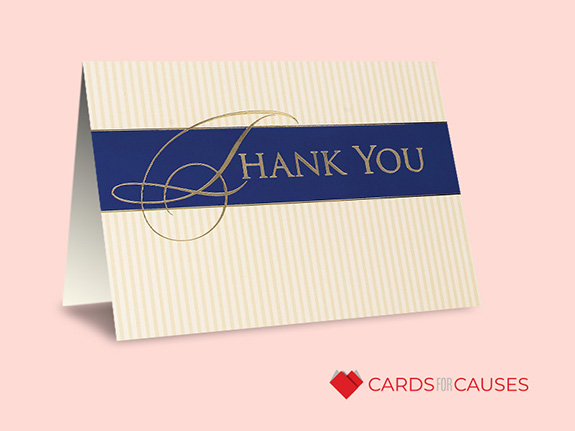 Is It Okay To Send a Doctor a Thank You Card?
Even though doctors are simply doing their important job, just like anyone else who works, it feels good to be appreciated. Your doctor will appreciate the extra effort you put into expressing your gratitude for his or her work.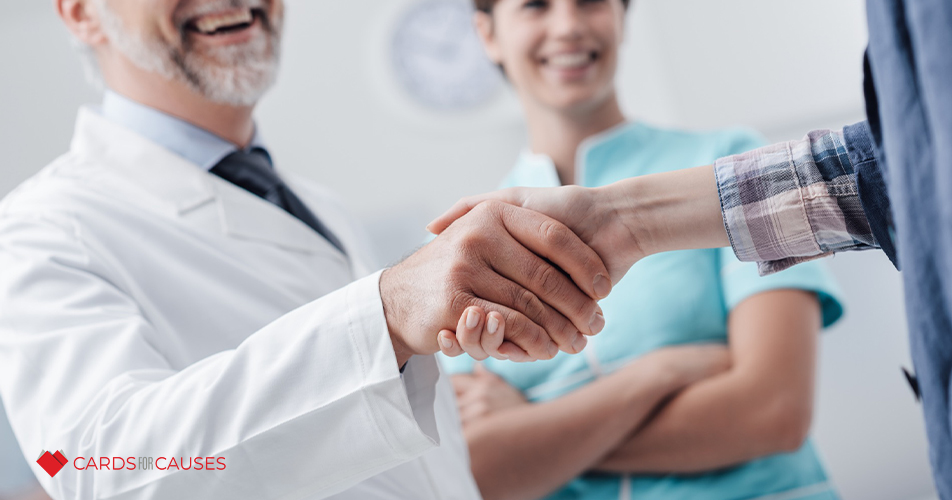 What Do You Write in a Thank You Card for a Doctor?
Whatever you write in a thank you card to your doctor, you can be sure it will be read by the doctor and his or her staff. Be sure to acknowledge any treatment you received that went above and beyond your expectations. Of course, simply writing "thank you" will also be well received.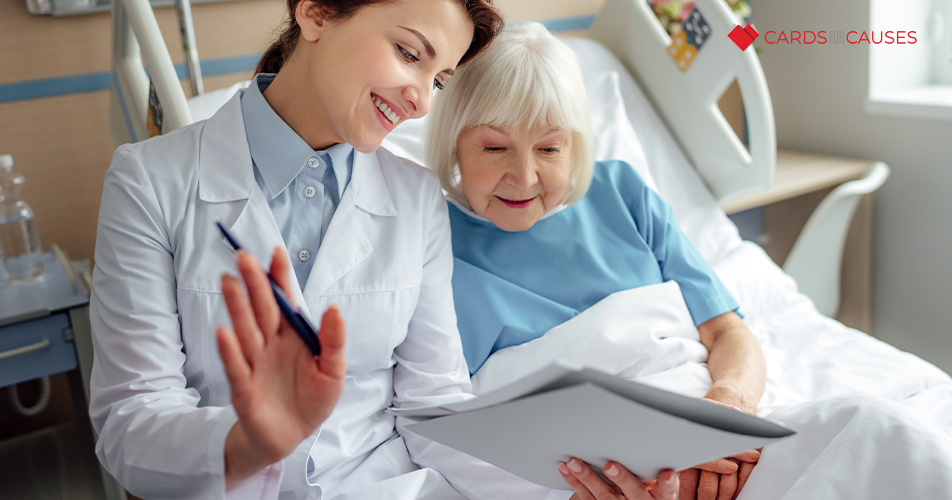 Do Doctors Like Receiving Thank You Cards?
Doctors are people, too, and who doesn't like receiving thank you cards? Knowing that you are appreciated is a feeling that never grows old. You can be sure that your doctor will be touched that you made the effort to recognize their contributions to your health.
How Do You Say "Thank You" Meaningfully?
Not everyone is a wordsmith, and it can be difficult to find the right words to express how you feel. Simply letting your doctor know you can't find the right words to express how grateful you are will certainly get the point across.
How Soon Should I Send a Thank You Card?
Receiving health care is not quite the same as receiving a gift, so there's no rush to make sure they know your gift was received. Even letting a doctor know months later how much you still appreciate the care they provided is not too late. Send a card when you can, whether it's the next day or weeks later. Receiving it unexpectedly may just make a difficult day better.
The Best Place To Purchase Thank You Cards for Your Doctor
Doctors go into medical practice because they enjoy doing purposeful work. It should stand to reason that they would also appreciate receiving thank you cards that support a cause. When you make a purchase from Cards for Causes, a portion of your purchase goes back to a nonprofit organization of your choosing. If you know any special organizations your physician supports, make the card extra special by letting them know your card not only expresses appreciation for the important work they do, but it supports their special cause.