Apr 12th 2021
Best Holiday Photo Cards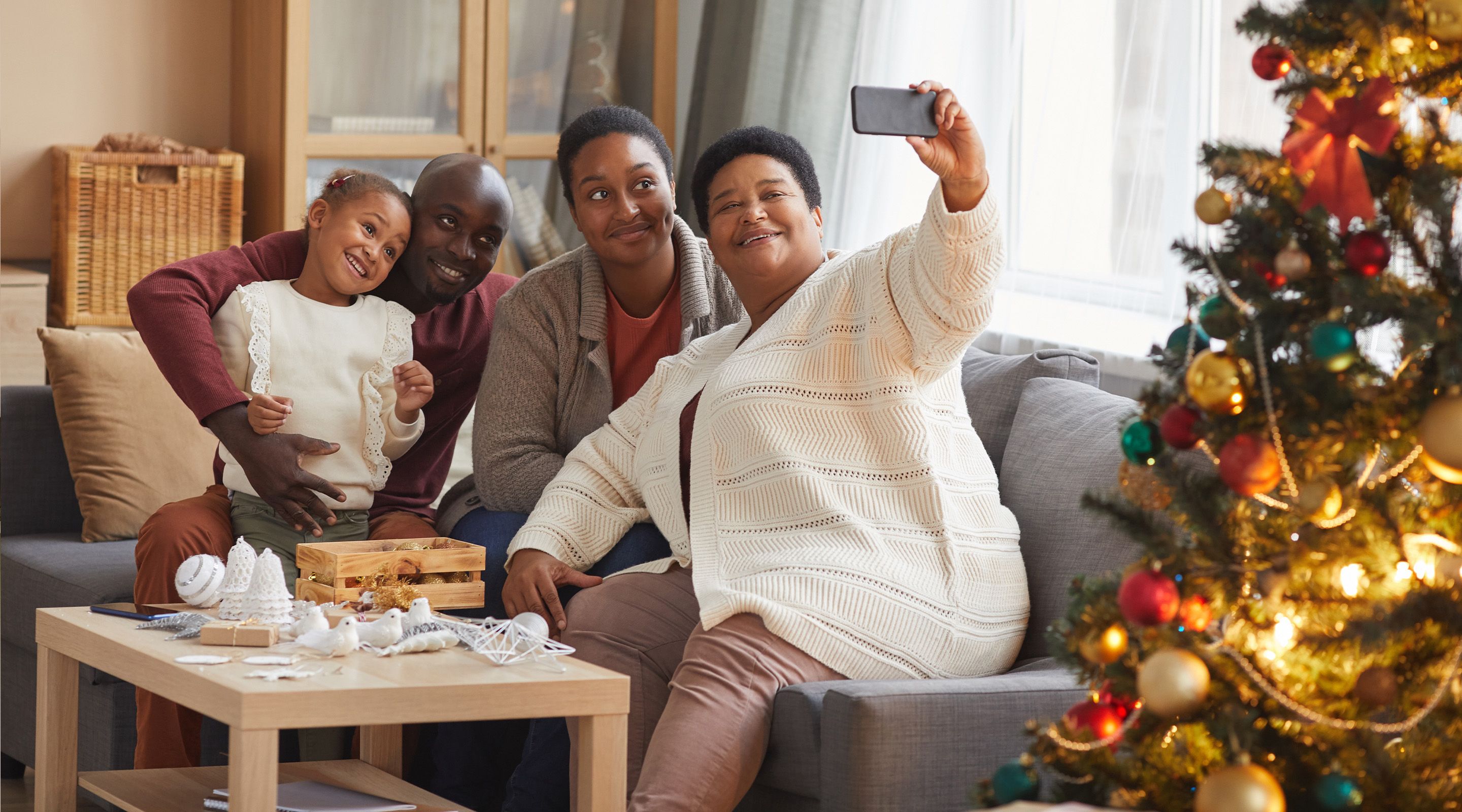 Are you looking for the perfect custom holiday cards this year? Cards for Causes has a great selection of options. Below are some of our favorite designs for custom cards. We also have off-the-shelf designs in case you forget to take a photo in time. Learn a little about our card selection to help with finding the perfect option for you.
The History of Sending Holiday Cards
According to the Smithsonian, the first holiday cards as we know them were sent in 1843. The inventor, Henry Cole, had too many friends. He didn't have enough time to send an individual letter to everyone (an old tradition in England). So, he printed a series of cards with a generic greeting. That way, he only needed to write the name of each recipient. It was a simple way to spread the holiday cheer with fewer hand cramps.
Today, the tradition has evolved significantly. While you can always send generic cards to all your friends and family, many people agree that the best holiday cards are custom ones. Increasingly, families love sending our custom cards with photos of them in holiday garb. Some of these a sweet, others are silly, and some are serious. Whatever your preference, you can make the perfect card with a custom design.
The Best Holiday Cards
At Card for Causes, we have cards for every occasion. During the holiday season, you want to spread some cheer with the people you love. The following 10 custom holiday cards are perfect for showing friends, family and others that you care about them: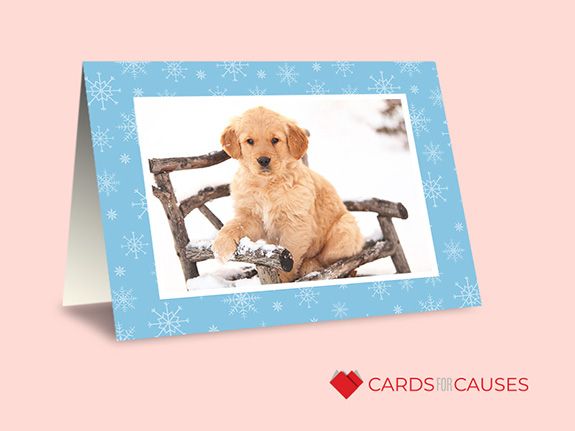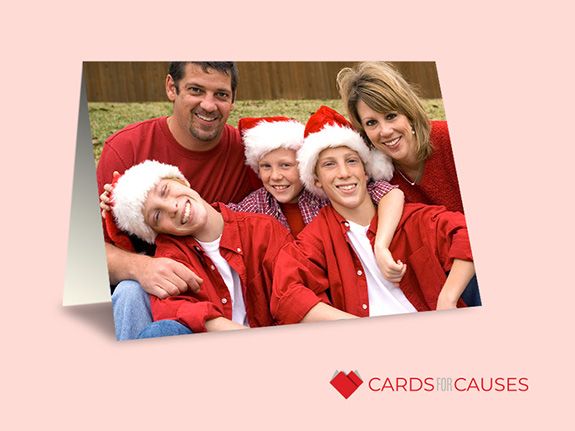 Shop - A Borderless Horizontal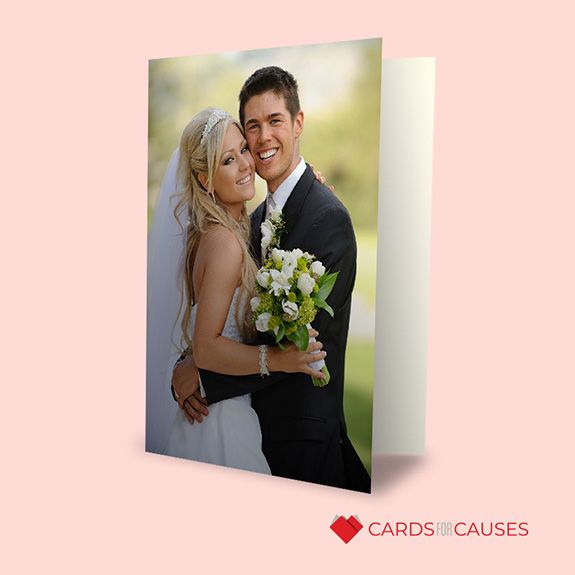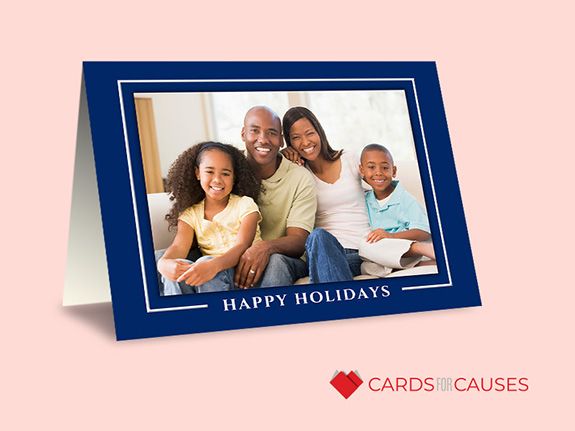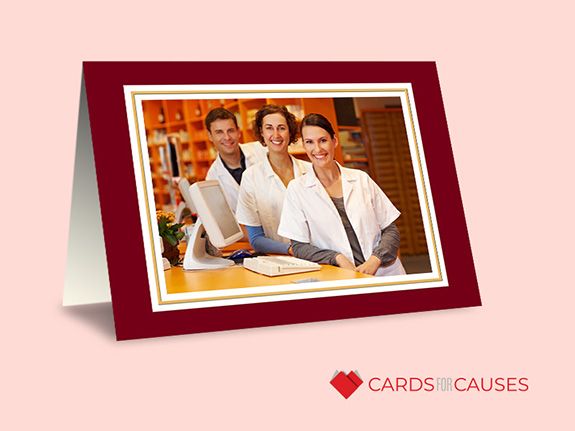 Shop - Classic Photo Horizontal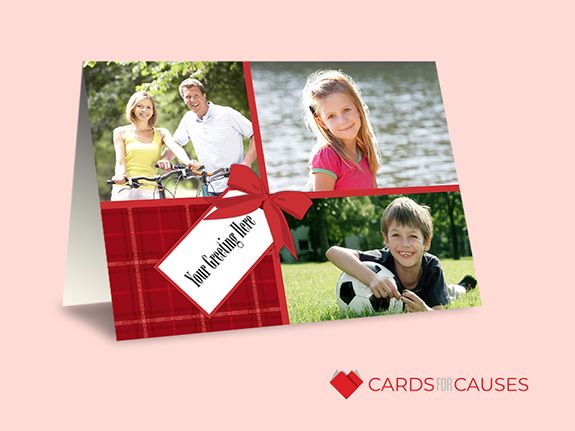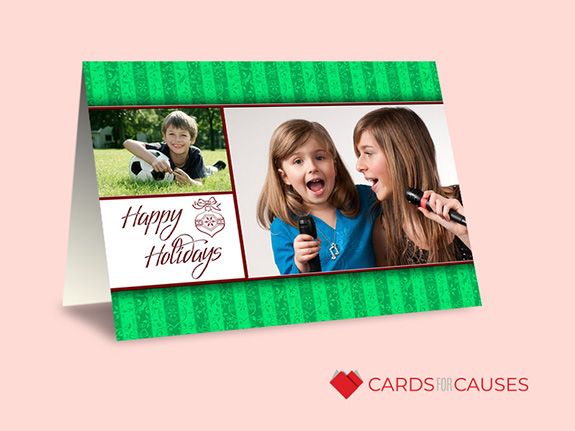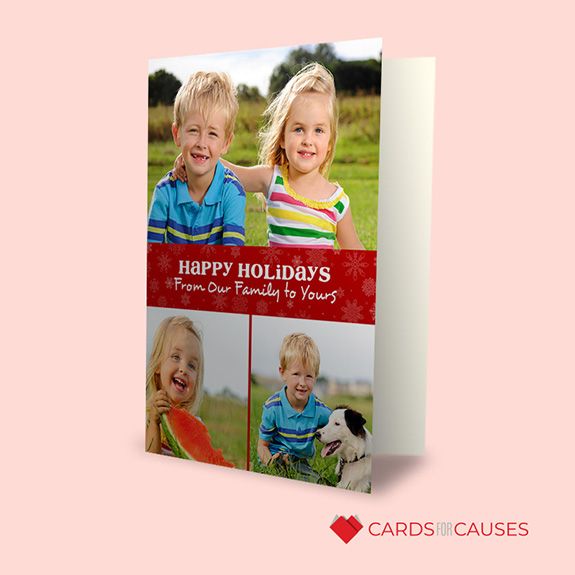 Place Your Order for Custom Holiday Cards Online
Whether you want one of the above designs or something else, Cards for Causes has the perfect option for you. Check out our catalog and find the cards that fit your holiday spirit. Our custom card orders start at quantities of 25. Whether you need a few dozen, a few hundred or thousands of cards, we have you covered. Place your order today and be ready for the holiday season.
Where Can I Order Custom Holiday Cards?
You can order your custom cards from Cards for Causes. We have a diverse selection of holiday cards and other greeting cards. In addition to custom cards, we have various off-the-shelf designs. Whatever you want to send for the holidays, we can help.
Is It Better To Make or Buy Custom Holiday Cards Online?
No matter whether you make your own design or order your cards online, you will need to get them printed. By ordering from Cards for Causes, you can get high-quality cards with great designs. Plus, you can save yourself the trouble of laying out your photos. Just place an order through our website and we'll make sure your photos look great.
Why Should I Order Holiday Cards From Cards for Causes?
All our cards are high-quality and look amazing for the holiday season. Perhaps more importantly, however, we also donate a portion of every sale to a charitable cause of your choice. It is the season of charity. So, what better way to order your holiday cards?
How Many Christmas Cards Does the Average Person Send?
Everyone's needs are a little different. One study found that the average is around 68 per family. However, some people like to only send a few cards to close friends and family. Other people like to send one to every acquaintance. Fortunately, we have numerous order sizes to fit your needs.
Can I Save Money on Custom Cards by Buying in Bulk?
Yes, when you order more cards, the per-unit cost goes down. Ordering 1,000 cards from Cards for Causes offers a nearly 50% per-unit discount over ordering 25. Even bumping up to 100 cards will get you a big discount.