Apr 12th 2021
Best Prices on Bulk Christmas Cards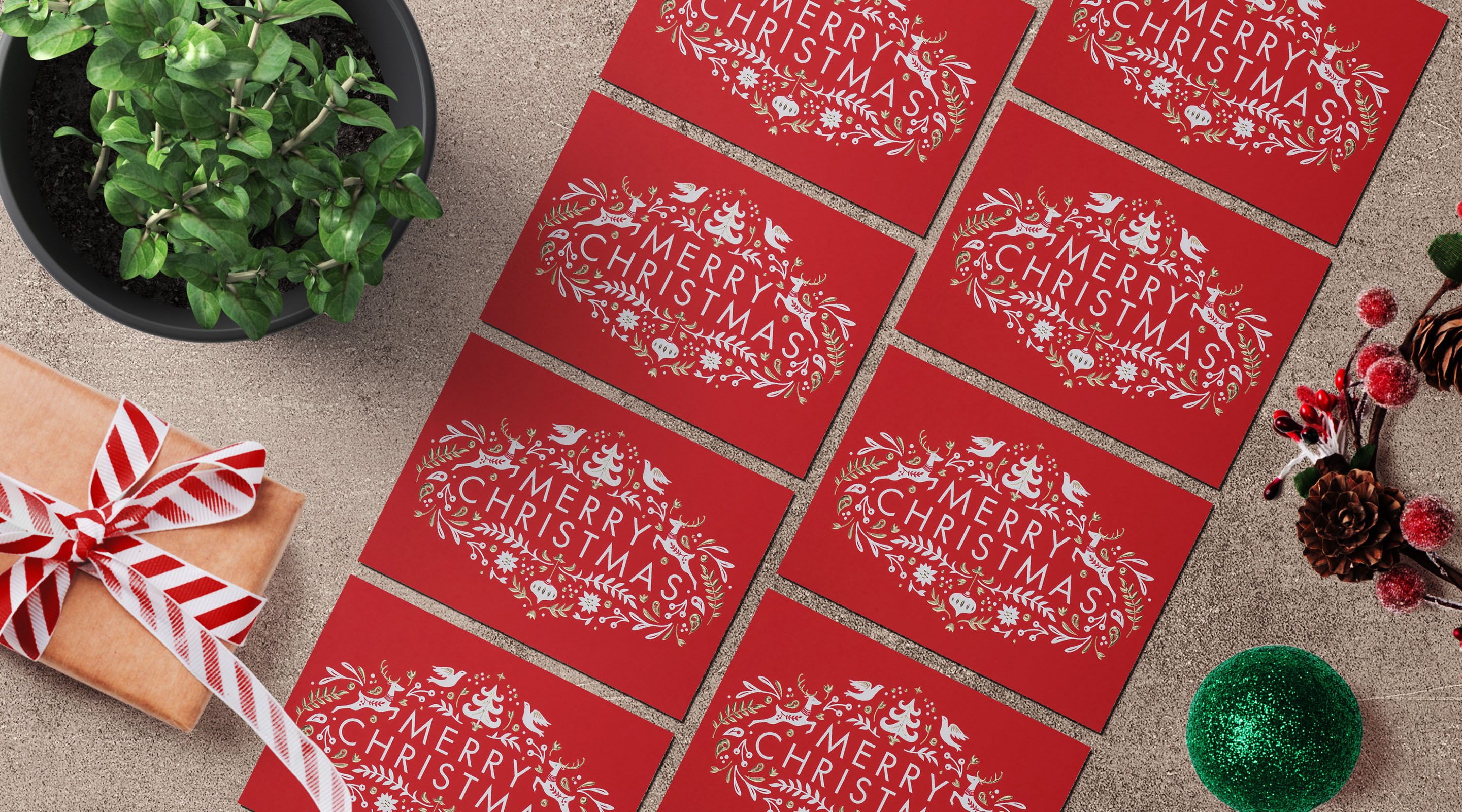 When the holiday season arrives, it can be a great idea to stop and take a moment to appreciate all the people who have helped to make the previous year so special. One of the best ways to achieve this is with a card. The tradition of sending cards to loved ones around the holidays has been a cherished ritual for generations. Even in the digital age, there is nothing quite like receiving a personalized message from someone you know. To make your life easier, it can be a wise idea to consider ordering bulk Christmas cards.
Having a large number of cards to work with can make it easier to guarantee you have enough for everyone on your list. Whether you're sending out these cards to friends, family, clients, or business associates, having more than enough is always preferable to having far too few. Use this guide to learn more about the benefits of ordering in bulk and the different design approaches you can take.
Why Order in Bulk?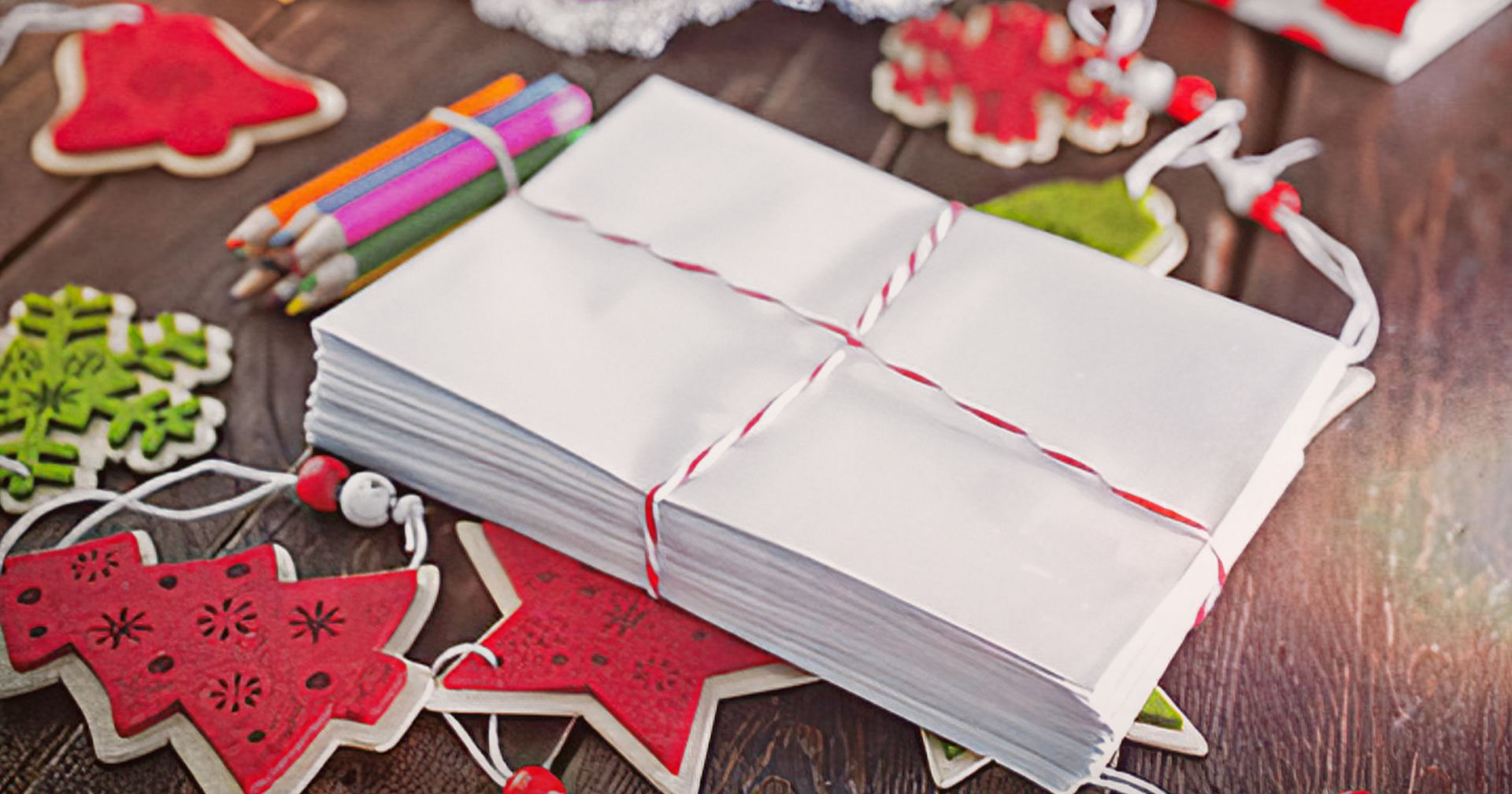 If you're sending out holiday cards, it stands to reason you have an extensive list of people you want to send your messages to. From a very practical standpoint, ordering bulk Christmas cards online saves you a good chunk of change. Individually purchasing each card will easily drain your funds and might force you to make cuts from your list. By opting to order in bulk from Cards for Causes, you can get all the cards you need and more for a fraction of the price you would be spending on individual items.
A Chance To Give Back
Another perk of ordering in bulk from Cards for Causes is that it is a perfect opportunity to do unto others. The holiday season tends to bring out the charitable side in people, though many are not sure how to best give back. Every order placed through Cards for Causes offers the option of picking a charity. A percentage of the purchase is then donated toward the organization you have chosen, allowing you to both get the cards you need and give to those who might require some extra holiday cheer this year.
An Elegant Approach
When it comes to picking out the perfect design, there are a few ways you can go about the process. Naturally, what template you select for your cards will largely depend on what your purpose is and who you are mailing the messages out to. You don't have to think too hard on this, either. Many people will select a simple, elegant design with their custom Christmas cards like this gold and black pinecone layout. The simple look of this card makes it an ideal fit for a larger audience.
Don't feel tied to the idea of using a card that boasts holiday images outright, either. You can make just as big of an impression by opting for a style that invokes the spirit of the season in a unique way. This design featuring a mother polar bear and her cubs is a wonderful example of how a few select images can make for a card that calls to mind the time of year without being too on the nose. A sweet card like this is great for family and friends, bringing about a comforting and light feeling.
A Bit of Fun
The holidays are different for everyone. Though some people attach to the religious symbols of the season, others find peace in the simple traditions and rituals. It is always best to focus the style of your card around the type of personality you have in relation to the holidays. If you're someone who has a silly or joking nature, then a humorous card can make for a great fit. Similarly, you can use your profession to drive your card. Teachers might find a card with classroom imagery a nice option for students or coworkers.
A Clever Twist
Another fun way to go about picking a holiday card is by looking at designs that impress you. If you come across a card with a truly clever style, it stands to reason you'll be able to turn heads by selecting this design. Cards with laser cut layouts have taken off in popularity in recent years because they boast a bold and artistic look that perfectly captures the holiday mood. Designs range from ornaments to deer, allowing you to find an image in this style that works best for the type of card you'd like to mail out.
How Do I Order Bulk Holiday Cards?
Cards for Causes makes it easy to order bulk Christmas cards. All you need to do is consider what style makes the most sense for your needs. Once you've found a design that works best for you, it is time to place your order.
When Should Christmas Cards Be Sent?
According to experts, it is customary to send cards out no earlier than Thanksgiving. However, you can feel free to send them anytime from that point until the first few weeks of the new year. The earlier the better, however, as it gives you time to prepare.
What Should I Write in Bulk Christmas Cards?
Picking the perfect message for your cards can also be challenging. The best way to approach this task is by speaking from the heart. This is a chance to tell people how much you care about them, so let the words come from there.
Do People Still Send Out Holiday Cards?
Yes! It is still quite commonplace for people to send cards around the holiday season. Whether you want to message your friends, family members, business associates, or anyone else in your life, you can easily accomplish this task with bulk cards.
How Do Holiday Cards Help Businesses?
If you're a business owner, sending out holiday cards can help your company in a number of ways. Touching base with clients allows you the opportunity to keep your brand fresh in their minds as the year comes to a close.The holidays are a wonderful chance for you to touch base with the people you care about the most in this world. Take time to review the various design options available at Cards for Causes. Once you've found the right fit for you, order your bulk Christmas cards and get into the holiday spirit.
The Best Holiday Cards
At Card for Causes, we have cards for every occasion. During the holiday season, you want to spread some cheer with the people you love. The following 10 custom holiday cards are perfect for showing friends, family and others that you care about them: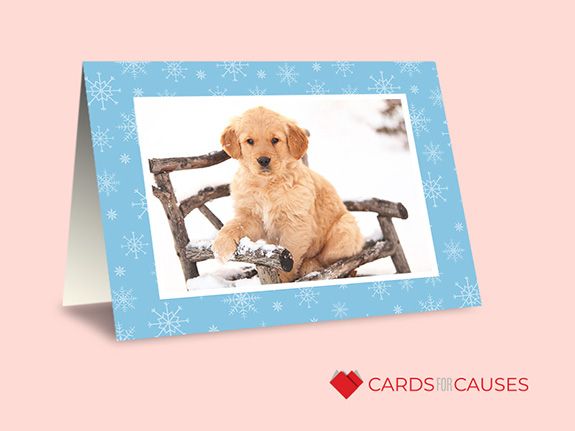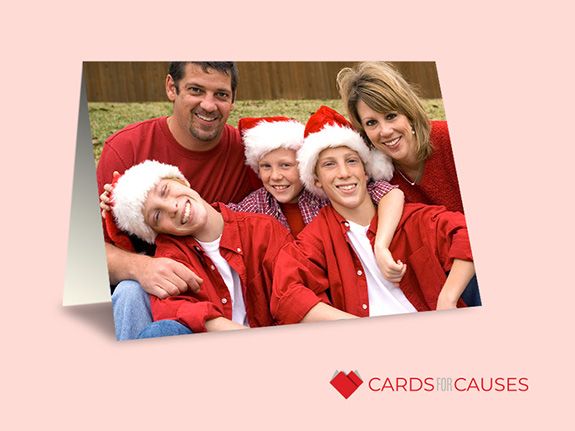 Shop - A Borderless Horizontal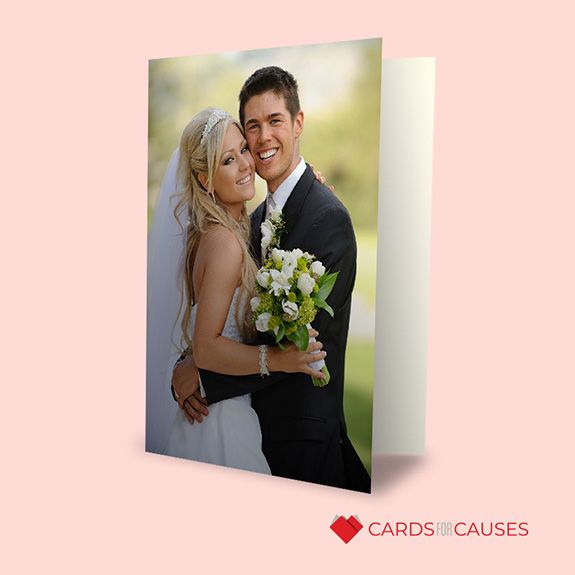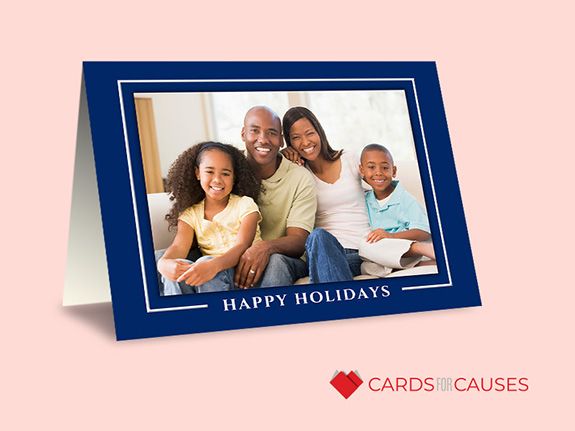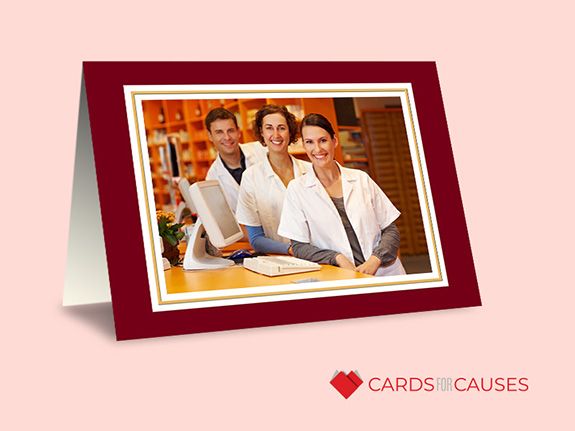 Shop - Classic Photo Horizontal