Jul 13th 2019
Creative Christmas Card Photo Ideas
Sending out Christmas cards is serious business for lots of families all around the world. Most prefer to give their cards a bit of a personal touch by putting a festive, holiday-themed photo of themselves front and center. Santa hats are a great start, but you're probably looking to shake things up with something that's a bit outside the box. If so, you've come to the right place: here are 5 creative ideas for a memorable photo holiday photo card!
Use Vacation to Your Advantage
The year's biggest family vacation is a great place to snap your holiday photo, even if it wasn't even close to Christmastime. Photo Christmas cards are just as much about celebrating the blessings of the past year as observing the holidays themselves. Plus, tropical beaches, towering skyscrapers, and awe-inspiring give you the chance to add some majestic scenery to your family photo at no extra charge!
Popular Culture Can Be Your Inspiration
Was there a big movie, TV show, or musical artist that your family was loving this year? Considering incorporating those cultural touchstones into the theme of your photo to create a fun time capsule of the year that was. Your photo will strike a chord with friends and family members who are big fans just like you.
Christmas Culture is a Timeless Treasure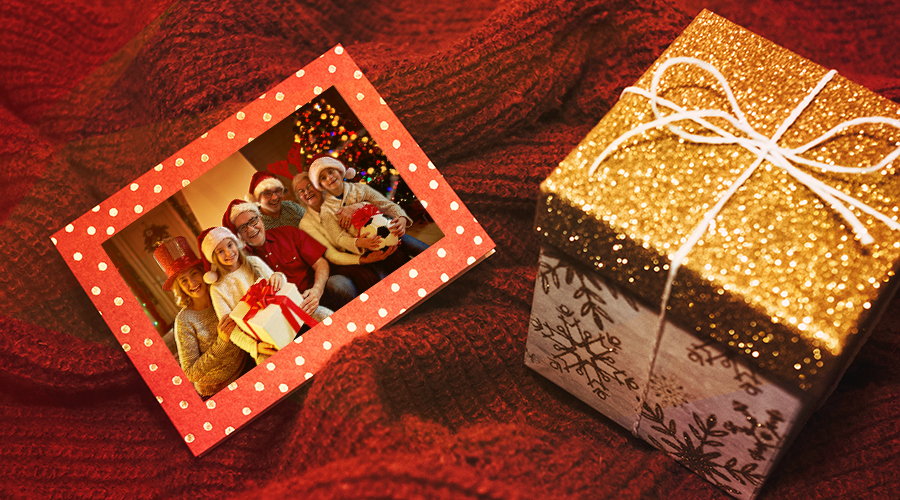 Just as pop culture resonates during holiday and New Year celebrations, Christmas culture is a timeless tradition you can leverage to make your family photo look extra special. If your family loves to gather around the TV and watch Rudolph or The Grinch every December, consider dressing each family member up as their favorite character before the big photo shoot. Your fellow fans will be jealous (don't be too offended if they steal your idea next year).
Don't Be Afraid to Laugh (Even at Yourself)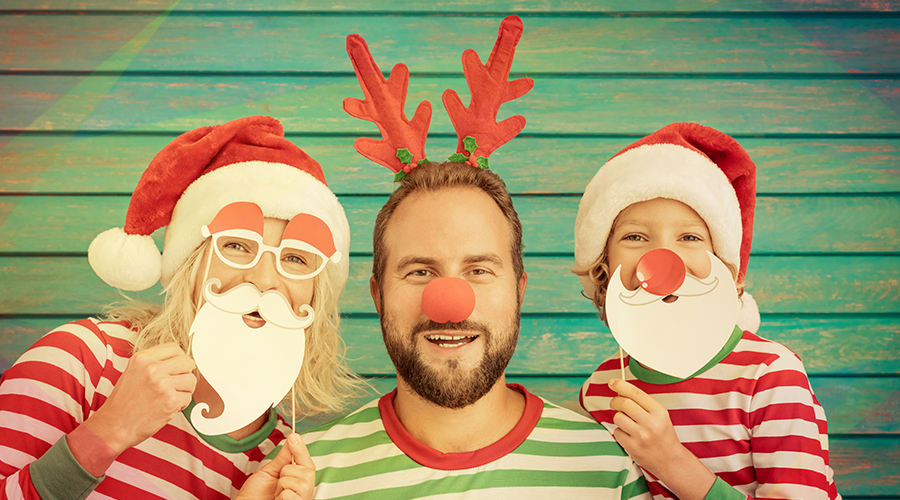 Humor is a surefire way to make your photo stand out. Pose in a funny way that tells a story about your family and reveals unique aspects of your personalities. Even just making a funny face will help your card stand out and help your recipients connect with your emotions. Funny Christmas cards are unique Christmas cards!
Above All Else, Keep it Fun!
If your family or coworkers aren't having fun while taking their holiday photo, there's problem number one! Nobody likes to be herded around like cattle during photo ops. If the process of taking the perfect photo is frustrating, it'll show on everyone's faces. Even if your photo is a little rough around the edges, that's much better than a meticulously orchestrated photo where everyone looks miserable! The holidays are all about the spontaneous and fun creation of memories. The photo in your Christmas card should reflect that!

For more ideas on how to take the perfect Christmas card photo, check out the full selection of photo Christmas cards at Cards for Causes. Happy Holidays, and don't forget to say "cheese."