Mar 29th 2022
Creative Ways to Thank Customers for Their Purchase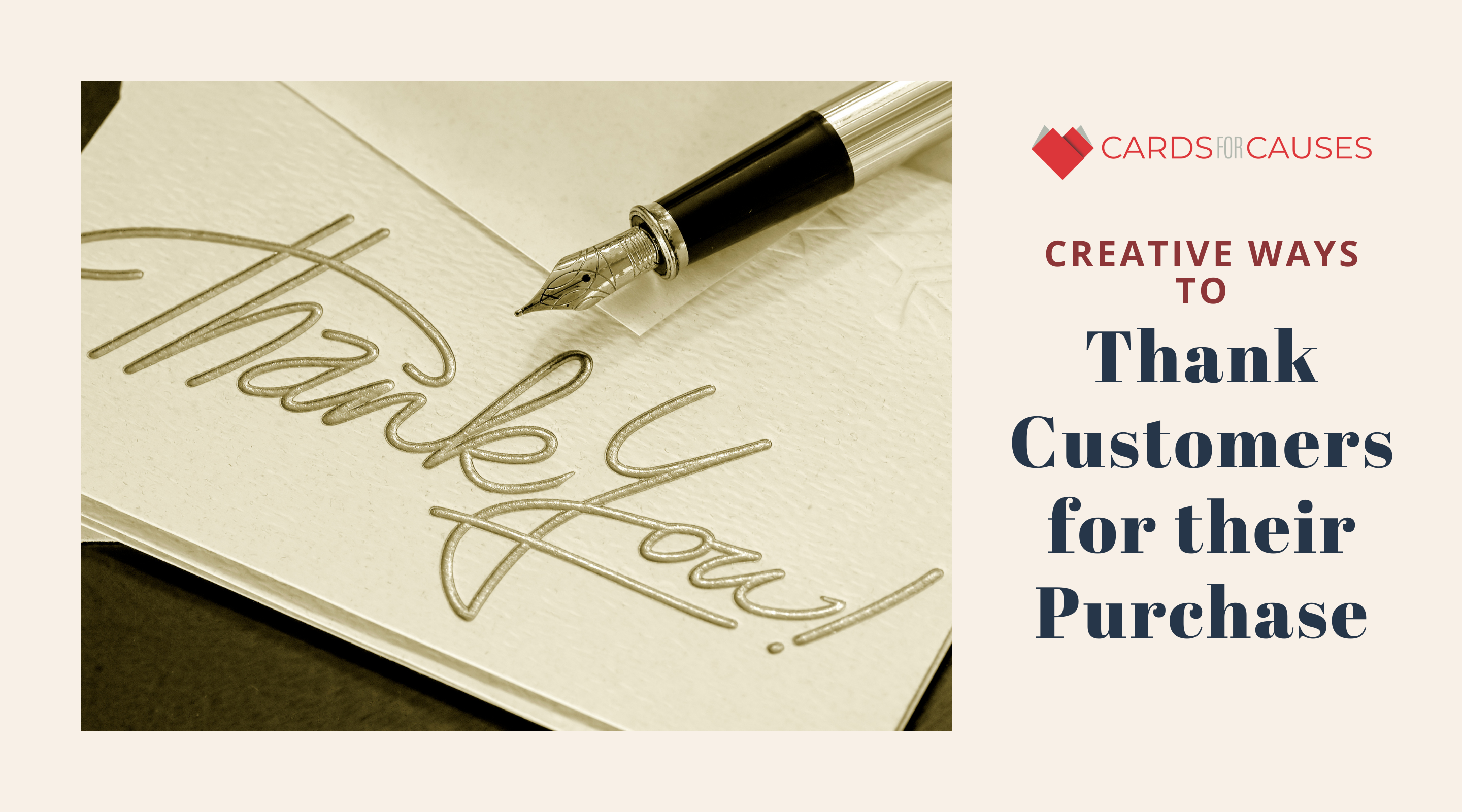 For small business owners, every purchase is appreciated, and every customer is part of a community. Building that community and showing your appreciation is an essential part of growing your business, but if you're unsure of how to accomplish this, you aren't alone. Sincerely thanking customers might seem like a challenge, but these creative ideas can help you find inspiration.
Include Personal Package Inserts
One of the easiest ways to show customers you care is by including personal package inserts in their purchases. There are many options when it comes to business thank you cards, but this is one of the easiest and quickest. A package insert can come pre-printed with a generic thank you message, and you can personalize it with your customer's name and specific details about their order. Customers will notice the extra effort, and you can express appreciation with minimal time spent preparing it. This is a great low cost but high impact way to say thanks.
Provide Free Gifts and Samples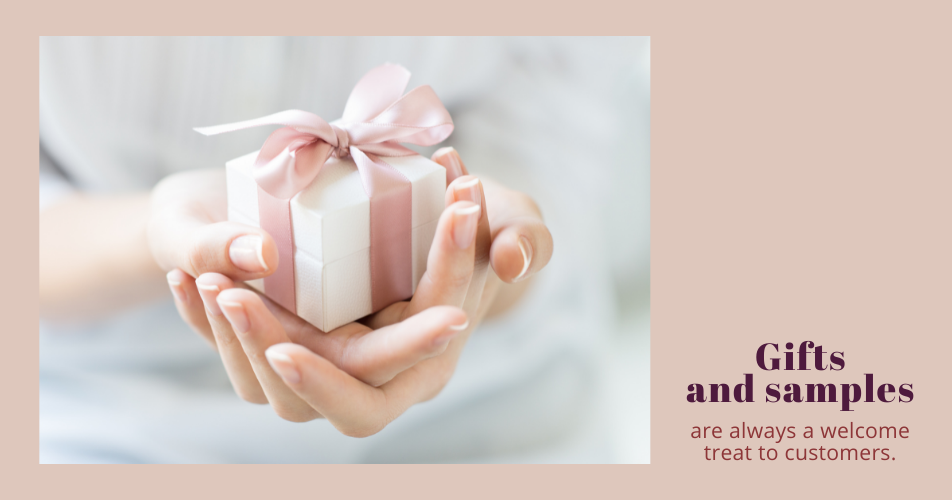 Another great way to show your customers your appreciation is to include free gifts and samples in their order. Though this is not necessarily low cost, it can be a fantastic marketing tool in addition to demonstrating your appreciation. You can include items such as the following:
Mini previews of products to come
Trial size samples of popular products
Extra merchandise in addition to order
Gifts and samples are always a welcome treat to customers, and it demonstrates your appreciation in a very tangible way. Though costlier than some other options, this can be a worthwhile way to show customers how much you appreciate them.
Give to Causes Customers Care About
The only thing a customer might appreciate more than personal recognition is recognition of a cause that they care about. Like you, your customers have causes that are close to their hearts. Do some research with your customers to find out what charities they are interested in contributing to, and donate a portion of proceeds to these causes. This is a great promotional tool, and it also shows customers that you care about what they care about.
Create Real Personal Connections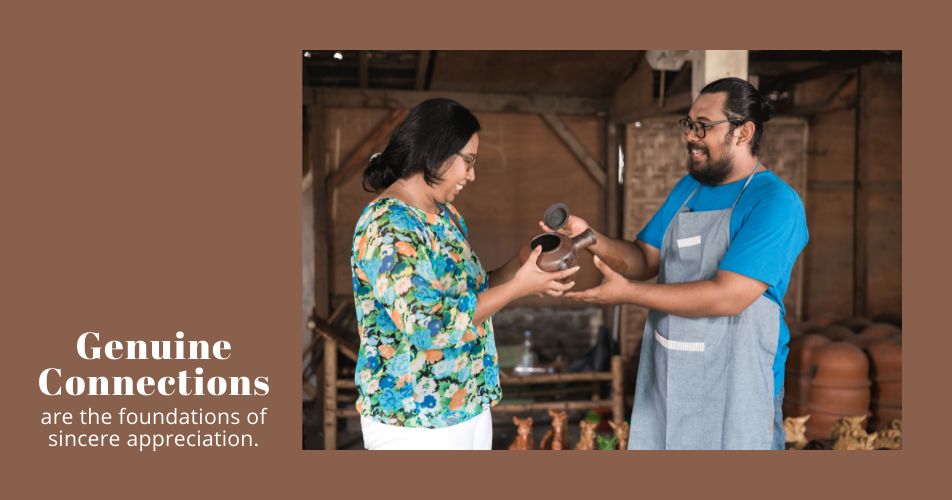 Genuine connections are the foundation of sincere appreciation. Taking relationships with your customers deeper can be difficult, though — especially for online retailers who may not have face-to-face interactions with their clientele. Making the effort to overcome these obstacles and form personal connections shows customers how much you care. Some ideas for getting started include:
Host video chats to invite feedback from customers
Follow up with an email to ensure customers are satisfied with their order
Acknowledge repeat customers and tell them you appreciate their business
You can create genuine personal connections with your clients, even if you don't have the advantage of a brick and mortar storefront! Innovation is the key to expressing appreciation.
Offer Discounts After a Purchase
Offering discounts is an especially powerful tool for online and in-person businesses alike. Customers love incentives, and incentives can be an effective way to thank customers for their business — and turn them into repeat customers! Some of the discounts you might offer customers include:
Certain percentage off a future order
BOGO deals for repeat customers
Coupon codes for specific products
Customers will notice the appreciation that discounts indicate, and they're also likely to take you up on the offer and become a regular customer!
Spotlight Customers with Appreciation Week
Demonstrating your appreciation for customers can be subtle, or it can be bold, or it can be both. When you're looking for a way to go big, though, there's no better approach than hosting a customer appreciation week. Spotlight customers during this time by telling them how much you appreciate their business and offering deals and incentives to thank them for their patronage. You can even reach out to individual customers to create and showcase profiles of loyal customers.
Invest in Custom Thank You Cards
As a small business owner, you want to express gratitude in the sincerest way you can, but it's not necessarily practical to include a hand-written note in every order you receive. Custom thank you cards for business owners are a reasonable solution that give you the ability to thank customers personally without the time required to write a note by hand. Small business thank you cards can be personalized to address individual customers, and they can also benefit charities that customers care about. Customers will be glad to see a note addressed directly to them, and you'll appreciate the chance to demonstrate appreciation without an unreasonable time commitment.
Do customers really appreciate thank you cards?
If you're thinking about sending business thank you cards and wondering if customers will really appreciate the effort, the answer is yes. Customers love knowing that their purchase supports a small business.
How can I build my business with repeat customers?
The easiest way to gain repeat customers is to incentivize repeat purchases with discounts and deals — and this also demonstrates your appreciation!
When should I send cards to my customers?
It's always appropriate to send custom thank you cards of business when a customer has made a purchase, but you can also send cards during holidays or on birthdays, too.
What's the best way to show customer appreciation?
Every customer is different and will respond differently to your efforts. There is no one size fits all approach to connecting with your clientele, but sincerity is always the key to expressing genuine customer appreciation.
How can small businesses make a difference in their community?
There are so many opportunities for small businesses to make a positive impact in their community. Many businesses donate a portion of proceeds to charities that customers support.
Show Customers How Much You Care
When it comes to customer appreciation, your well of ideas may run dry after a simple "thank you." What more can you say to communicate how much you appreciate their order? What can you do to make that appreciation tangible? These ideas can help you gain a fresh perspective and effectively show your customers how much you care. Cards for Causes can help you streamline customer appreciation efforts and connect with your clientele.