Mar 31st 2022
Custom Real Estate Thank You Cards: Real Estate Marketing 2021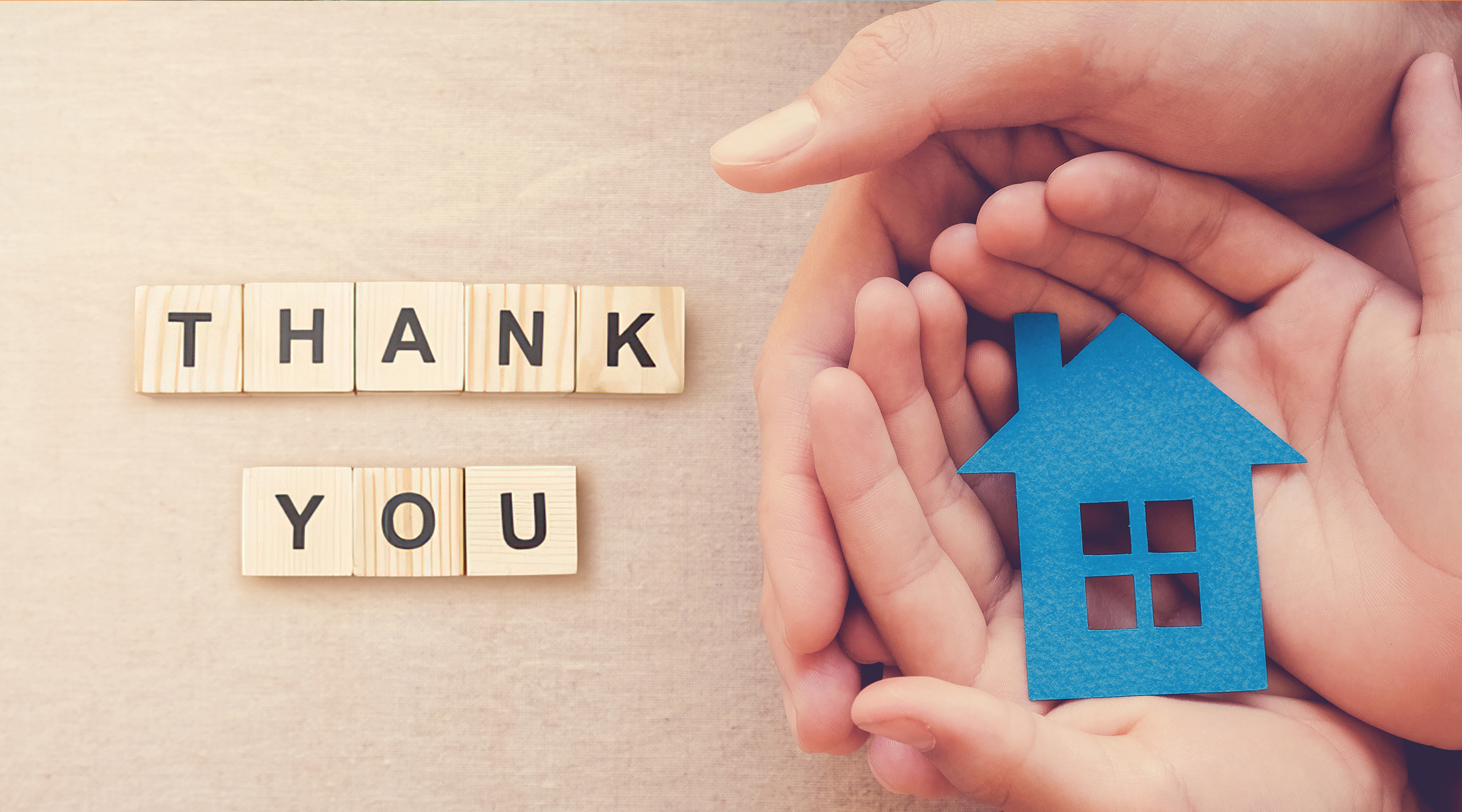 When it comes to marketing your business in an inexpensive and efficient way, you can't do much better than sending out cards. For those working in the market of property sales, custom real estate thank you cards can offer the perfect show of gratitude while also promoting your brand. If you're looking for the best designs to mail out to your clients, now is a great time to explore the options available. Check out these thank you notes from Cards for Causes and discover the ideal fit for your business.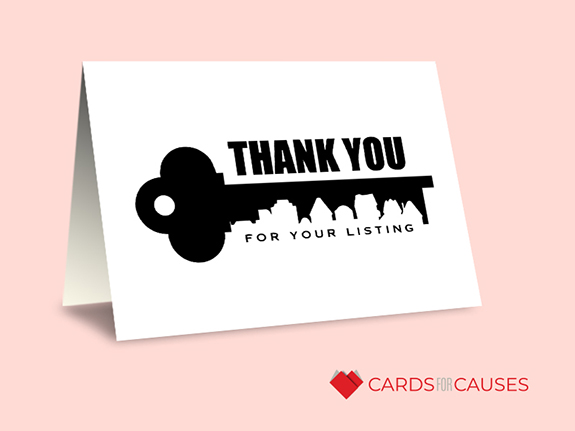 Shop - A Simple Word of Thanks
There are times when the point of sending out real estate thank you cards is very straightforward. You want to show gratitude to clients who used your services in order to buy or sell a home. Since this does not require a very elaborate design, you will discover that the best option is usually one that offers a timeless style. Having a design that works for all occasions is ideal because you can order the card in bulk and have them available to send whenever a new client lists with you.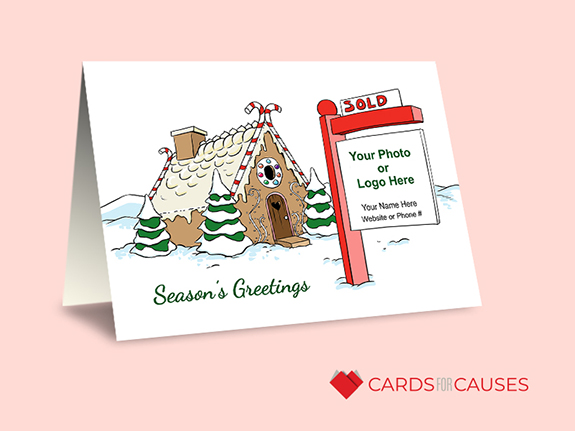 Shop - A Promotion for the Holidays
The holiday season is a perfect time of year to consider mailing cards out to your clients. While buying or selling a home is not always a service people need assistance with often, you will find that mailing cards around Christmas can help to keep your brand fresh in the minds of your clients. Not only is this useful in the event that the client needs to sell a home fast after the start of the new year, it is also a perfect way to get referrals.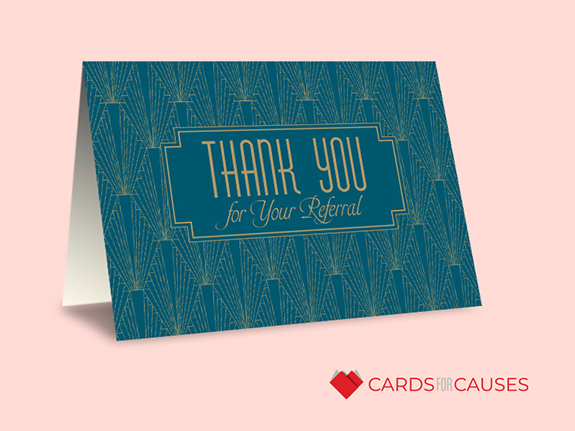 Shop - A Bit of Gratitude for a Referral
Referrals are how real estate agents tend to get a big chunk of their clients. When a customer you've served in the past is pleased enough with your services to refer you to a friend or family member, it can be very nice to go out of your way to show appreciation. Thank you cards for clients who have referred another client your way are a perfect way for you to tell your customers that their kind words mean the world to you and, hopefully, encourage additional referrals down the line.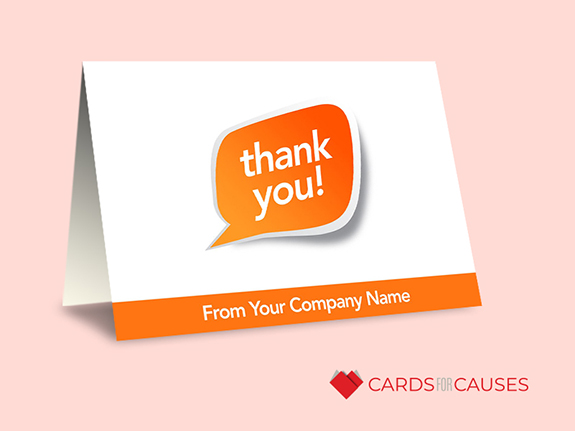 Shop - A Sweet and Silly Show of Appreciation
Not all notes sent to clients need to carry an air of seriousness. In fact, this might go against the overall image of your company. If you want to show thanks without being too sentimental, then a card with a lighter or humorous design is best. Keep the mood silly and fun with a card that expresses thanks without bogging down the reader in overly sappy verbiage. As long as the card reflects the tone you want for your brand, feel free to select whatever design appeals to your sensibilities.
How Can I Find the Perfect Thank You Cards?
Discovering the right custom real estate thank you cards is not a very complicated process. Give yourself time to explore the variety of design options available at Cards for Causes and find one you love. In no time, you'll be ready to send appreciation to all your loyal clients.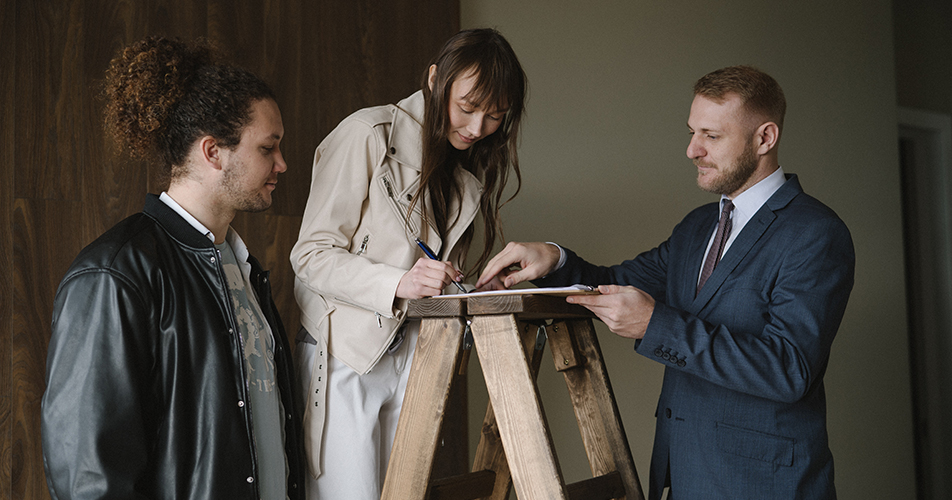 Do Businesses Still Send Cards to Clients?
Yes! It is still very common for modern businesses to send thank you cards to clients. Whether you want to show gratitude for a referral or promote your services around the holidays, cards can help you accomplish all your marketing goals.
What Should I Write in a Thank You Card?
Keep the message simple when writing notes to clients. You don't want to ramble on when a straightforward word of thanks will suffice. If you have more to say to clients you have a stronger bond with, you can feel free to write longer messages to these certain individuals.
Is Buying Thank You Notes in Bulk Sensible?
Buying in bulk is always a wise move when it comes to thank you cards. When you have a stack of blank notes ready to go whenever you require one, you don't have to go through the process of ordering new ones or running to the store. Plus, it saves you money in the long haul!
How Soon Should Thank You Cards Be Sent Out?
Try to get your cards in the mail as soon as you can. If you're falling behind, experts suggest mailing the cards out within two months of the transaction. For the holidays, it is best to send out cards between Thanksgiving and the first weeks of January.
Custom real estate thank you cards are a wonderful way to market your services and strengthen bonds with clients. Review your options at Cards for Causes to find the perfect design to express your gratitude to your loyal followers.