Mar 29th 2022
Expert Tips for Turning Your Business Event Virtual
The business meeting model is changing, and virtual events are a popular new way of broadening your client reach and getting the message out about your brand. A virtual meetup requires organization and innovation but offers advantages for companies who want a fresh way to develop partnerships in a fast-changing business landscape.
Even with virtual events, it is important to follow up with mailed bulk thank you cards to establish rapport with your colleagues and clients. Here are some other expert tips to make your event a success.
Choose a Relevant Topic
Capturing the interest of your audience is necessary for any online event. Time is valuable, so pick a topic that speaks to your attendees. A relevant topic focuses on the current needs of businesses or individuals and provides the steps to meet those needs. A well-designed and captivating presentation is appreciated by busy people who want useful information.
Determine Your Objectives
Online business events must be organized as thoroughly as in-person meetups. Do preliminary research to understand current market trends and how best to present your expertise to your audience. A large part of the work for a successful virtual business event is done beforehand. Knowing your objectives and being prepared allows you to relax and engage your audience during the event.
Pick a Platform
The right platform for your online event is essential. You and your audience need to be comfortable with the technology. Various videoconferencing tools work for businesses. Social media is another platform that works for live streaming. Learn how your users plan to participate in the event.
Some platforms don't match up well with mobile devices, and some high-tech presentations need platforms that accommodate sophisticated graphics. Work these technical details out ahead of time, so communications are properly synced.
Find Engaging Speakers
Choose great speakers who provide content with value. People who attend an event recall well-prepared and knowledgeable speakers. The point is to host an event that inspires future ones. Talented presenters make the difference for your event, and they leave a lasting impression about your business acumen.
Offer Unique Content
The presentation of your topic should be supported by unique content. You can inspire people to think differently and show them how your business will help them meet their goals. Consider how you like to receive information and develop instructive tools that meet the current needs of your business community.
Get the Timing Down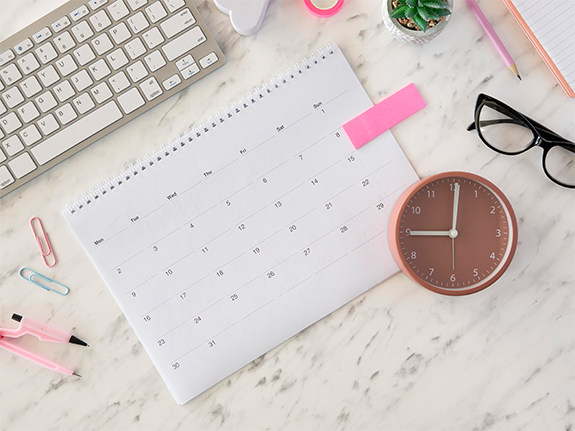 One key decision is to decide the length of your online event. Don't try to fit much too much into your schedule. You can host other meetups in the future. Plan your event at a good time of day. Late mornings or afternoons are the best times to engage people. Be sure to check your calendar, so your event does not intersect with other events that would limit your audience participation.
Hire An Events Specialist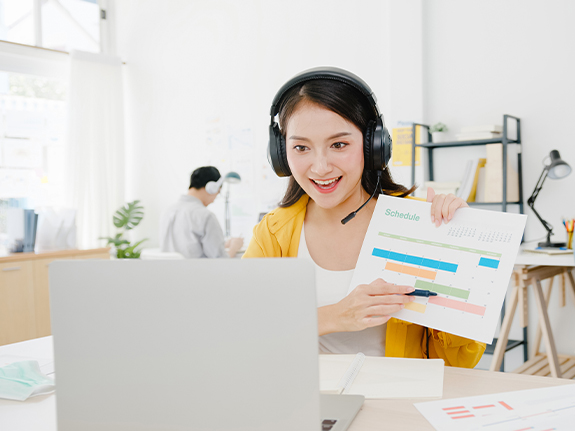 An events specialist helps you navigate the many important details of a virtual event. If you are pressed for time or need planning expertise, it is good to hire professional services. Specialists develop scripts and presentations and provide video assets to meet your specific needs. Additionally, they possess the marketing know-how to make your event stand out.
Expect Some Technical Glitches
Most virtual events have some minor technical issues at launch. It happens with the interconnection of numerous devices into one platform. The important part is not to lose valuable time to work out all the problems while people wait for the event to start. Try to anticipate and troubleshoot larger problems. Keep cool and keep moving along; people realize that technology-driven events often come with a few glitches.
Promote Social Interactions
Make your virtual event fun but not too informal. Promote social interactions that keep people interested and involved. Remember that all meetings reflect how you approach business. Connections are essential but provide reasonable professional standards for the event.
If you are planning a virtual happy hour or interactive team games, plan ahead so you can monitor the activities and keep the flow of communications on the right track.
Get the Word Out
Business events require a lot of communication and marketing to get people to attend. With virtual events, you can send email invites, but a nice touch is to send invitations by mail as a personal way of connecting with people. After the event, follow up with bulk thank you cards to show your investment in the partnership.
Are thank you cards necessary for business?
It is customary for people to use business thank you cards. A personal touch is appreciated over an informal email. Thank you cards help you build relationships. You can highlight details about a meeting that made an impression and give a thoughtful response to potential business partners and customers.
What to say in business thank you cards?
A short, friendly message is all you need for a proper thank you. A personalized card provides an opportunity to express your desire for a long-term business partnership. If you send bulk thank you cards, you can still speak to the specific interests of the people involved in your event.
What size are thank you cards for small business?
A 7 7/8 x 5 5/8 card gives you ample room to write a personal message. Look for thank you cards that fit the event's tone and match your audience's personality. There are plenty of choices for both casual and formal meetings.
Where can I make custom thank you cards?
Cards for Causes is your source for custom thank you cards. We make it easy to send cards that fit any business occasion or event. You avoid the hassle and cost of designing and printing your own cards. We donate 20% of every purchase to the charity of your choice.
How do you sign a business thank you note?
These are a few popular salutations that work well for business meeting thank you cards: best regards, sincerely, kind regards and respectfully. The level of formality depends on the type of meeting or event. If you know your attendees well, you can even close a thank you with your first name.