Nov 13th 2020
How do you write a Christmas card to a customer?
Customers may appreciate receiving Christmas, holiday or seasonal greeting cards in the mail. The cover design and message of custom Christmas cards and the message you write or choose to print inside may determine the recipients for which a card is best suited. Here are a few guidelines to select the perfect cards for customers of any business.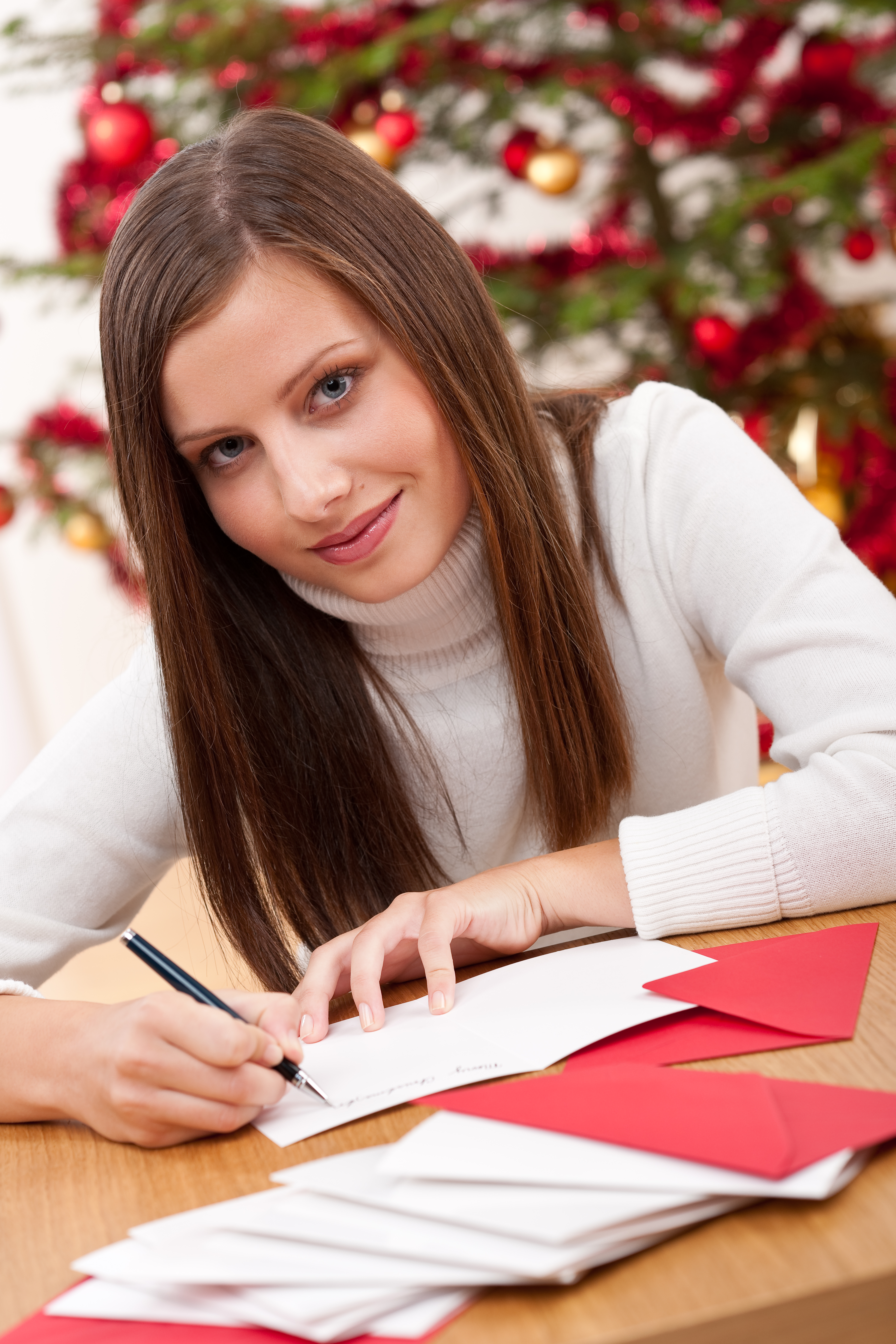 Select a Crowd-Pleasing Card Design
A business may prefer to send cards with a Merry Christmas message and a design related to this holiday or a more general design with a message and imagery relevant for recipients regardless of religious or cultural observances.
In addition to choosing a card with the right message, you should also consider the card graphic. Depending on the location of your business and customer base, you might be interested in sending Christmas cards with a local or regional theme.
Business owners may want to consider other ways to help cards sent to customers or other professional mailing lists stand out. Professional Christmas cards have designs that refer to the products or services a business provides, which can make these cards obvious choices for senders in relevant industries.
Customize the Message Inside
The message inside a card is also worthy of consideration. If you choose to write a custom message, it is important to factor in the cover message on a card. You may not want to repeat the same phrasing as a Merry Christmas card cover inside the card. At the same time, senders should avoid contradicting an inclusive cover design with an exclusive interior message.
Sentiments expressed inside holiday greeting cards typically include consideration and warm wishes for customers on behalf of a business owner and employees during the holiday season. An assortment of preset message templates are available for inspiration or to expedite the process of custom card design.
In addition to a custom message, senders can also add a logo, signatures and printed names to the inside of cards. Another way to increase the significance of each and every card you send is to select a 501(c)(3) tax-exempt organization that will receive a donation in the amount of 20% of the cost of a card order and add a charity line to cards.
Order Custom Christmas Cards
Ordering cards in bulk quantities of 25 or more can be an affordable way for business owners to reach out to customers around the holiday season. The personalized Christmas cards in these orders have identical covers, interiors and envelopes.
In some cases, it may be beneficial for a business owner or marketing professional to design more than one Christmas, holiday or season's greeting card. Customer relationship management software or other database tools can be used to segment mailing lists to make it possible for a business to send more customized or targeted correspondence.
How do I order custom greeting cards for customers?
Select a card design, customize the message inside and buy greeting cards for a business in quantities of 25 or more. Every card in an order is identical, which makes it important to choose cards that have a cover design and message suitable for every recipient on a mailing list.
What is the best message for a customer Christmas card?
Many greeting cards for the Christmas holiday pair Merry Christmas cover messages with relevant images or stylized designs. The interior message of a Christmas card should go beyond the wording of the cover message to express best wishes for the holiday season from the owner and employees of a business.
What are the most popular Christmas cards for customers?
Businesses can send traditional Christmas cards that have formal or funny designs. Companies with large, varied customer bases usually prefer to send cards that have "Happy Holidays" or "Season's Greetings" messages. These cards can be suitable for all recipients during the season that precedes the end of the calendar year.
Can I send general holiday or seasonal cards?
Many cards have Happy Holidays or Season's Greetings messages. Cards with these covers and corresponding custom messages are ideal for customers who observe any winter holiday. General holiday greeting cards are the best choice for a business seeking to broaden its customer base, while personal greeting cards can be holiday-specific.
What else can I include in a custom greeting card?
Customize the inside of every card in an order with your choice of a custom or preset message, logo, signature or sender line. You can also donate 20% of the cost of each order and include a charity line to promote the organization that you have chosen to card recipients.
Take some time to consider cover messages before customizing the inside of bulk Christmas cards. The message in a card should expand on the sentiment expressed on the cover. A selection of message templates are also available for custom Christmas cards suitable for any business.