Nov 3rd 2020
How To Save on Christmas Gifts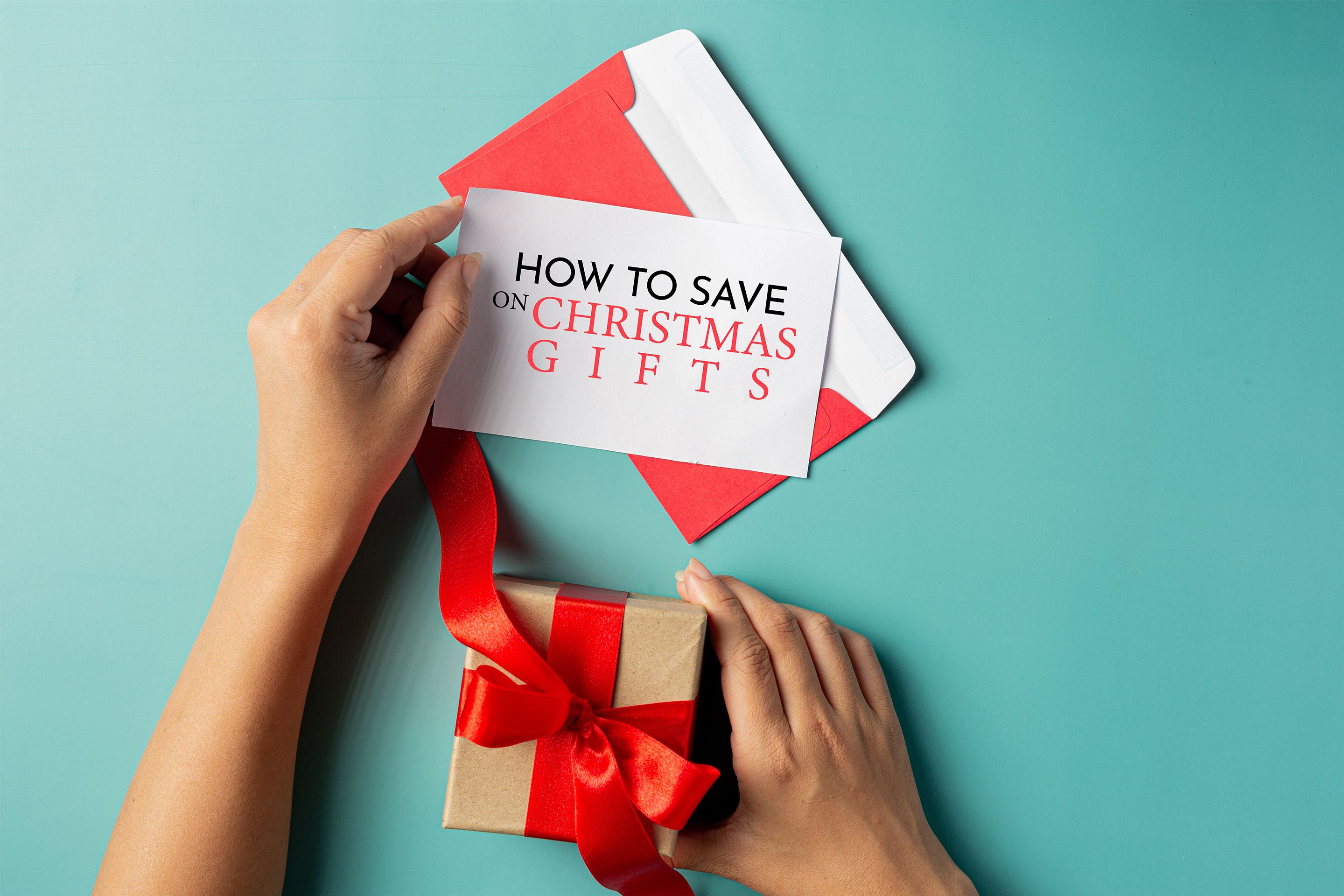 The holiday season is right around the corner and you may be starting to think about your Christmas shopping list. If saving money is a top concern, there are many ways to manage your finances while still sending warm season's greetings to family, friends and business associates. In addition to sticking to a budget, sending funny Christmas cards is a great way to save money on your holiday shopping.
Define Your Budget
Identifying your holiday spending budget is the first step to take before beginning to shop for gifts for loved ones. Be realistic about your finances and carefully choose the maximum dollar amount that you feel comfortable spending given your own personal financial situation. As you begin to shop, keep this number in mind while selecting and purchasing gifts, being careful not to overspend. You may wish to set an amount up-front that you plan to spend on each person on your list to help you stick to your budget.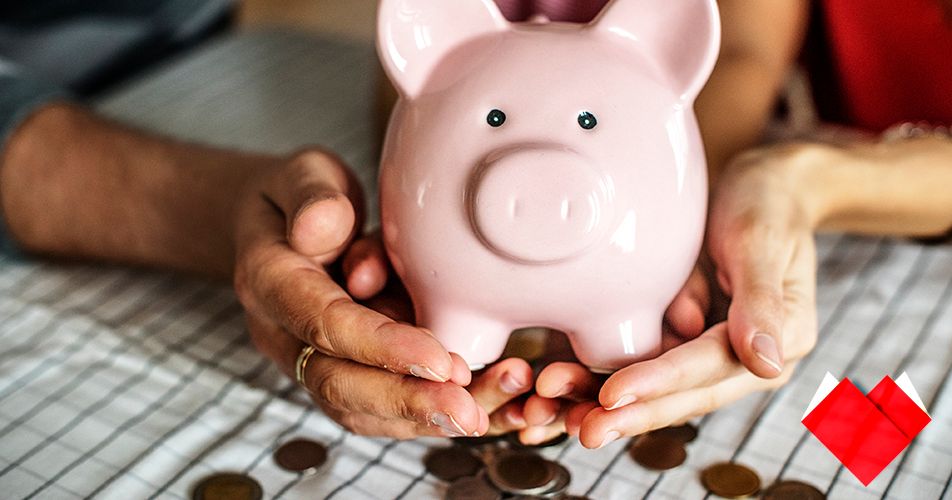 Send Custom Holiday Cards
Sending personalized greeting cards to your friends and family this year is an excellent option when you are looking to save money. With Cards For Causes, you can choose from a wide selection of holiday designs and styles and include a personalized message inside for your recipients. Custom Christmas cards are a great way to spread holiday cheer and warm wishes when you are on a budget.
Check out the product catalog of funny Christmas cards and other seasonal styles at Cards For Causes to find holiday greeting cards that are right for you. Personalized cards are a budget-friendly way to give lasting well-wishes to your loved ones and clients this holiday season.
The holiday season is associated with spending on gifts. According to a 2019 Gallup study, the average American adult expected to spend approximately $942 on presents. This amount exceeds the budget of many people. Fortunately, you can get great deals on gifts with these three money-saving tips or send funny Christmas cards to everyone on your gift or mailing list.
Start Saving and Shopping Early
Budget-oriented customers should plan ahead. Make a gift list with intended recipients' names and approximate dollar amounts for each person. The earlier you start saving, the more small amounts can add up.
It is also a good idea to shop early, even before the summer. The earliest holiday shoppers are actually the latest, meaning that retailers often try to entice customers with rock-bottom prices after the holidays.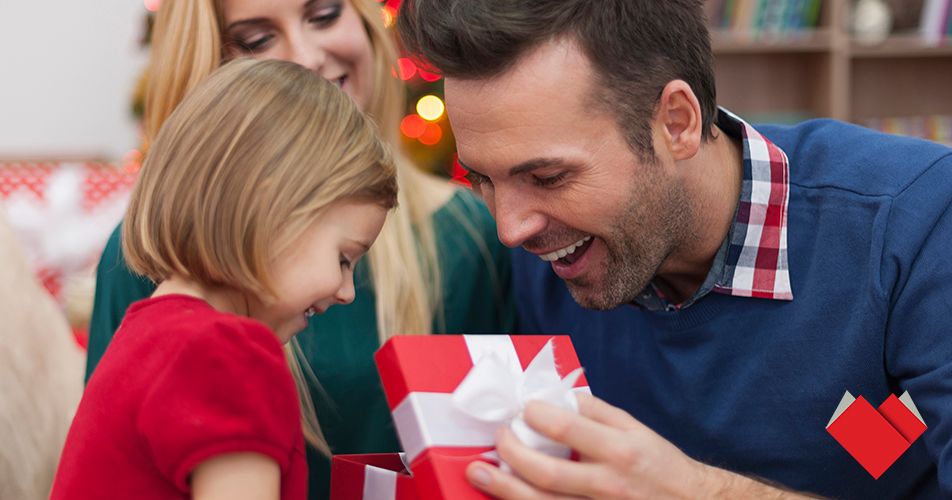 Look Out for Discounts and Special Offers
Retailers do sales throughout the year that you can shop and save presents for next Christmas. If you tend to buy from the same stores, join mailing lists and rewards or loyalty programs to stay apprised of sales and limited-availability offers.
Other ways to get discounts are a little less obvious. You might want to try using the chat box feature on a retail website to ask customer service representatives about special discounts. It may also be possible to save a significant amount of money on large purchases by shopping online through a cashback service or simply setting up notifications about price changes with search engine shopping tools.
Exchanges and Group-Funded Gifts
Big families or other large groups can make celebrating Christmas more affordably by planning a gift exchange or Secret Santa program. Family members, friends or coworkers are each assigned another group member for whom to purchase a gift. No one should feel the need to stretch themselves thin buying presents for everyone. Another approach might involve pooling funds to put toward the purchase of more expensive gifts.
Sending out personalized Christmas cards can be the most affordable way to share holiday cheer with everyone on a gift or mailing list. Customize the design and message of a card and choose a charity to receive 20% of the order cost.
Where is the best place to get customized Christmas cards?
Cards For Causes is an online retailer of customized greeting cards for any holiday or occasion. In addition to an excellent selection of card designs, Cards For Causes donates 20% of the purchase costs to a charity of the purchaser's choosing, making this a great way to get the cards you need while also supporting important causes at the same time. Check out our product catalog to learn more about our product offerings.
What should I write inside my holiday cards?
Customized messages are a personal choice for many people. When sending cards to loved ones, you may have specific updates or thoughts for family and friends that you would like to share. If you are creating cards for business associates and clients, your goal may be to maintain and strengthen relationships and express gratitude for business opportunities. If you are stuck deciding on a message, we have standard greetings to choose from that you may prefer to use instead.
What styles of funny Christmas cards are available?
Cards For Causes offers numerous styles of Christmas greeting cards, including humorous cards. Check out our product catalog for the latest offerings and to find your favorite design. In addition to funny cards, we also offer styles ranging from serious to light-hearted that are appropriate for business or personal use.
How do I order cards for Christmas?
The ordering process is quick and easy at Cards For Causes. Simply select your card design, add your message inside (either write a customized verse or choose from standard greetings) and select the charity that you wish to receive a donation amounting to 20% of the purchase cost. Once submitted, your order will be processed and cards will be sent to you with coordinating envelopes.
Which charities do purchases from Cards For Causes support?
A portion of every purchase from Cards For Causes supports a charity of the purchaser's choosing. Charity selections are diverse and can cover areas including disease research, children's causes, animal welfare, human services and more. If the charity you wish to support is not already listed, you can request that the charity is added. Eligible charities are those that are classified as 501c3 tax exempt organizations by the US IRS.
Are bulk funny Christmas cards a good value?
Ordering a greeting card design suitable for everyone on a gift or mailing list is cost-effective. The price of each card goes down as the number of cards in an order goes up. Funny cards can encourage recipients to think of senders during the holidays and into the new year.
Should I pair presents with greeting cards?
Christmas or holiday cards can be the perfect pairing for gifts. While personal presents often feature "To" and "From" tags and customer orders tend to have shipping information, including a greeting card or sending cards separately provides a personal touch, especially when senders take the time to personalize card designs.
Can I send Christmas cards instead of gifts?
Whether you are trying to keep costs low around the holidays or do not know recipients well enough to give gifts guaranteed to please, custom cards can be a budget-friendly choice likely to please. You may prefer to send Christmas, holiday or seasonal greetings to a gift or mailing list.
What is the best card for everyone on a mailing list?
Cards that reflect your identity and values as an individual or business can be good choices for many recipients. If you are sending professional cards, keep in mind that some customers may celebrate other holidays during wintertime. Recipients tend to see happy holidays or seasonal cards as being more universal.
How do I give to charity with holiday cards and gifts?
A custom card order can be one of the easiest ways to donate to charity during the holidays. Design cards with an option for charity lines and specify a not-for-profit organization to receive 20% of the order price. Gift givers can also make additional charitable contributions on behalf of recipients.
Whether you decide to send formal or funny Christmas cards to the people on business or personal gifting or mailing lists, custom cards for charity can make a positive impression on recipients. Select the right card design to send or pack with orders to add a special, personalized touch to seasonal correspondence.