Oct 9th 2019
Our Top 10 Best Greeting Cards for All Occasions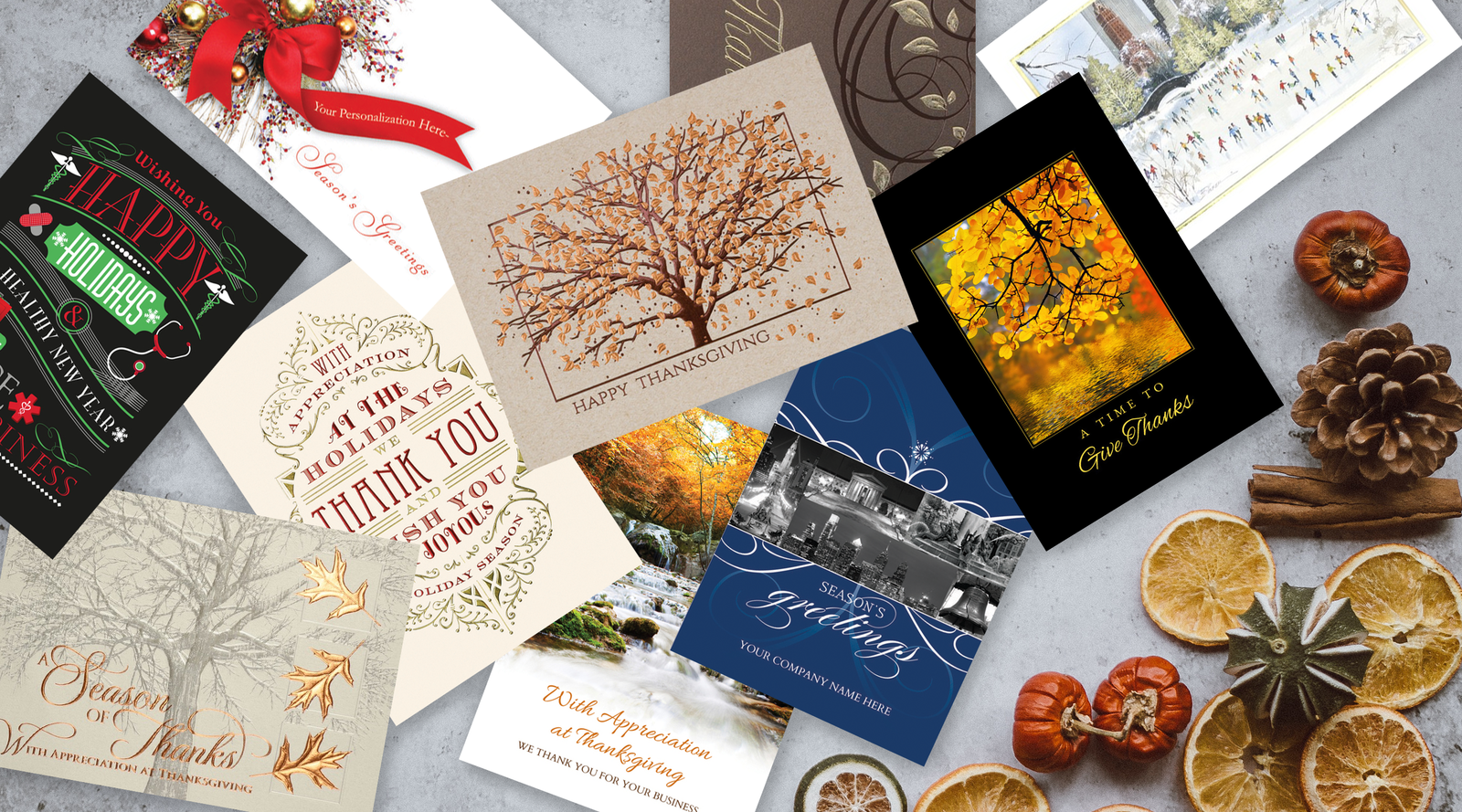 No Matter The Occasion, Cards For Causes Has The Custom Greeting Card You Need
Christmas, Thanksgiving, or any other festive time of the year, Cards for Causes provides the cards you need to send your appreciation to family and friends or business associates and employees. Easy to order, and as many as you need for a low price. Never forget, a percentage of your cost goes to the charity of your choice. You even have the option of listing that charity in the card!
Custom greeting cards, personalized with your message appropriate for your business, family, or group. Let those people important to your business and your life know you're thinking of them this holiday season.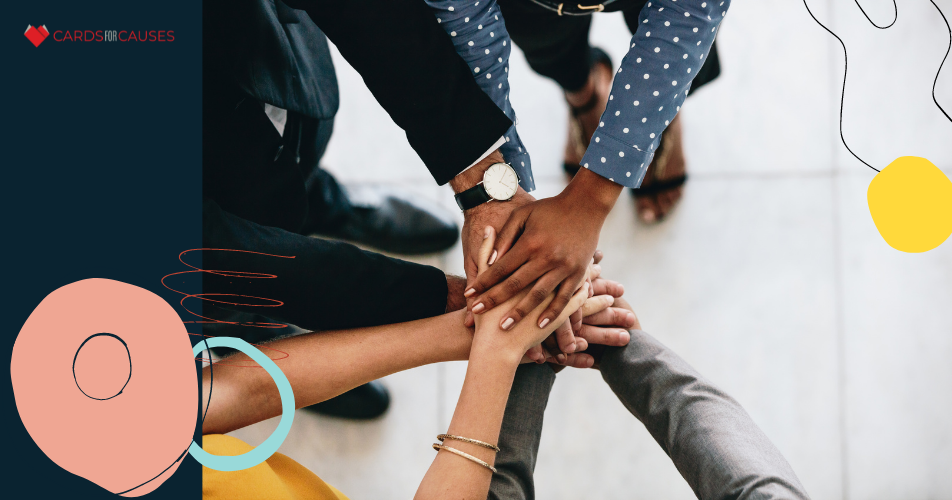 Shop - Appreciation Typography Christmas Card
1. A business appreciation holiday greeting card, red foil font and gold foil flourishes give a classic traditional look to a card that can give holiday thanks to businesses, suppliers, or clients.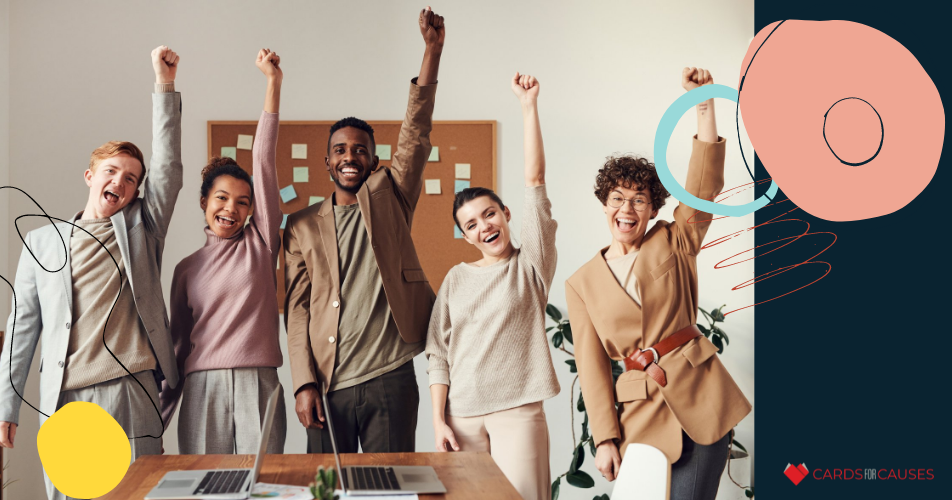 Shop - Copper Tree Thanksgiving Card
2. Gold foil leaves over a brown foil tree give autumn beauty to complement the joy of Thanksgiving on this custom greeting card.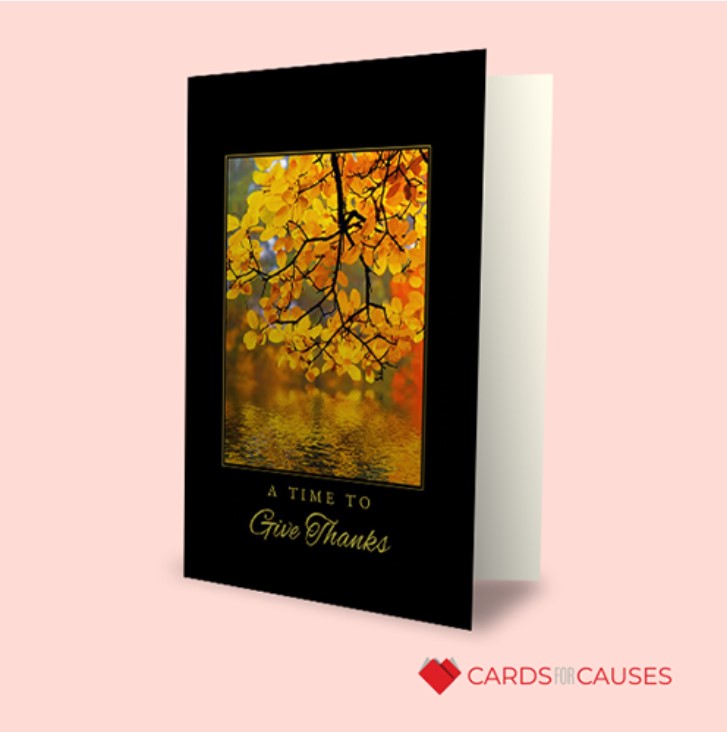 Shop - Autumn Thanks Thanksgiving Card
3. Give thanks with this warm autumn picture over water. Remember those without whom your business could not be successful.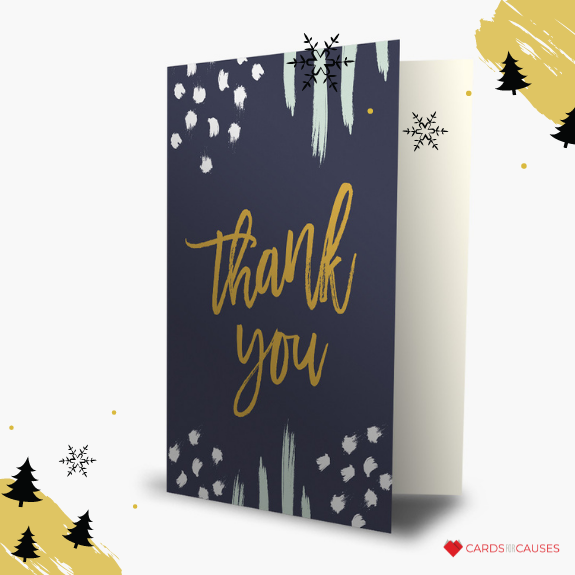 Shop - Thanksgiving Luster Card
4. A dark swirled mocha colored custom greeting card sets off the gold foil leaves for a tasteful Happy Thanksgiving wish.
Shop - Appreciation Waterfall Thanksgiving Card
5. Appreciation and gratitude makes for the perfect Thanksgiving greeting cards, and this scenic waterfall, highlighted by gold crowned trees, creates the perfect autumn image to go with the sentiment.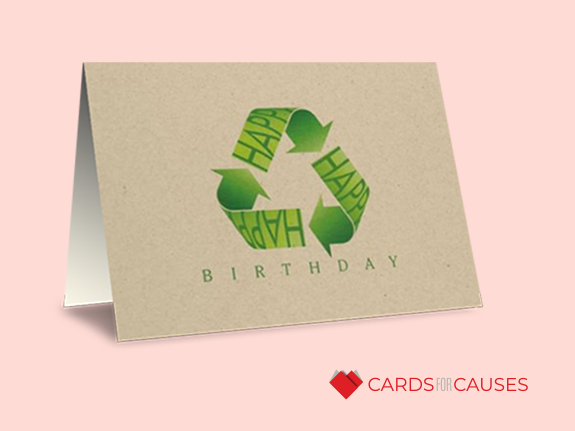 Shop - New York Winter Christmas Card
6. Custom Christmas cards need not say Christmas to refer to it, as this colorful painting of ice skaters in snow covered Central Park, New York City shows.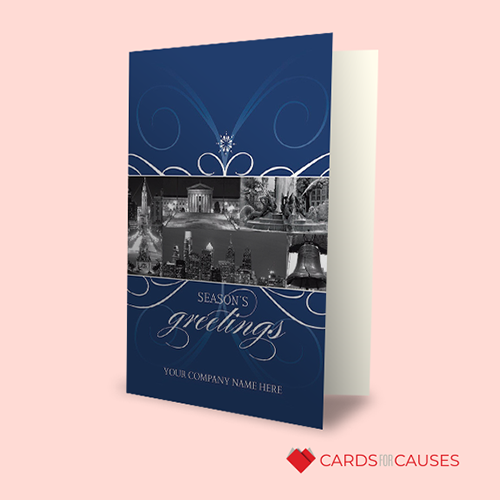 Shop - City Of Philadelphia Florish Christmas Card
7. Season's Greetings with these Philadelphia landmarks, against a deep blue background and accented with light blue and white flourishes. One of many city landmarks themed custom Christmas cards offered.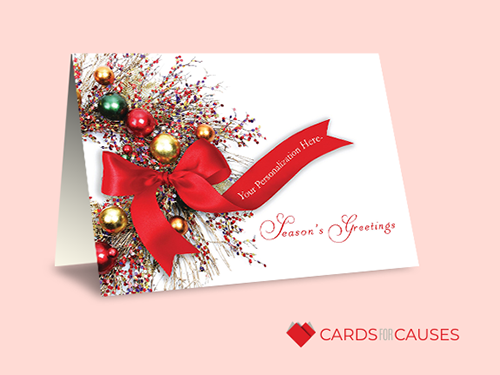 Shop - Season's Greetings Wreath Christmas Card
8. Personalize this Season's Greetings card right on the red ribbon of this vibrant, colorful wreath on the cover.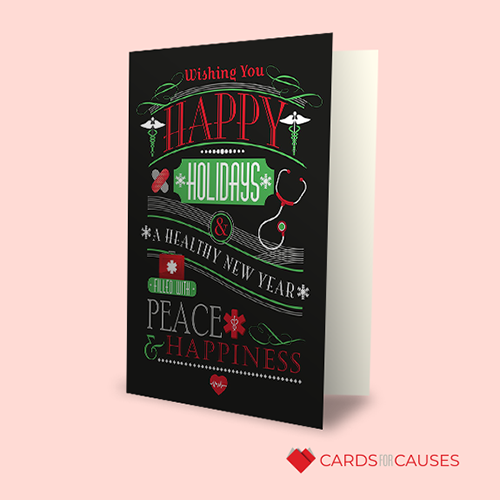 Shop - Season'sHealthy New Year Christmas Card
9. The perfect card for your medical practice or medical supply business. Send a wish for Happy Holidays and a healthy New Year with stethoscope and bandaid icons on this red and green on black card.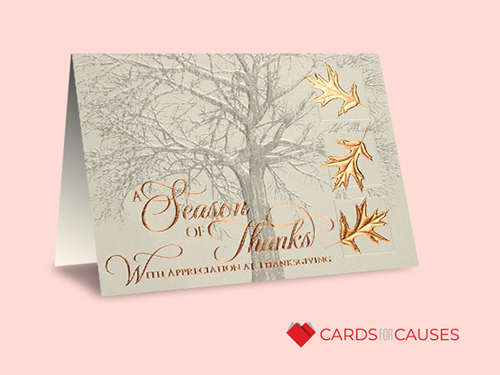 Shop - Copper Leaves of Thanks Thanksgiving Card
10. Soft grey snowy image of a tree accented with metallic foil leaves bring a serene message of Thanks in this Thanksgiving appreciation card.
Browse our selection of greeting cards to find the right card for your occasion.
Greeting cards are a great way to spread joy and share your appreciation with the people in your life at any time of year. Whether you are searching for the best custom Christmas cards, Thanksgiving greeting cards, or a card for a different occasion entirely, A Cards for Causes carries many different styles of cards for every season. Shop our selection of custom greeting cards and put your unique twist on it by personalizing whichever card you choose. Easily include one of our preset verses or craft a message of your own. Once you are happy with the finished product, spread the holiday cheer even more by choosing a charity of your choice to support with your purchase.