Nov 3rd 2020
Should we keep up the tradition of sending Christmas cards?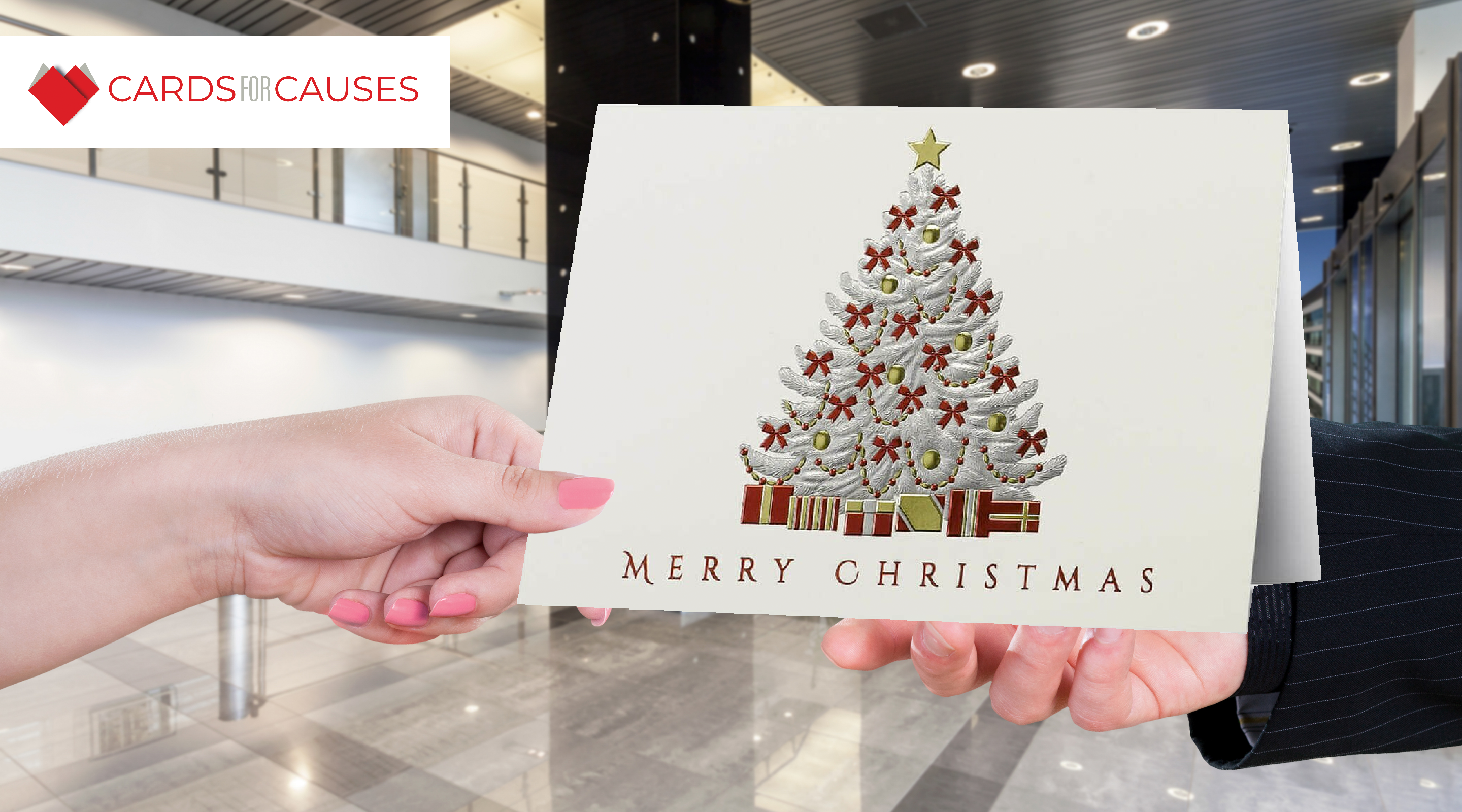 When the holiday season approaches, business owners are always looking for clever ways to touch base with their clients before the year ends. From holding special sales to promoting a specific charity, there are plenty of excellent tactics to consider. One surefire method that has been employed for years is sending out holiday cards. Thanksgiving cards for business can be a wonderful way to engage with your loyal customers one final time this year. Refer to this guide and learn more about the ins and outs of sending out cards this Christmas.
Basic Points
According to tradition, you should not begin sending out your business holiday cards early than Thanksgiving. Once November has started to come to a close, you can feel free to jump into the task right away. Additionally, the cards should be in the mail no later than December 31st. Receiving a holiday card at the end of January doesn't have the same impact. The cards do not have to be too complicated, either. Some business owners send a card with a simple and thoughtful message to wish the client well.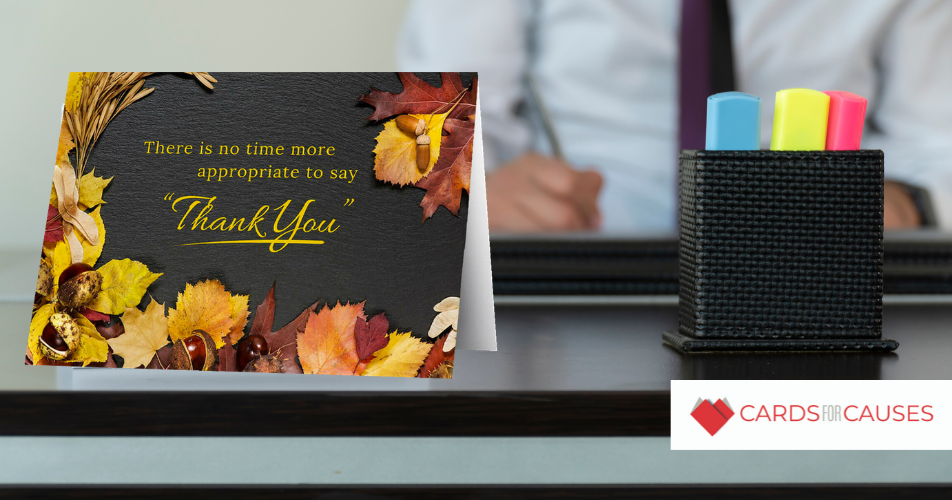 If you feel so inclined, you can use your business cards as a way of updating your clients on how the year's end has treated your business. Clients like to know when a business they support is facing the next year with a sense of excitement. Keep the message short, but work up enough exhilaration with your words to keep your name in the minds of your customers as the year comes to a close.
Design Thoughts
The look of the holiday cards you send out will also play a big part in the process. Whether you opt for a sweet design that invokes the spirit of the season or something a bit more comical and silly in nature, there are countless styles available or you to peruse. Give yourself time to think about an image that best reflects your brand and your audience. To save time and money, look through the different templates available at Cards for Causes. By ordering your cards in bulk, you can send out more messages without breaking the bank.
Is It Easy To Order Holiday Cards?
Yes! All you have to do is explore what Cards for Causes has to offer. Select a design that speaks to your company culture, order the amount you require, and put yourself in the perfect position to complete this holiday task whenever the spirit strikes.
What Should a Christmas Card Say?
With business Christmas cards, you don't need to go too in-depth with your words. In most cases, a business can get by with writing a nice and thoughtful message of good cheer. Don't think too long on this part of the process, go with what feels best.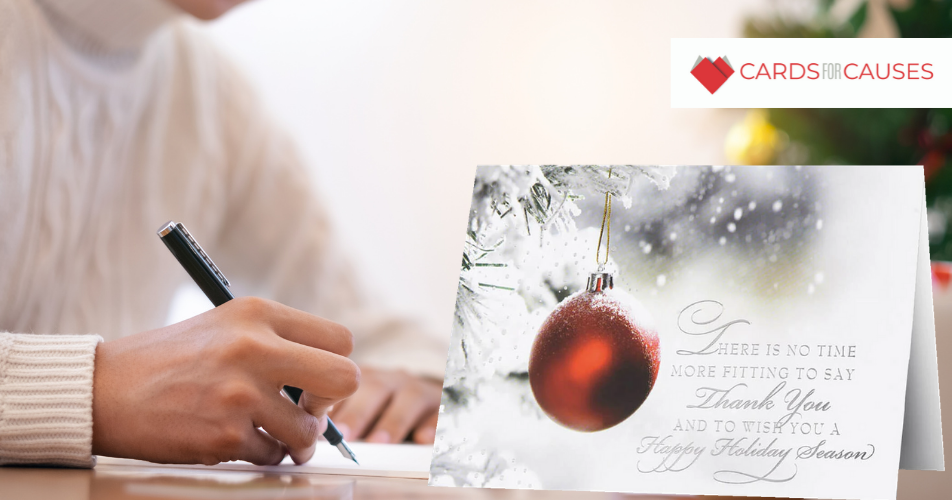 Do Businesses Still Send Out Holiday Cards?
It is still quite common for businesses of all sizes to send Thanksgiving cards for business to clients around the holidays. While customers don't expect to get cards from businesses, the gesture can be received in a positive way and work to the advantage of your brand in the long run.
Do Holiday Cards Need To Be Religious?
Though some people put a strong emphasis on the religious side of the holiday season, it is just as common to take a secular approach to the celebration. If your brand is strongly tied to the thoughts or images of a particular religion, then you may wish to go this route when picking out your own designs. Do what makes the most sense for your company's identity.
Can I Order Christmas Cards in Bulk?
You definitely can order your cards in bulk. In fact, this is a very common approach for most businesses. You'll be able to save money and ensure you have enough blank cards to cover your many loyal customers.
The decision to send out Thanksgiving cards for business purposes around the holiday season can be a great option to go with. Take a look at the options available to you at Cards for Causes and discover the perfect way to wish your clients well.