Mar 22nd 2022
Show Your Customers You Care With These Thank You Card Designs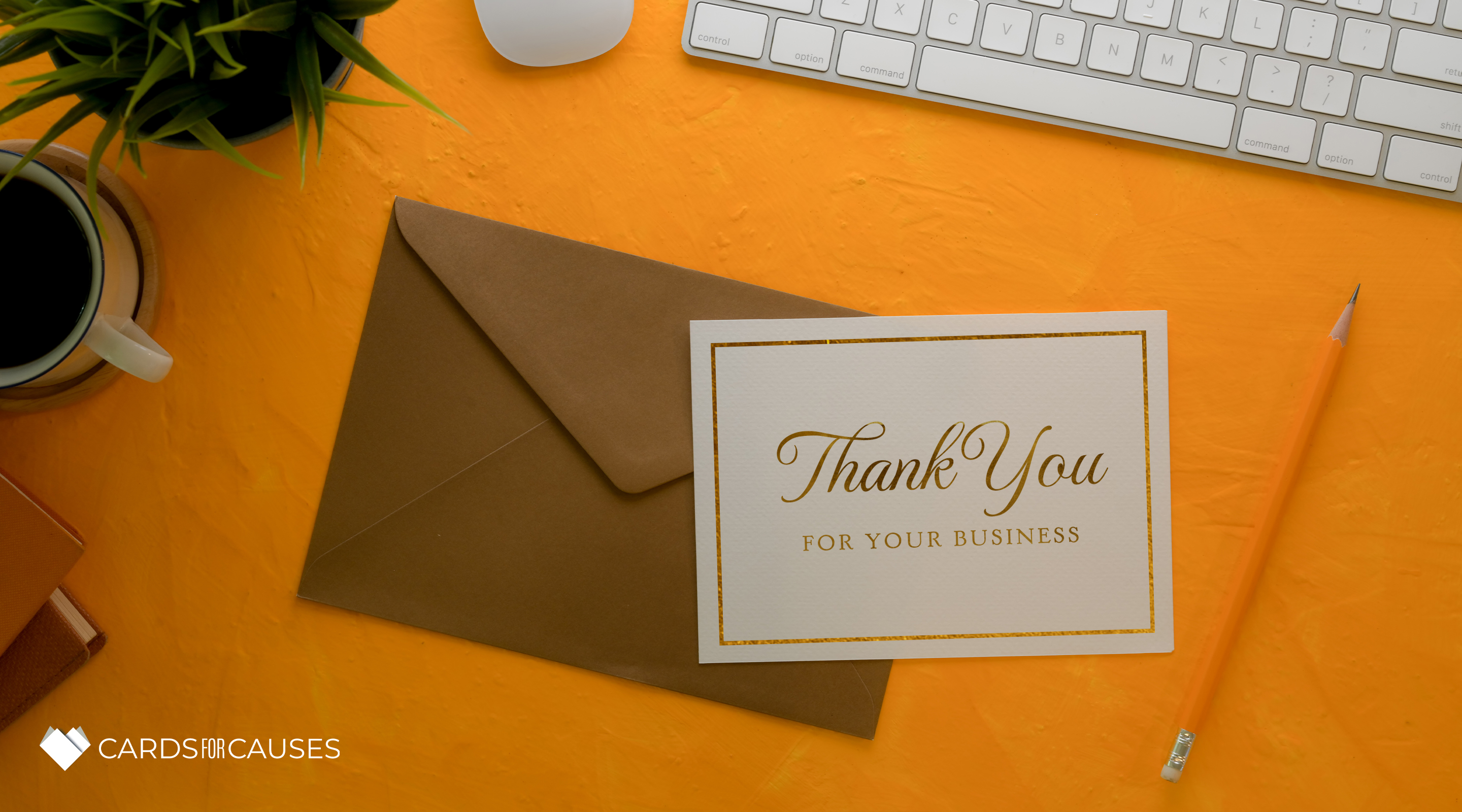 In the current day and age, business owners are constantly fighting for the attention of potential customers. The internet has made it easier than ever before for consumers to shop around for goods and services without having to leave their homes. While this is great for customers, it means that business owners need to work twice as hard in order to keep their brands fresh in the minds of potential clients. What's more, ensuring that these customers come back time and time again for more purchases can be a real challenge.
If you want to see improved relationships with your customers and guarantee that new clients come back again, consider sending a card. Whether you want to say thanks to a customer who is new to your brand or find a thank you card for business referral, there are several excellent design ideas to think about.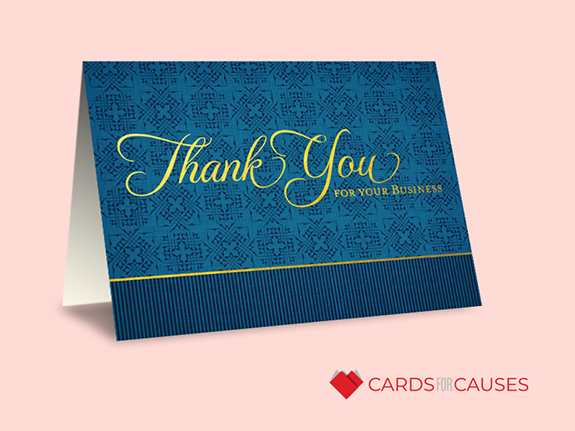 Perhaps the most important way to go about finding the right card designs for your thank-you notes is by considering the messaging and tone of your brand. If you're the type of business that likes to showcase an elegant and effortless aesthetic, then it makes sense to select a card design that accurately captures the same energy. This card has a sophisticated edge in its design, capturing a deco style that works perfectly for both established and contemporary businesses looking to show their client bases a bit of extra attention and appreciation.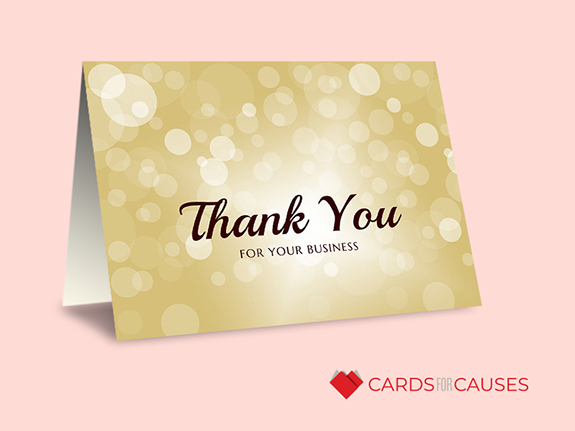 A card does not need to be flashy or showy in order for it to get a message across to customers. In fact, there are plenty of businesses where it makes more sense to send a card with a simple design. When you want to be direct with both your message and your vibe, then you want to look for business thank you cards with a similar aesthetic. As long as the card feels like it is in tone with the branding of your business, you've found a perfect fit for your needs.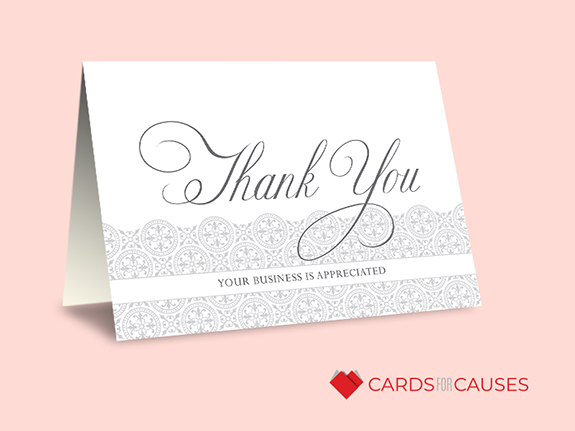 There are plenty of businesses that like to give off a laid-back energy. Of course, this really isn't the best branding for all companies. Very few people would trust a doctor or lawyer who came to a meeting with an ambivalent attitude toward everything. If you run a business that centers itself around formality, then you want to make sure you find business cards that capture this exact aesthetic. This card allows you the flexibility of embodying a dignified air while still giving the note a personal feel.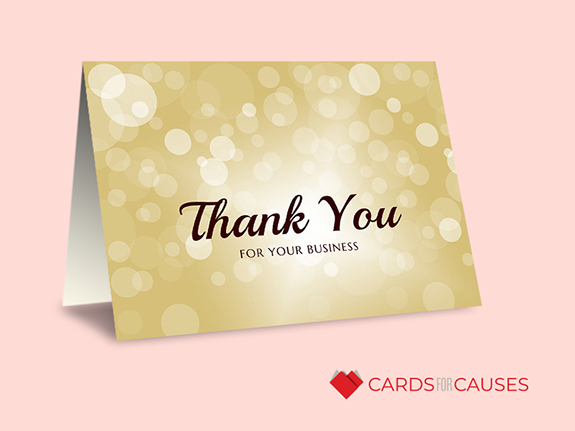 Your customers are responsible for your success. Whether the client is brand new or is someone who has been with your company from the very beginning, you want to show the same level of care and attention to each person who patronizes your establishment. When it comes time to selecting thank you cards for business customers, consider a design that captures the idea that your clients are royalty. The regal aesthetic of this card is sure to make both your dedicated clients and newfound customers feel like kings and queens.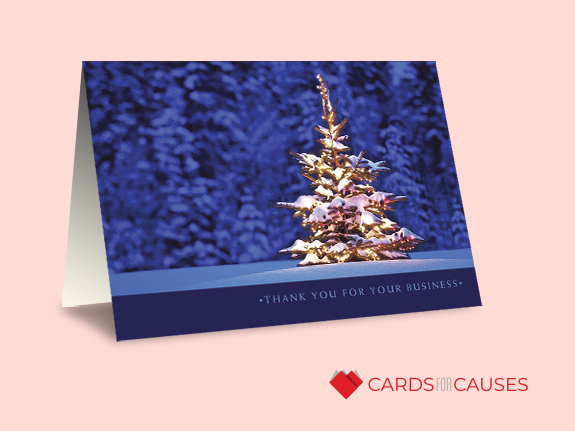 Though it often can be a lot of work to cater to the needs of your customers while balancing all of the other demands of your business, you can't make it seem like these individuals are ever a burden to you. This means that you want to make it seem as if all of the hard work and sacrifice is effortless, even though you know this isn't the case. Find the perfect way to capture this sentiment by opting for a card that has a sophisticated and effortless design.
Where Can I Buy the Best Thank You Card for Business Referral?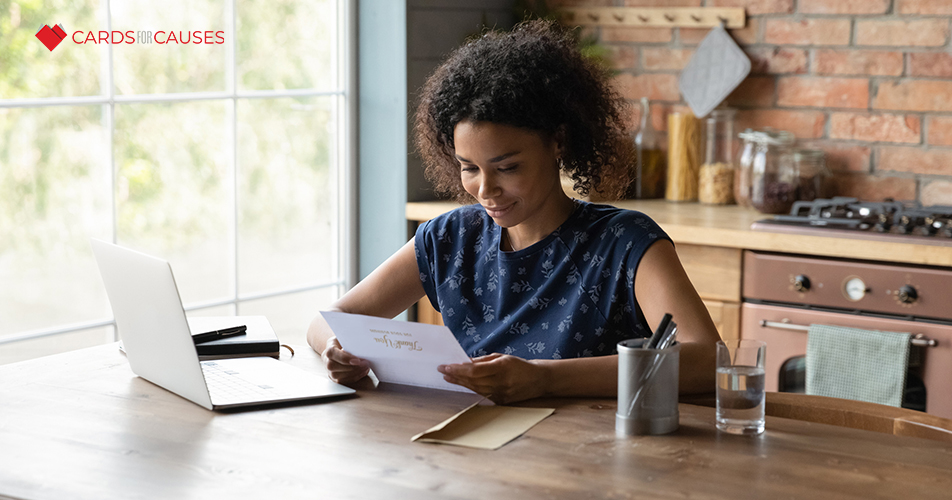 Selecting the right design for your thank you card for business referral purposes is all about exploring your options. Look over what Cards for Causes has to offer and discover the right fit for the look and feel of your brand.
How Do I Write a Message in a Thank You Card?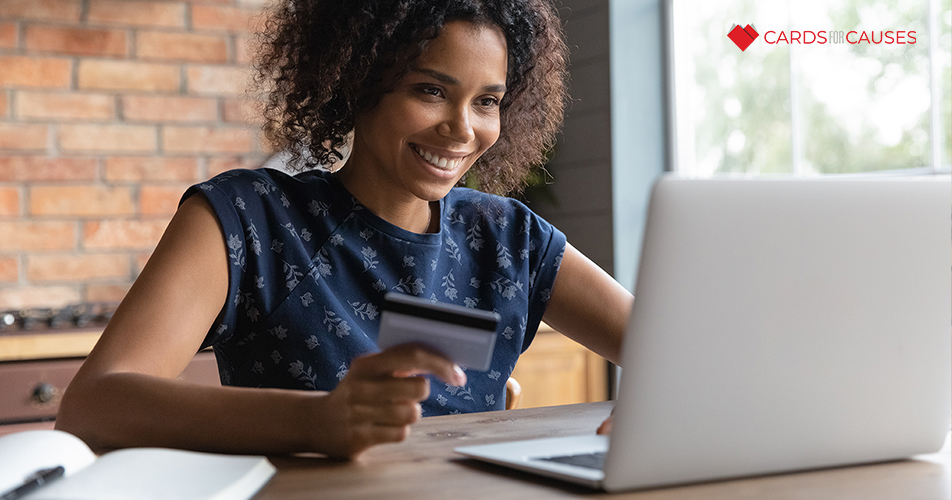 Speaking in a direct and honest way is often the best when it comes time to writing the message for your cards. It is also important to keep the message short, so make cuts if you find that you are starting to ramble.
Should My Business Send Out Holiday Cards?
When the holiday season rolls around, sending cards to customers is one of the most practical decisions a business owner can make. This is a form of free advertising that you cannot beat, so be sure to consider the idea.
When Is It Too Late for Thank You Cards?
While it is never "too late" to say thanks, it is customary to get thank-you notes in the mail as soon as you can. However, tradition dictates that you have about a year to get the cards out before it feels like an afterthought to the one receiving the message.
How Soon Can I Send Out a Thank You Card?
You can literally send thank-you cards out immediately. In fact, some business owners have a system where new customers are mailed a card within a day or so of their first purchases. A fantastic option for those who want to impress.
Finding the perfect design for your thank you card for business referral purposes is all about looking at your options. Review what Cards for Causes has to offer and see how you can wow your audience in no time.