Oct 14th 2021
Simple Guide to Sending Wedding Thank You Cards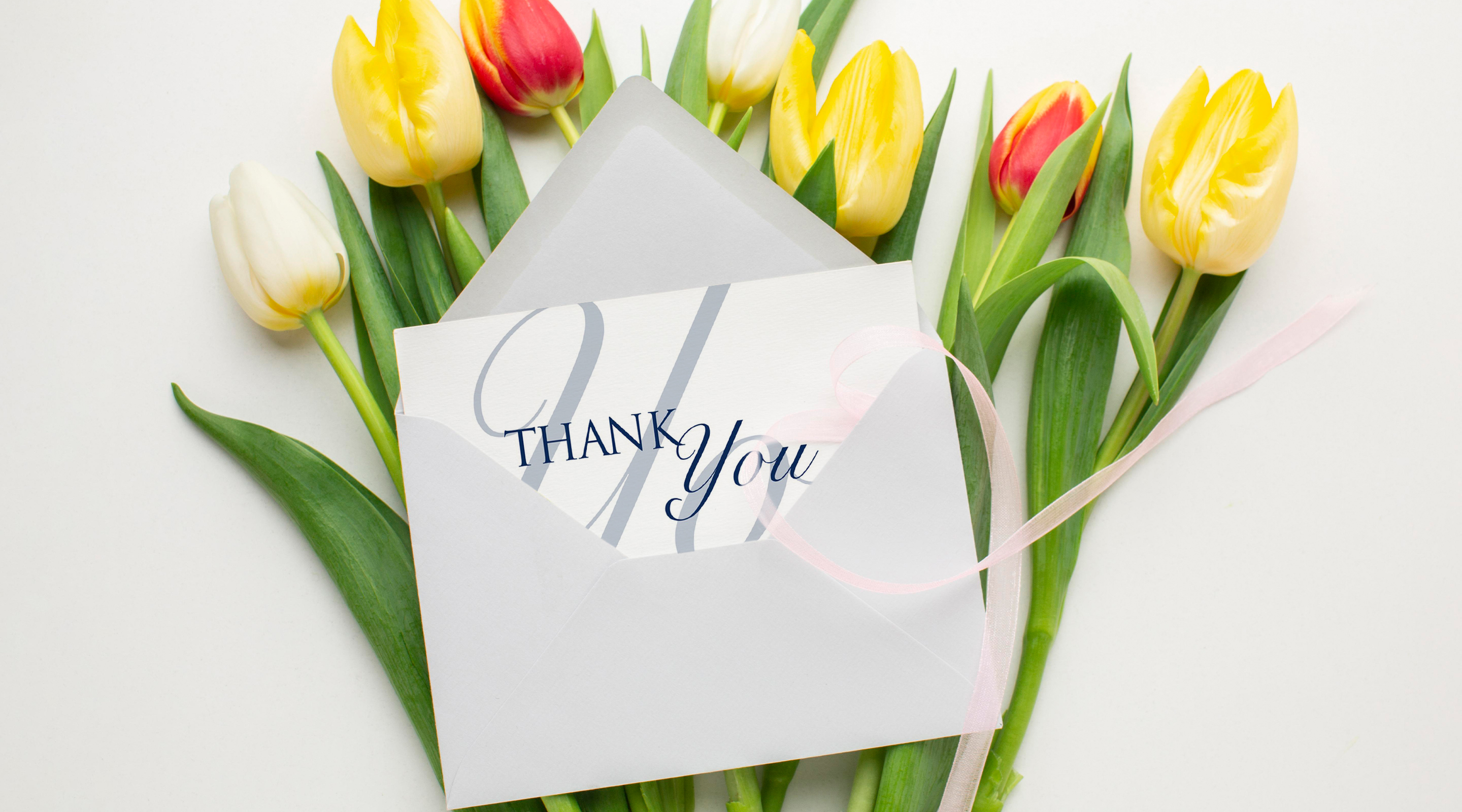 After the excitement of your wedding has come to a halt and you've entered into the joys of married life, it is important to dedicate time to properly thank those who were involved in your big day. The family and friends who attended your wedding helped to make the event the special celebration it was, so you absolutely want to thank them in a fitting way. One of the easiest and most effective methods of expressing gratitude is with wedding thank you cards.
Though it is considered customary to send out thank you notes after a wedding, you might have a number of questions about how to properly go about this task. Take a look at this guide and create a plan that helps you accomplish your goals.
Understanding the Timeline
The key to seeing success with sending out cards is creating a timeline. First, understand when you need to get the messages in the mail. According to experts in the wedding industry, it is customary to mail out cards anywhere from the day after the event to roughly three months after. The key is to get this task completed as early as possible. In fact, some couples will start filling out the cards on the ride to the honeymoon as a way of saving time. Before you can do this, however, you want to consider your options.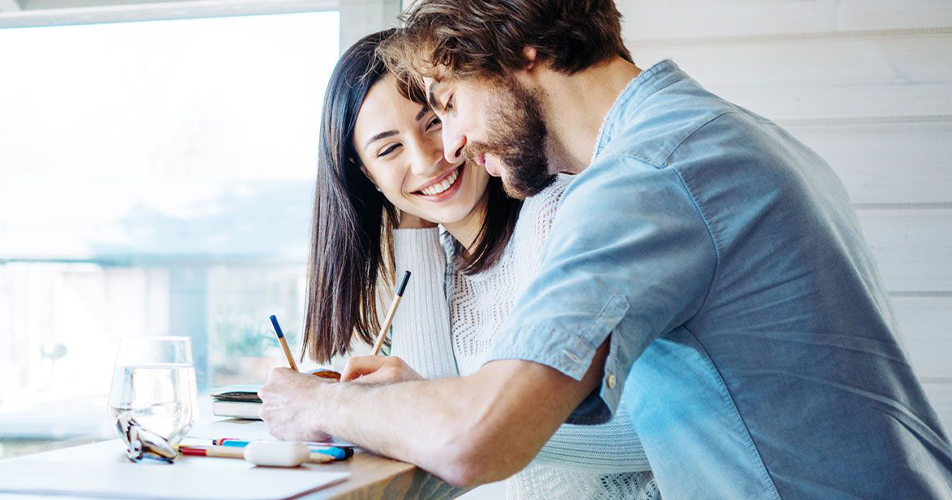 Picking the Card
Since weddings tend to have extensive lists of guests, it makes sense to order bulk thank you cards. Ordering the cards in bulk means you will definitely have enough to cover everyone who attended your event. The biggest decision you will need to make is what kind of design to select. For some couples, an image that is simple and elegant is the perfect way to go. Other couples might have sillier personalities and opt for cards with funny or humorous messages. The trick is to find a card design that perfectly complements your own dispositions.
Finding the Right Words
After you have found the right design for your custom thank you cards, it is time to come up with a message. If you're writing out a lot of cards, then you might find yourself struggling to find the right words. The best way to approach this task is to speak from the heart. If you find that you have more to say to some guests than others, there is nothing wrong with writing long messages in some and shorter messages in others. As long as the message is in your voice, the rest will fall into place.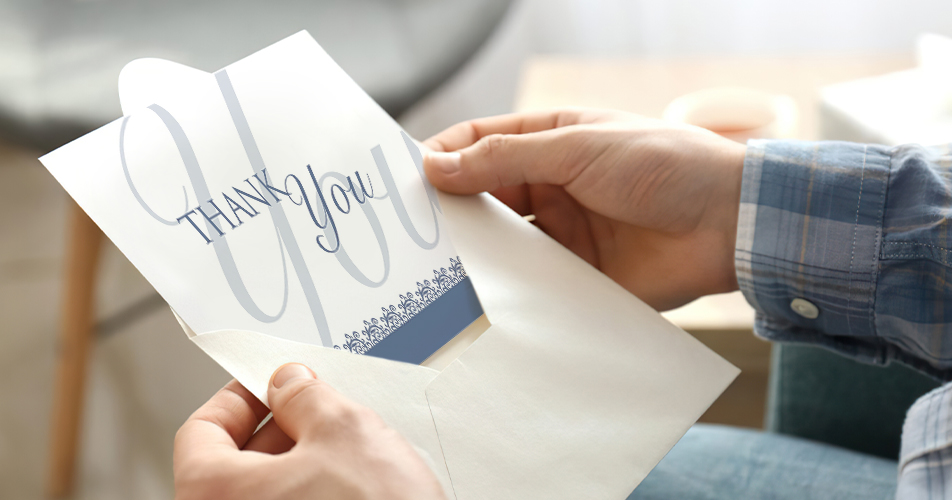 Where Can I Find Wedding Thank You Cards?
If you're searching for the perfect wedding thank you cards, be sure to check out Cards for Causes. Explore the variety of designs available or create your own for a personalized experience that delivers the right message.
Can I Send Thank You Cards Before the Wedding?
Some couples send thank you notes out before the wedding, but this is not commonplace. In order for this to work, you need to time it so that the cards arrive after the event. This means don't send the cards earlier than the day before the event.
Do I Send Thank You Cards To All Guests?
Yes, it is customary to send thank you cards to all guests who attended your wedding. While you can cut the list and only focus on sending cards to people who gave you a gift, you should always show equal appreciation to those who celebrated your big day with you.
Can I Send Thank You Cards Later Than Three Months After the Wedding?
You can definitely send thank you cards out late. While custom suggests you shouldn't send messages later than three months after the wedding itself, the adage "better late than never" will prove true in this scenario.
Is There Message Etiquette for Wedding Thank You Notes?
The general etiquette surrounding messages for thank you notes is to avoid being basic in your approach. Saying "thanks for coming to the wedding" might seem like enough, but it lacks a personal edge. Workshop a few ideas with your partner to find what works best.
The process of sending out wedding thank you cards is not as complicated as many fear. As long as you create a timeline and stick to it, you will be able to show the people you care about how much they mean to you.