Nov 9th 2020
The Best Business Holiday Card Messages
If you aren't already sending business Christmas cards to the people who keep your business up and running year-round, then you're missing out on an effective, genuine way to show your employees, customers, and colleagues you appreciate them and help grow a relationship that will last many years to come. The holidays are a time of warmth and thankfulness, and you likely want to take the time to choose a card that captures the sentiments you want to relay. While you may wish to come with a personalized message to include in the card instead of relying on a generic greeting, it can be difficult to put into words exactly how you feel. If you've got writer's block from the start, use these business greeting cards message templates to inspire you.
The Best Messages for Holiday Cards to Customers
Your customers may not be used to having the companies they purchase products and services from send them a Christmas card in the mail, which is why taking the time to do so can have such a big impact. Express your gratitude and send warm greetings with the following message ideas:
"As the year comes to an end, we can't help but reflect on how thankful we are to have a wonderful customer like you to do business with. We wish you the best holiday season and a Happy New Year."
"This previous year has been a memorable and successful one because of clients like you. We are so thankful you chose us to do business with this year and can't wait to continue serving you in the new year. May your holiday season be one of rest, happiness, and prosperity."
The Best Messages for Holiday Cards to Employees
Your employees are an essential part of what keeps your business going and it can be easy to get caught in the business of the holiday season and forget to express your gratitude for all that they do. Happy employees will strive to do their best and want to work alongside you for years to come. Express your thankfulness with the following business Christmas cards messages:
"Thick and thin, you've been there with us through it all. We couldn't do what we do without team members like you bringing your smile and positive attitude with you every workday. As this year comes to an end, we just want to say thank you and that we wish you the best holiday season."
"We don't always say it enough, but we are sincerely grateful for the work you've put in to make this another very successful year. We wish you and your family a joyous holiday season and look forward to another amazing year to come."
The Best Messages for Holiday Cards to Colleagues
Your business partners and work colleagues are an important asset to your business and may even be close friends. Don't forget to send business Christmas cards out to the people you interact with throughout the year:
"May this holiday season bring you and your loved ones joy and warm memories. We thank you for your partnership and support this past year and look forward to what the next season brings."
"Everyone at [company name] wants to wish you and the rest of the team warm holiday greetings as we yet again approach the end of a great season. Thank you for playing such a big role in making our vision become a reality."
There are many options when choosing business holiday cards, which is why having the ability to customize the design and messaging is so important. Shop with Cards for Causes and make each card you make this year exactly how you want it.
The Best Holiday Cards
At Card for Causes, we have cards for every occasion. During the holiday season, you want to spread some cheer with the people you love. The following 10 custom holiday cards are perfect for showing friends, family and others that you care about them: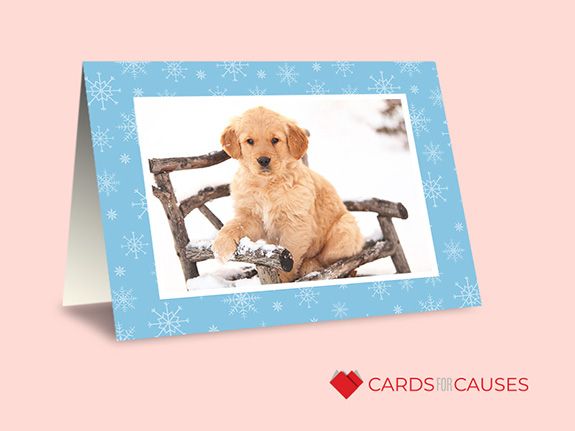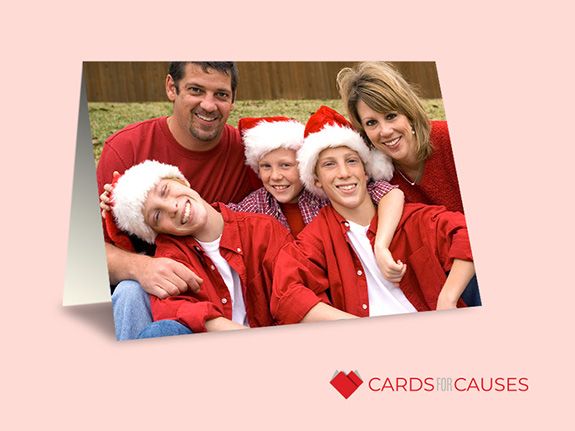 Shop - A Borderless Horizontal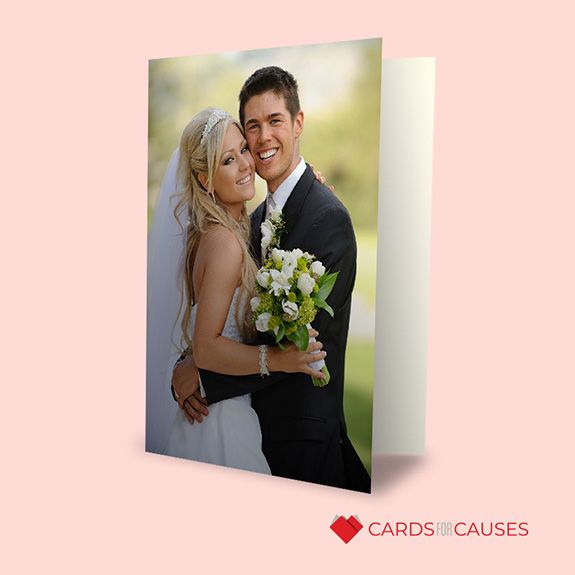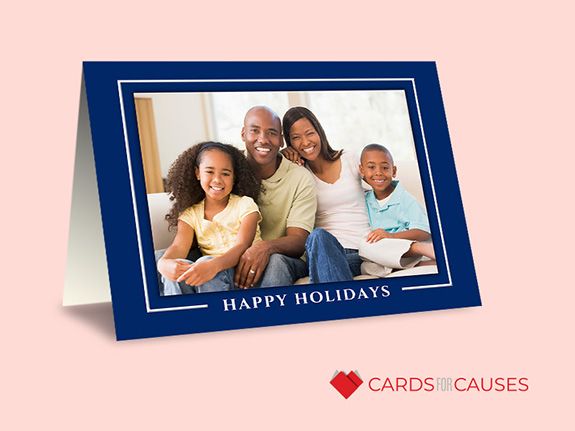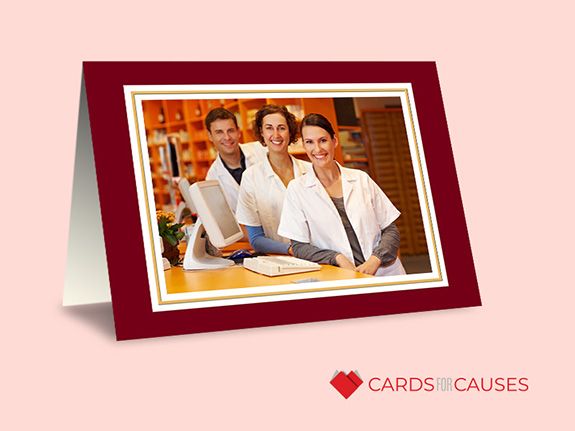 Shop - Classic Photo Horizontal