Jul 12th 2021
Ultimate Guide to Greeting Cards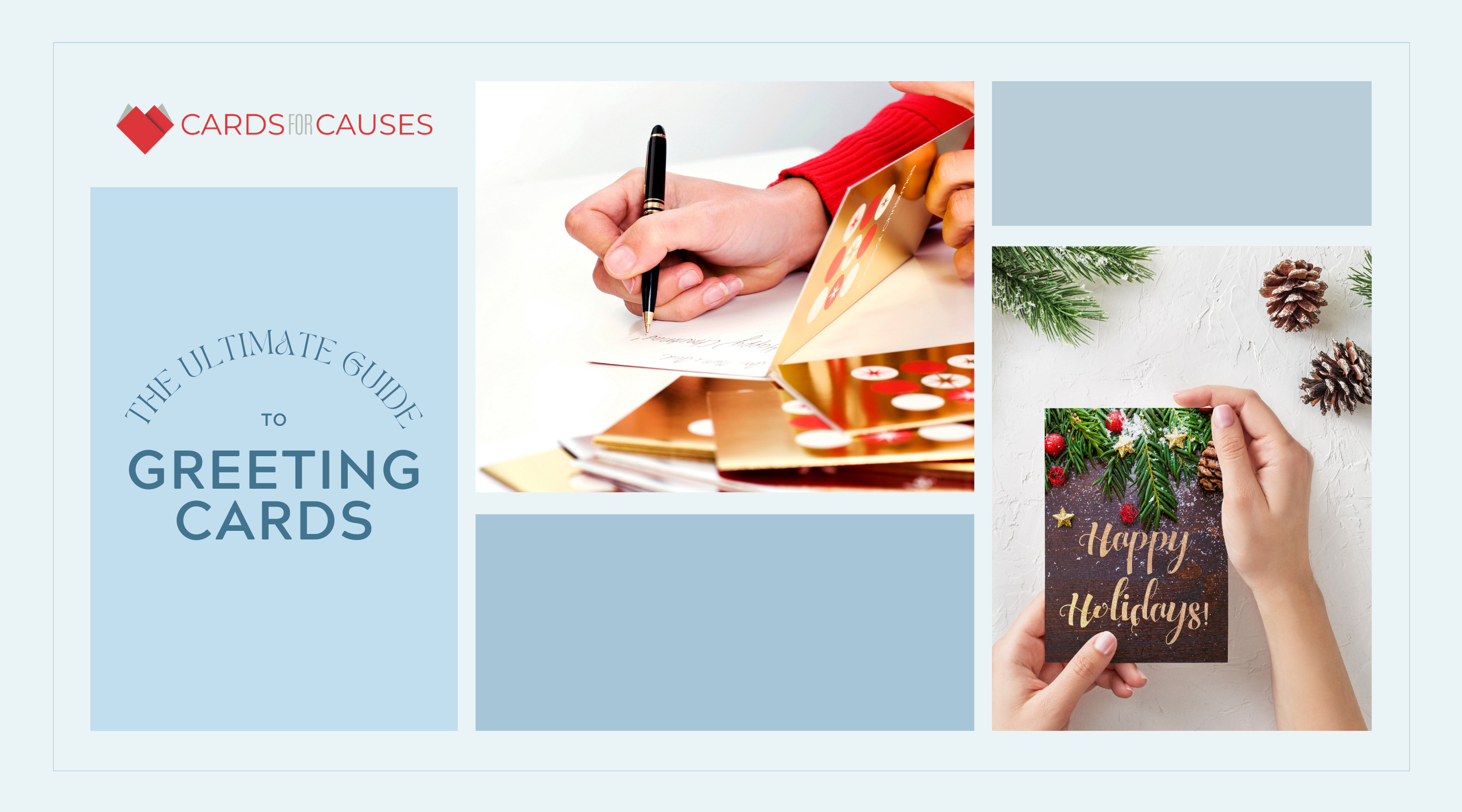 Practically every general store has an aisle dedicated to them. When you want to say thank you, happy birthday, or send condolences, you buy one. Finding one that says the perfect thing brings a feeling of joy and satisfaction. In short, nothing can match the impact of personalized greeting cards. No matter what the occasion may be, a card is the perfect way to express your appreciation and show the recipient how much you care.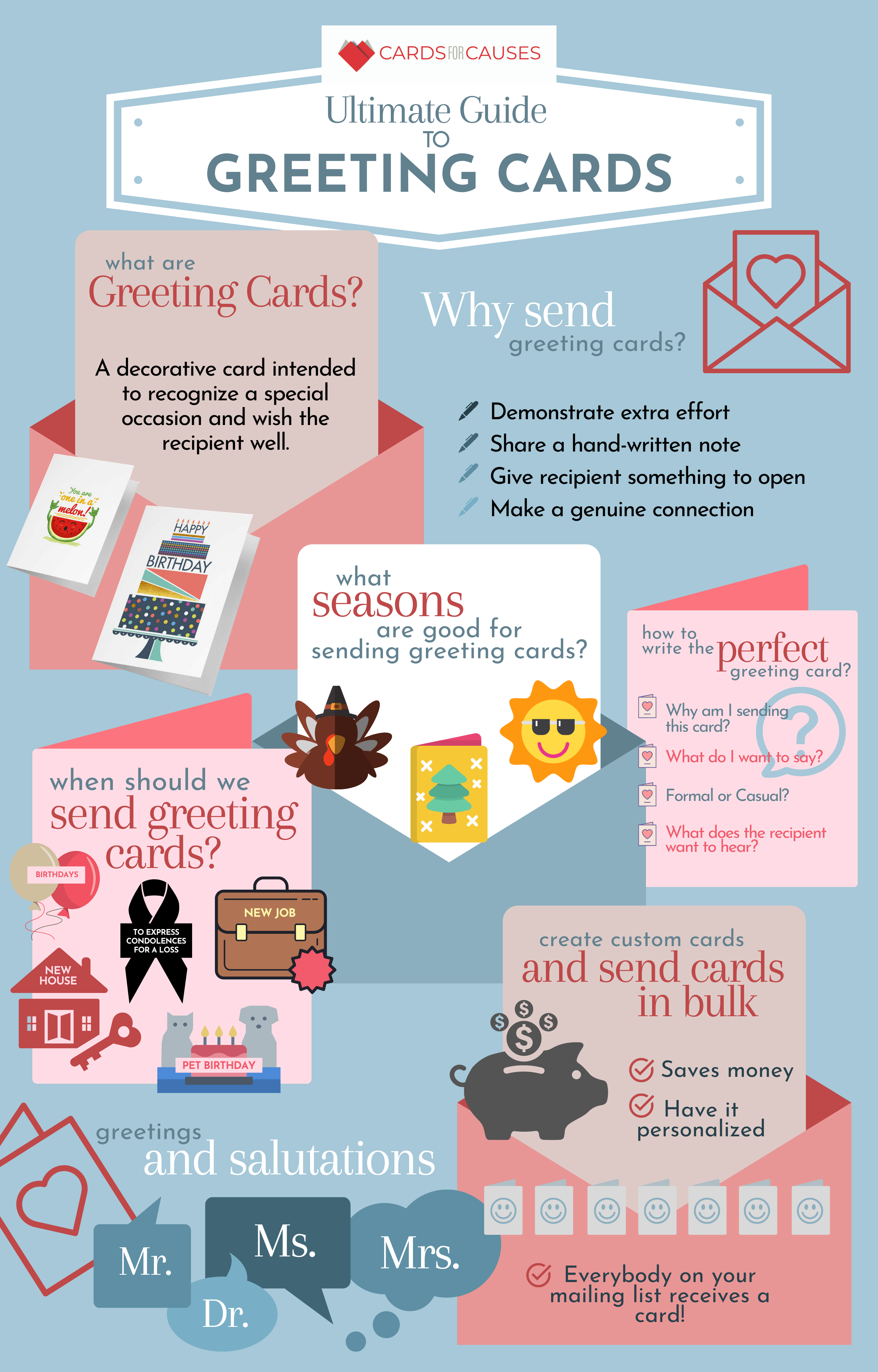 What Are Greeting Cards?
What exactly are greeting cards? This can be difficult to define when they come in so many different shapes and sizes, with options for nearly every occasion. Some come with pre-recorded sounds, while others allow you to add your own personalized recording. The variety is staggering, but in its simplest form, a greeting card is a decorative card intended to recognize a special occasion and wish the recipient well.
Why Send Greeting Cards?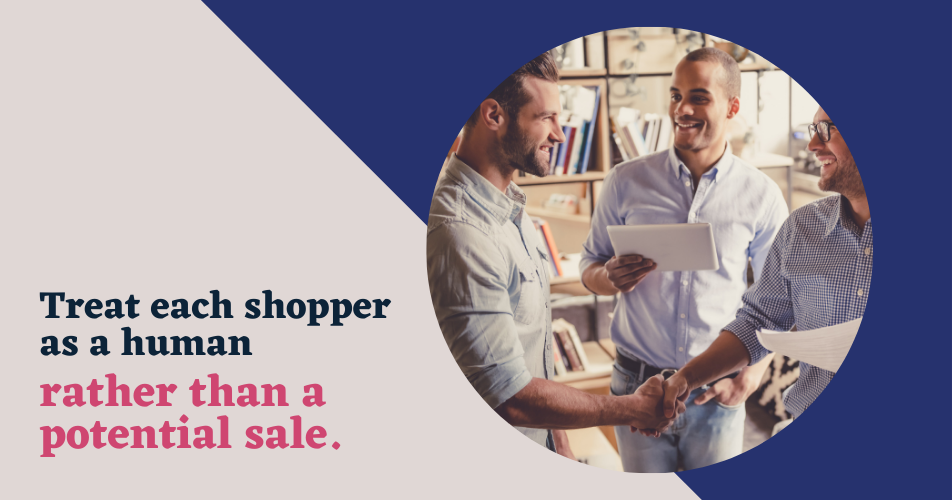 The most common modes of communication have certainly shifted in recent years, and many people prefer to reach out via text messages or social media. While these forms of interaction are certainly valid, sending a greeting card can accomplish what digital communication can't:
Demonstrate extra effort
Share a hand-written note
Give recipient something to open
Make a genuine connection
These benefits make greeting cards one of the best investments you can make when you're trying to show somebody you care. Skip the email or text message, and choose custom made greeting cards instead.
When Should We Send Greeting Cards?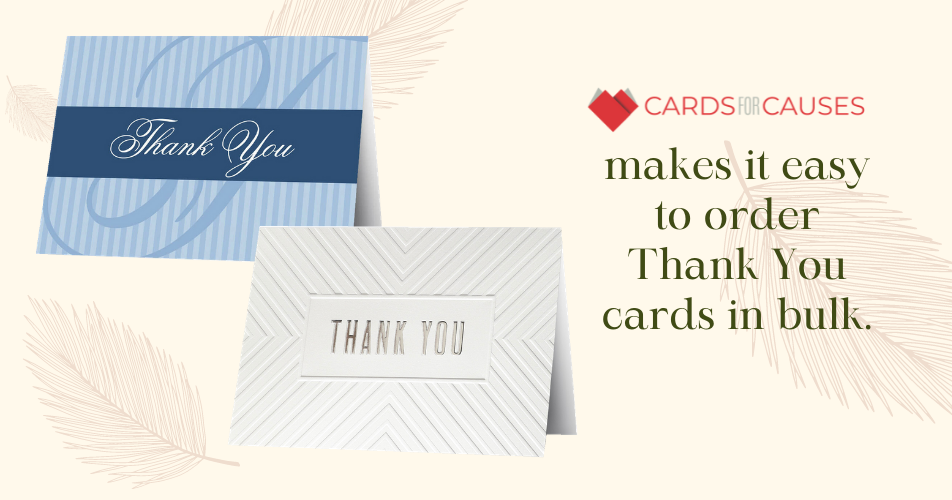 There are obvious occasions that call for a greeting card — birthdays, anniversaries, and holidays — but these are hardly the only times to send a card. Other times it is appropriate to send a greeting card include the following:
To express condolences for a loss
To congratulate on a new job
Express house-warming wishes
Wish a pet a happy birthday
There are personalized greeting cards available for nearly any occasion. No matter what the reason is, sending a card tells the recipient that you're thinking of them and you care about them.
What Seasons Are Good for Sending Greeting Cards?
Certain times of the year tend to be busier for sending and receiving greeting cards. The holiday season, of course, is the peak of greeting card season, with comes coming in and going out almost every day. Christmastime isn't the only season that's good for sending greeting cards, though. Spring is a great opportunity to greet friends and wish them well as the weather gets warmer. In summertime, you can wish friends a happy summer solstice, and in fall, you can send Thanksgiving cards to your friends who celebrate.
How to Write the Perfect Greeting Card
If you've ordered custom made greeting cards, and you're wondering what to write inside, it's a good idea to start with the basics. Writing the perfect greeting card isn't too difficult when you keep the following questions in mind:
Why am I sending this card?
What do I want to say to the recipient?
How formal or casual do I want to be?
What would the recipient want to hear?
These questions can help guide you towards a meaningful and personal note written inside your greeting card. Whether you're ordering custom greeting cards online or personalizing them at home, you should consider these questions.
Greetings and Salutations
In addition to the aforementioned questions, you should ask yourself how the recipient wants to be addressed. Including the correct salutation demonstrates respect for the recipient, so you should consider which of the most common titles is appropriate:
If you are unsure of the correct salutation, it is best to simply ask how the recipient prefers to be addressed, and act accordingly.
Create Custom Cards and Send Cards in Bulk
If your card-sending gift is long, or if you are a small business owner, sending personalized greeting cards in bulk can be a great way to save money and ensure everybody on your mailing list receives a card. Sending cards in bulk allows you to choose specific features such as:
Select the design you like
Customize its contents
Specify individual recipients
Creating your own cards might sound like a lot of effort, but when you order custom greeting cards online, the process can be simple and straightforward — especially when you order in bulk. When you create your own custom cards and send them to the people you care about to let them know that they're on your mind.
What kind of greeting card is the most popular?
There are so many different kinds of greeting cards on the market that it can be a little overwhelming. You can choose one with bells and whistles, or you can opt for a simpler, more traditional option. Both are very popular!
Can businesses send greeting cards, too?
Absolutely! Greeting cards are often send to and from individual people, but they are a great marketing tool for businesses — and a way to show customer appreciation.
What should I write in a greeting card?
It's a good idea to start with the basics and address your recipient first. You should then acknowledge the occasion for the card and wish them well.
Who should I be sending greeting cards to?
If you're a business, sending cards to customers and colleagues is always a good idea. Individuals should send greeting cards to friends and family.
What's the best way to make a greeting card special?
A greeting card should convey a special sentiment…but how do you get this special idea across? The key is to be sincere. Be genuine in your note and let the recipient know how much you care.
Find Beautiful and Budget-Friendly Greeting Cards
Ordering custom greeting cards online is one of the easiest and most impactful ways to show somebody that you're thinking of them. Companies and individuals alike can take advantage of affordable prices and attractive designs from Cards for Causes. Browse a selection of cards for businesses to find the perfect bulk greeting cards that are best suited to your needs.
---
The Best Holiday Cards
At Card for Causes, we have cards for every occasion. During the holiday season, you want to spread some cheer with the people you love. The following 10 custom holiday cards are perfect for showing friends, family and others that you care about them: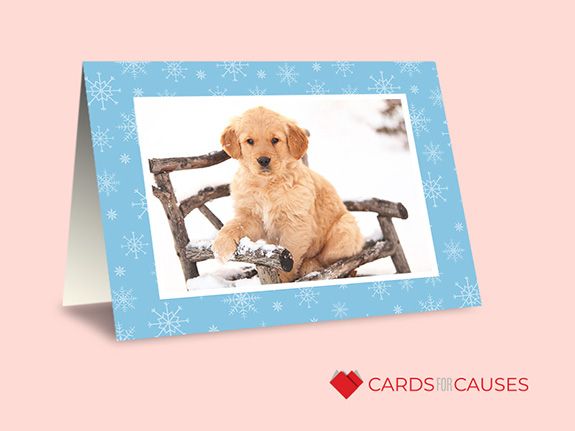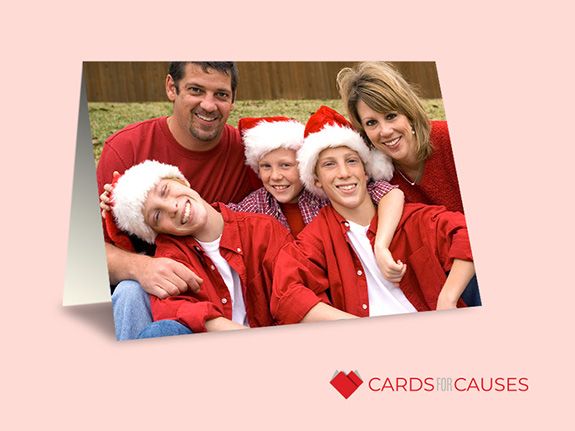 Shop - A Borderless Horizontal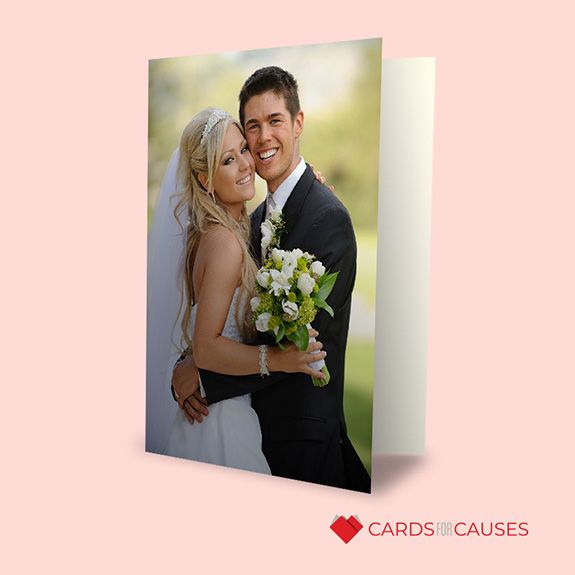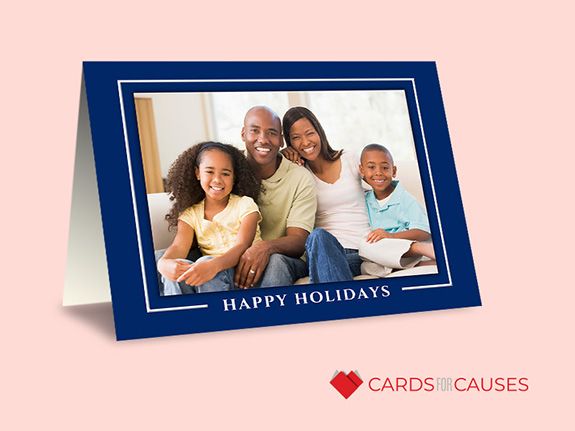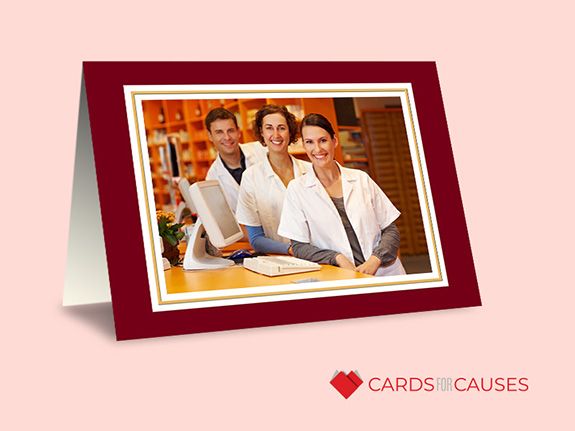 Shop - Classic Photo Horizontal