Apr 12th 2021
Use Bulk Thank You Cards to Promote Your Business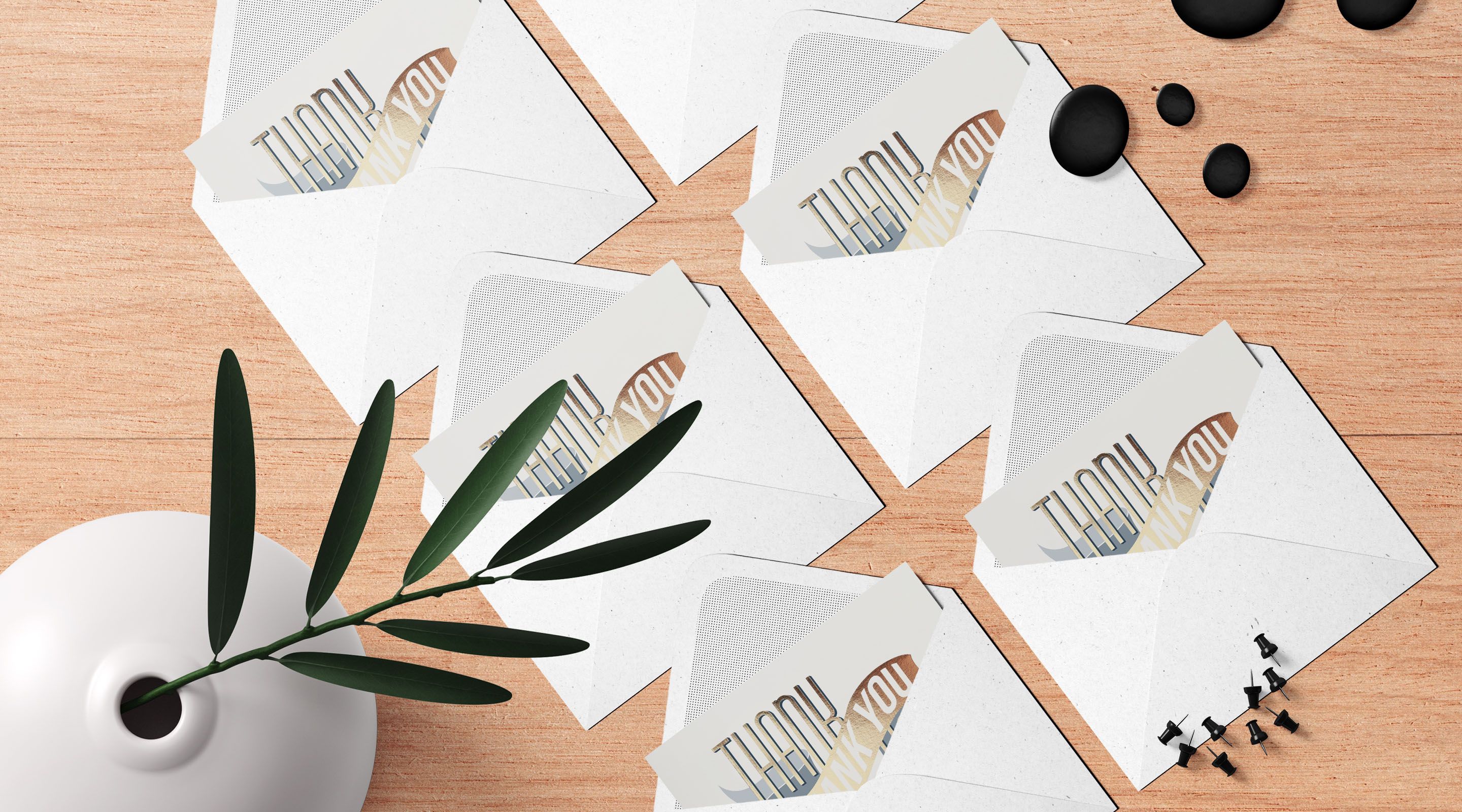 Building relationships is an integral part of running a small business. One way to let your customers know you appreciate them is to send thank you notes. When you purchase bulk thank you cards to have on hand, you can make it a habit to let people know you are thankful for their new or continued business. These gratitude messages let clients know you care and encourage them to continue using your products or services.
Writing Business Thank You Cards
Creating a bond with your customers improves your credibility and trustworthiness, making clients more likely to remain loyal to your company. You are no doubt thankful for the business you receive from your patrons. Letting them know you appreciate them seems simple but means a lot. Follow our tips for a well-constructed message.
1. Purchase Bulk Thank You Cards
The first step is to buy a supply of cards to have on hand so you can send thank you notes promptly when the need arises. Having cards on-site makes it possible for you to quickly send your messages of gratitude for new customers, continued business, referrals and more. You can customize cards with your company name and a branded message.
2. Address Your Customer Personally
If possible, do not write generic greetings, like "Dear Valued Customer," to begin your note. Use the client's name in the message. You have already saved time by ordering bulk cards, and it is worth the small effort to thank your customer sincerely.
3. Hand-Write a Message
Make sure to include a quick note that contains a specific detail related to your client. Keep it short and to the point. You do not need a long sentiment to let customers know you are grateful.
4. Show That You Care
Close by telling your customer that you are available to answer questions or address concerns if needed. Do not add promotional material to your note. A thank you card is a method to build positive relationships with customers. It is not the right way to deliver aggressive sales or advertising. Doing so diminishes the value of your gratitude statement.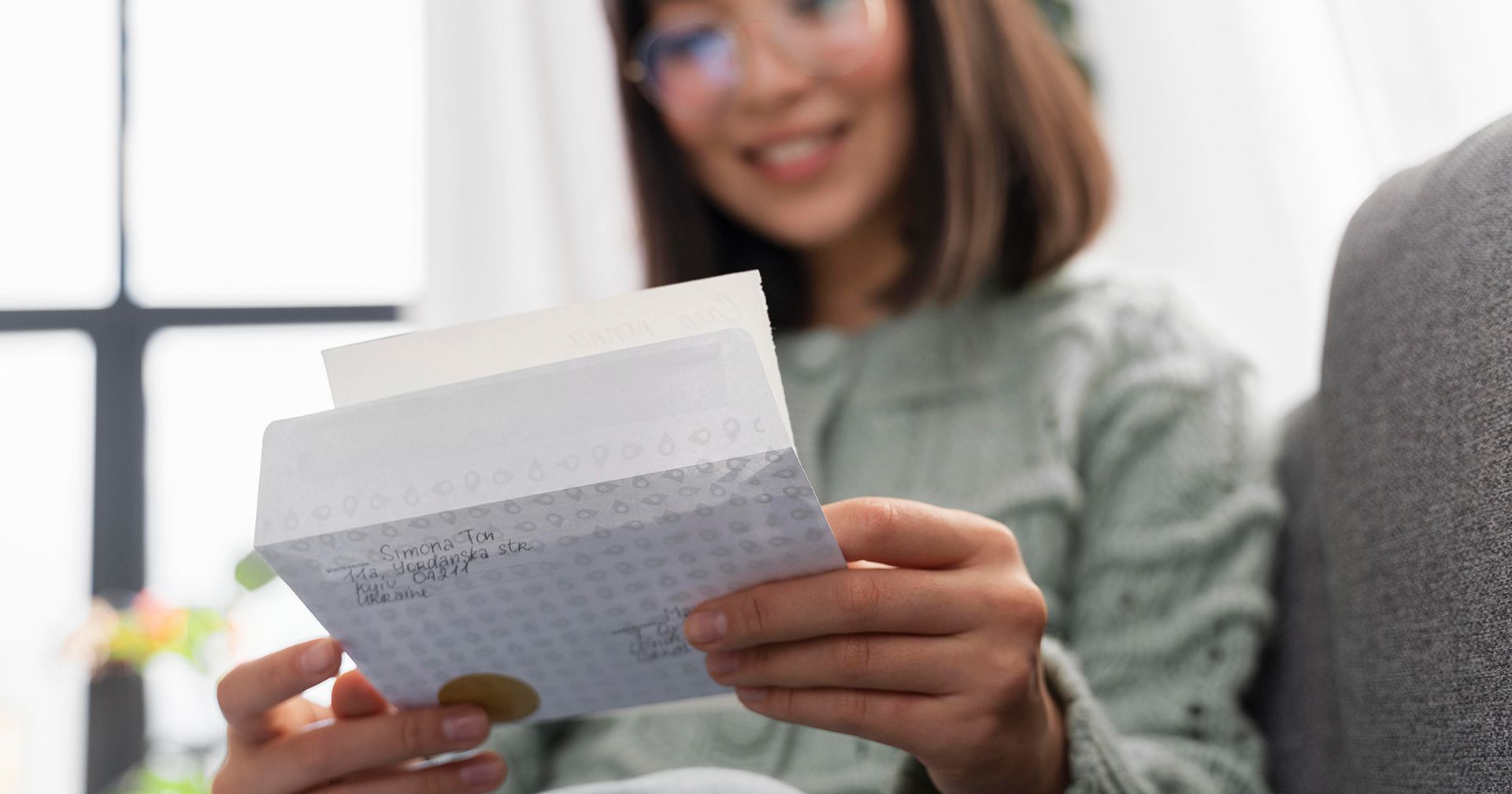 Finding the Right Thank You Cards for Your Business
At Cards for Causes, we have a wide variety of thank you cards to choose from for a professional thank you note. Our cards are customizable and available in bulk quantities. Purchases from our company also benefit a charity of your choice. We donate a portion of all our card sales to charitable operations. You can thank your customers, promote your firm and do a good deed all at once. It's a win-win-win situation for your clients, your business and your chosen charity.
How do you show appreciation to clients?
Finding a way to show thankfulness for customers presents unique challenges. You want to connect with clients while remaining professional. A thank you card is an excellent way to show them you value their business. Stick to the point and craft your message with:
Specific information/li>
Positive thoughts
Sincere gratitude
What do you write in a business thank you card?
Use these tips to format a thank you note for your customers:
Use your client's name on the card.
State the reason for your message and express your appreciation.
Include thoughtful details about why you are grateful.
Thank them again.
Close with a salutation that fits your company and brand.
How do you say thank you professionally?
Sending thank you cards in the mail builds professional relationships with clients. General thank you statements are appropriate for professional purposes. Some examples include:
Thank you for referring us to [name].
Many thanks for giving me this opportunity.
Thank you for your business. We look forward to working with you.
How do you thank attendees at your meeting or event?
It is valuable to recognize when people take the time to attend your organization's events. Developing relationships with attendees is beneficial to your success. Thank each member personally with bulk thank you cards. Let them know you enjoy seeing them and look forward to working with them in the future.
How do you say thank you from a small business?
All small-business owners are thankful for their customers. Custom thank you cards are an excellent method of showing appreciation to them. A personalized message lets your clients know they are important to you and develops positive business relationships. Keep it friendly and warm and include specifics about their support.