Jan 16th 2020
What are some of the most creative birthday cards?

Giving birthday cards is a time-honored tradition to remind our friends and family how much they mean to us. If you find yourself sending a lot of birthday cards throughout the year, you may consider ordering bulk birthday cards to save a little money. However, a lot of the designs available in bulk are bland. Here are a few creative designs you can order at low prices from Cards for Causes.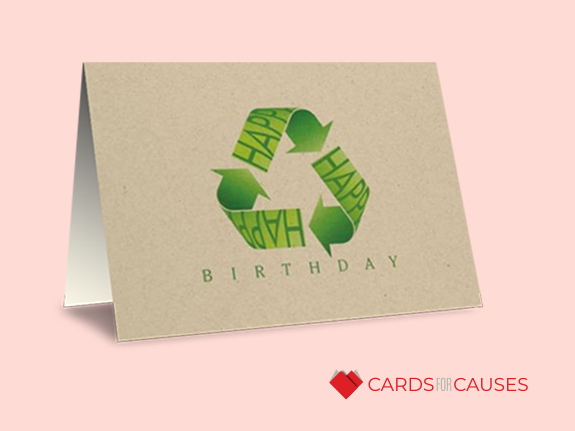 Birthday cards are fun and sweet. However, they can also be wasteful. Consider ordering our recycled card as a way to send out your birthday wishes without as much impact on the environment. This design uses the recycling logo to help illustrate its eco-friendliness.
This is a great choice of design for anyone who cares about the environment. Plus, you can support one of our important causes with your order.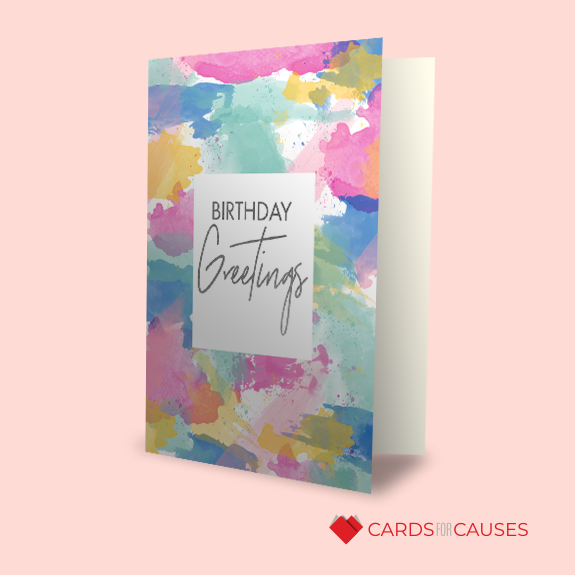 Shop - Find the Words Birthday Card
When you want to wish someone a happy birthday, you need to find the right words. This card plays on that idea with "Happy Birthday" spelled out on a computer keyboard. It is a fun design that can work well for any recipient, making it an ideal choice for bulk birthday cards.
At face value, it is a simple message. However, it represents something that many of us experienced: not knowing the words to tell someone how much they mean to us.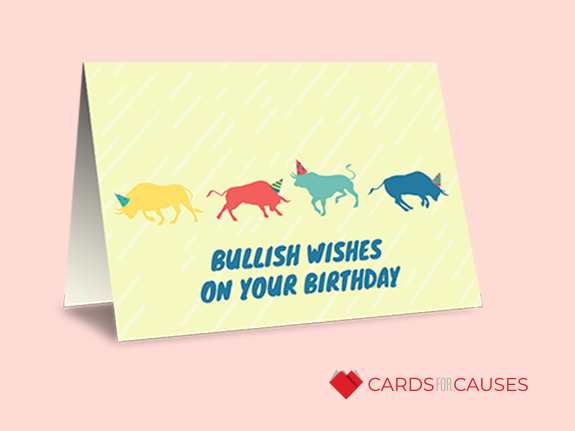 Shop - Bullish Birthday Wishes Card
If you are sending out business birthday cards, this could be a great choice. It is a stock market themed card featuring bulls celebrating a birthday. It is a fun way to wish someone success and a happy birthday.
This card design can also work great for just about anyone. Although it is based on the idea of bullish markets, it features an attractive design with bulls wearing party hats. So, it can be enjoyed even by someone who is uninterested in the stock market.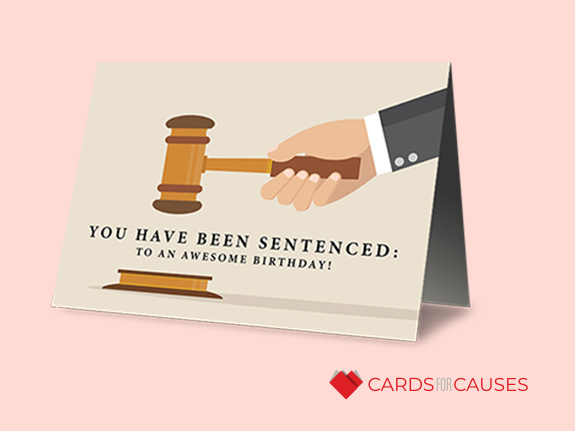 Shop - Judge's Gavel Sentence Birthday Card
For something a little sillier, consider this legal-themed card. It features a judge handing down a sentence of an awesome birthday. The design is simple but evocative. This is a wonderful option for your bulk birthday cards, especially if you are in the legal field or know a lot of people who are. Enjoy handing out birthday sentences this year.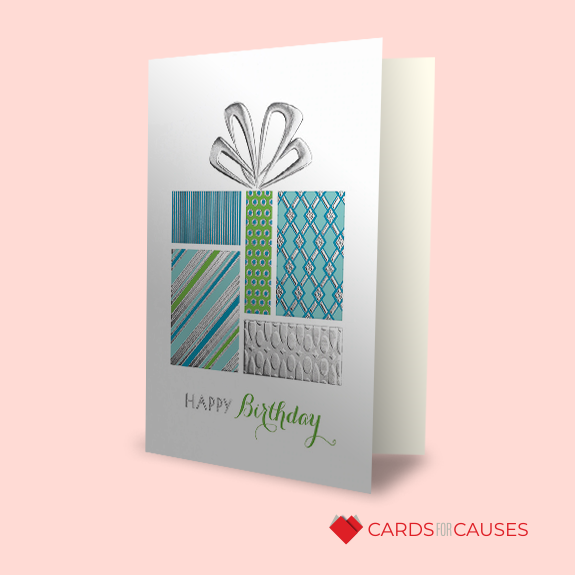 This option is a little different from the others. In a sense, it is a very straightforward birthday card. It features a picture of a birthday present with the words "Happy Birthday" below. However, the present is made up of smaller presents. It is a simple but fun design that can work for all sorts of people. The creative combination of textures of the wrapping papers makes it a very visually attractive card.
Order Yours
Place your order for professionally designed or custom greeting cards from Cards for Causes. When you place an order, some of the proceeds will go to helping one of the important causes we support. Get started and find your ideal cards today.