Jun 18th 2019
What are the standard greeting card sizes?
Despite what you may think, not all greeting cards are created equal! Greeting card sizes can vary significantly depending on where you're purchasing them and what you're using them for. At Cards For Causes, it's our top priority to make sure your greeting cards look exactly how you want them to. Take a look at our guide to greeting card sizes and order cards with confidence!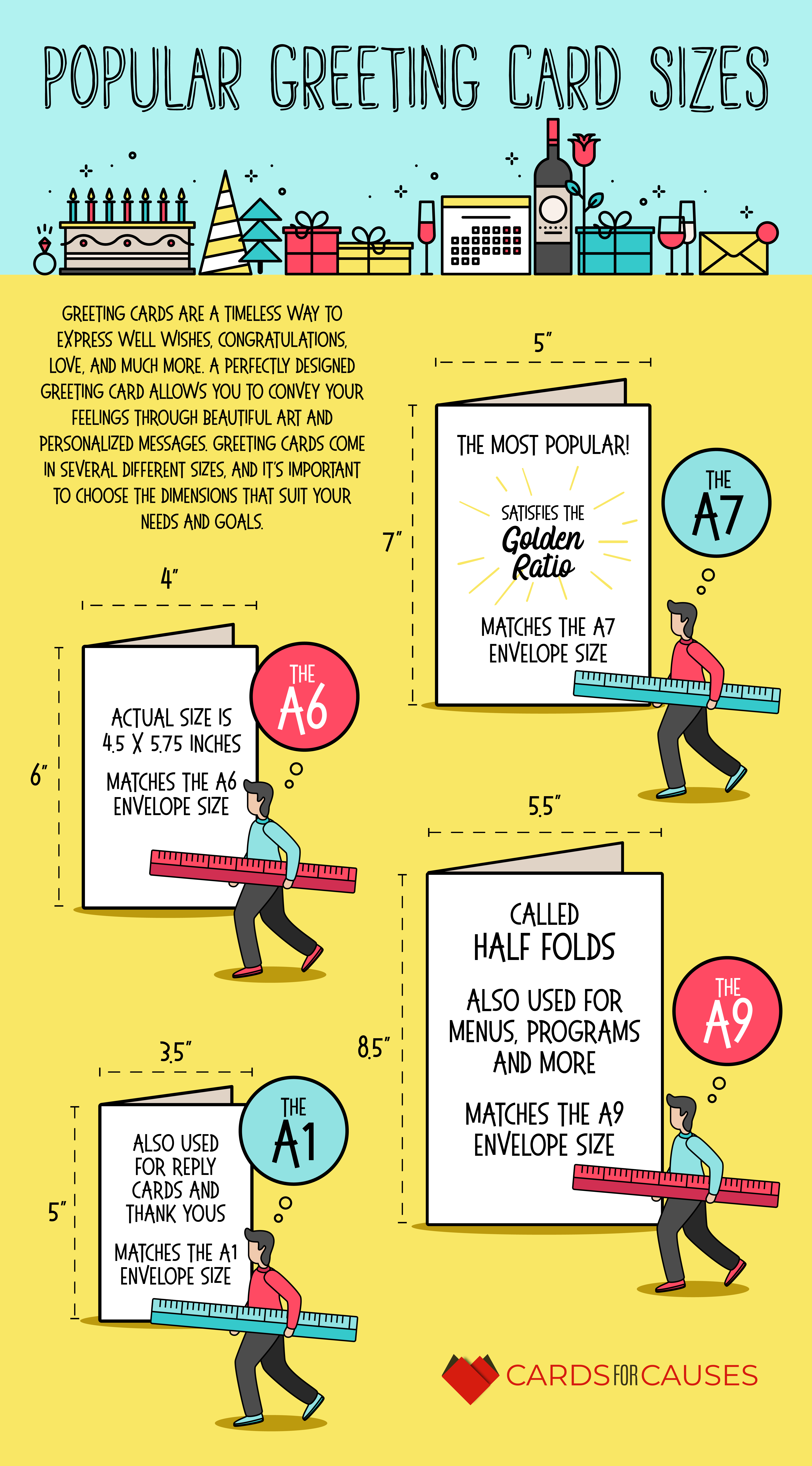 Standard Greeting Card Sizes
A7 card - Dimensions: 5" x 7" - The Golden Ratio - matches an A7 envelope
A6 card - Dimensions: 4.5" x 5.75" - matches an A6 envelope
A9 card - Dimensions: 5.5" x 8.5" - Called Half Folds - matches an A9 envelope
A1 card - Dimensions: 3.5" x 5" - Mostly used for Thank You cards - matches an A1 envelope
Browse our selection of greeting cards to find the right card for your occasion.
The Best Holiday Cards
At Card for Causes, we have cards for every occasion. During the holiday season, you want to spread some cheer with the people you love. The following 10 custom holiday cards are perfect for showing friends, family and others that you care about them: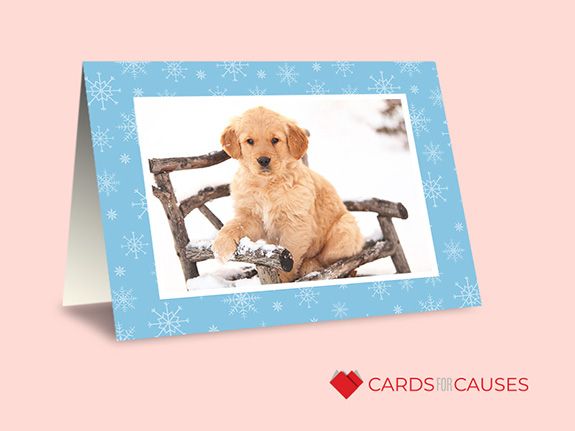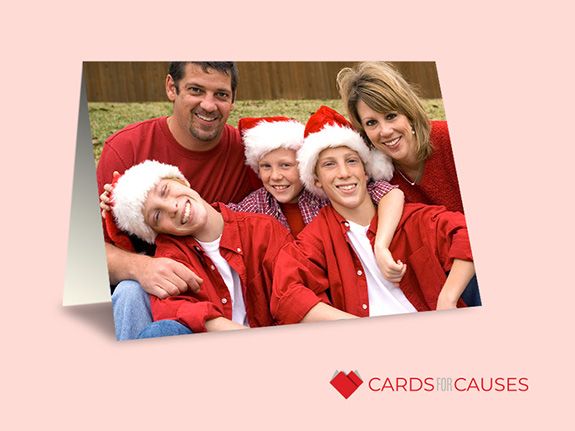 Shop - A Borderless Horizontal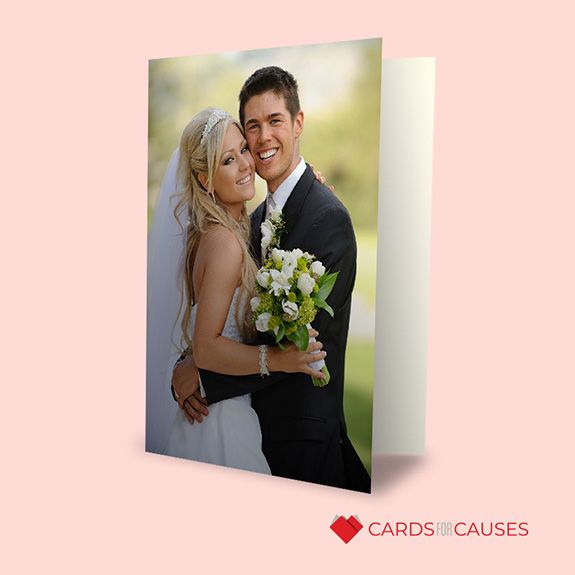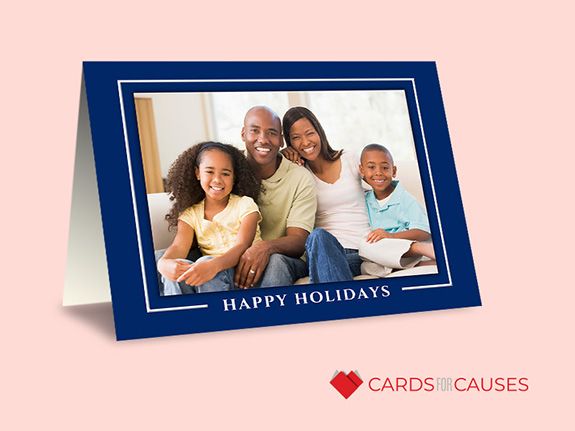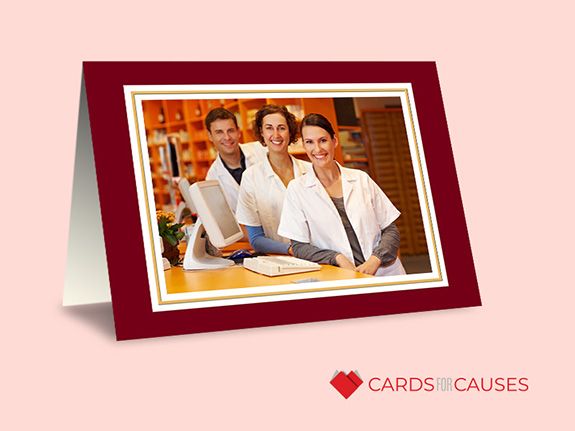 Shop - Classic Photo Horizontal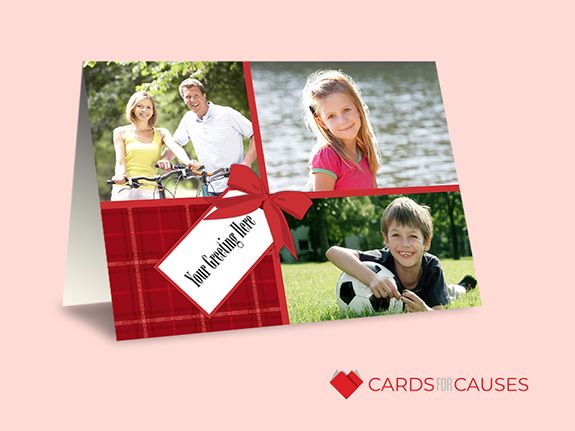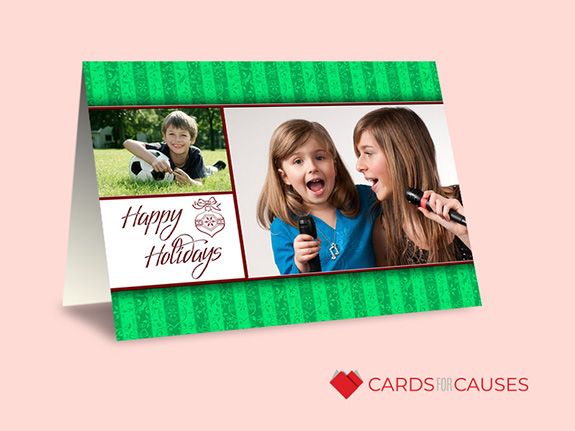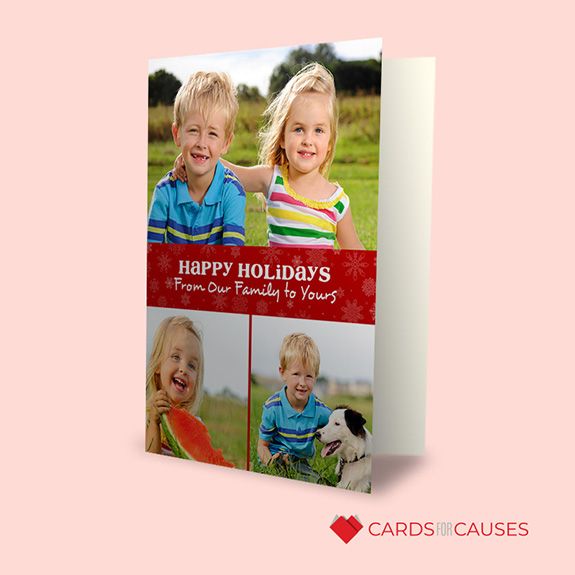 Frequently Asked Questions
Can I buy greeting cards online?
Yes, particularly if you're buying bulk cards, and you can even order personalized cards in bulk too!
Where can I order Christmas cards online?
Cards for Causes has a wide variety of holiday cards for you to choose from. And don't forget, 20% of your purchase goes to a charity of your choice!
What do you write in a short and sweet Christmas card?
"Happy Holidays!" or "Merry Christmas and a Happy New Year!" Keep it festive and joyous!
How do you address inside a greeting card?
If you're close use their first name, nicknames, whatever you call the recipient in life. More formal cards should use "Mr" or "Ms" or professional titles such as "Dr".
How do you sign off a card?
How close are you? Is "Love" too much? Maybe "Your Friend" or "Yours"? "Blessings", "Peace, Love, Joy" can say it all. Or give one final "Merry Christmas!"
How much does a greeting card weigh?
Generally 1 oz., though because of their size many cards will fall under the 2 oz. postal rate.