Dec 19th 2019
What can I write in a business holiday card?
When writing business holiday cards keep it short and sweet. You're probably going to write more than a few and you'll want to go easy on yourself. Also, the recipient is probably going to be receiving more than a few and you'll want to go easy on them.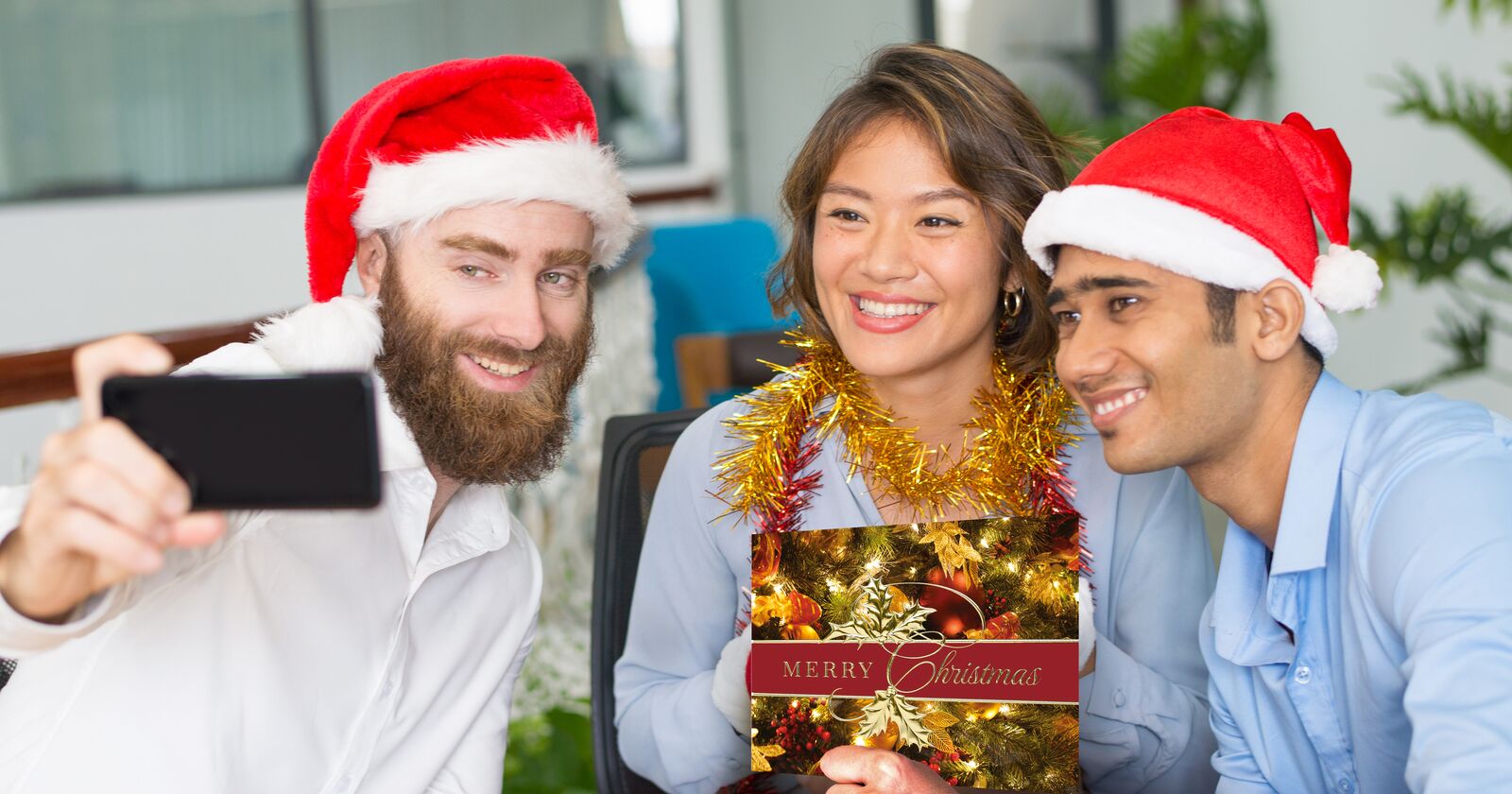 Write a message as you would speak to your recipient. Let them be able to hear you in the message. Be sincere, express your gratitude for their contribution to your business' success, be it as customers or clients, vendors, suppliers or associates. Make an impression that you are remembering them this time of year.
Express a wish for their continued success in the coming year as well. The holidays aren't just a time to look back, but to look forward. Let them know you anticipate an exciting business year for both of you. Business Christmas cards can incorporate New Year wishes too. Speak to everything wonderful about Christmastime, but remind them of the possibilities of next year!
Custom greeting cards can be fun for the holidays. Jokes about Christmas time, the holiday mayhem that can occur, Santa's travails as a fellow business entrepreneur all can be ripe for the holiday plucking. In jokes about work be it plumbing, realty, law firm or doctor's office can build on relationships already established this year. Know your recipient; what will they find amusing, what will they relate to.
Business holiday cards don't have to be specific. If your recipient doesn't celebrate Christmas, a more generic wish for a pleasant holiday season may be appropriate, and wishing someone a prosperous New Year is never out of line. Season's Greetings, Happy Holidays, or a simple beautiful snowscape can be enough to convey your warm wishes for the year.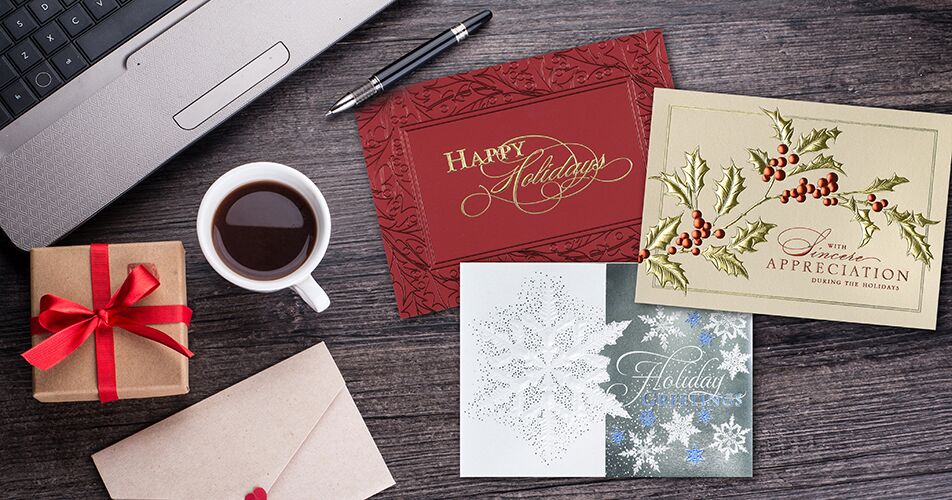 So when filling out your business holiday cards remember to express your feelings for the recipient, acknowledge their contribution to your success and thank them for it. Wish the same for them. Let them know you're thinking of them during this important time of the year. And tell them you're looking forward to even more success with them next year.
---
The Best Holiday Cards
At Card for Causes, we have cards for every occasion. During the holiday season, you want to spread some cheer with the people you love. The following 10 custom holiday cards are perfect for showing friends, family and others that you care about them: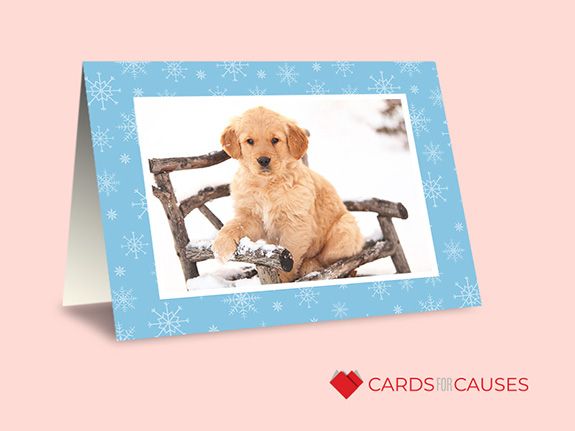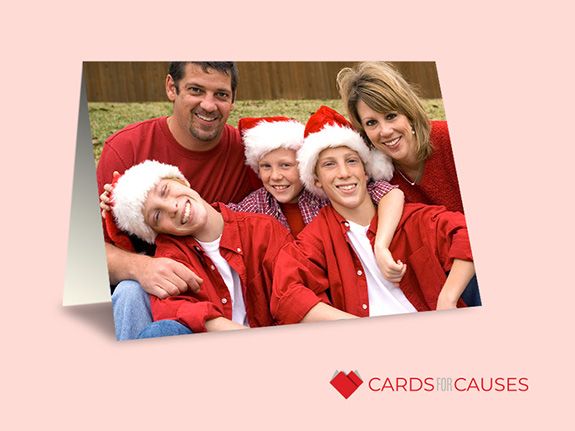 Shop - A Borderless Horizontal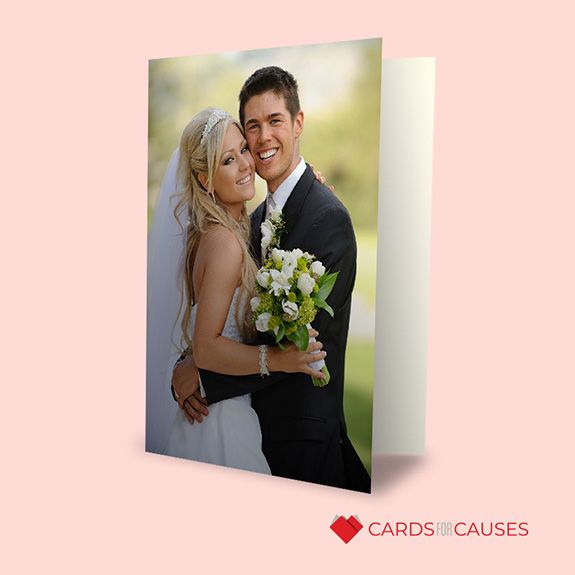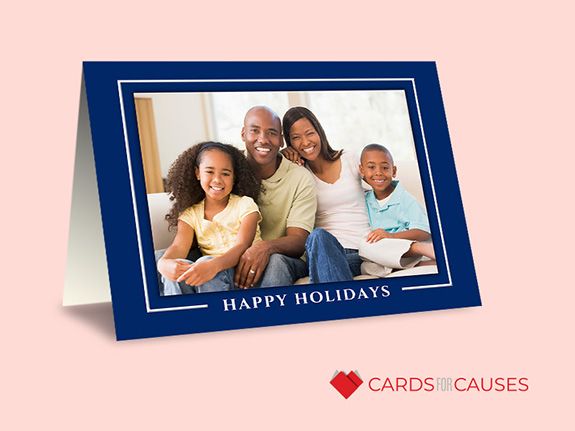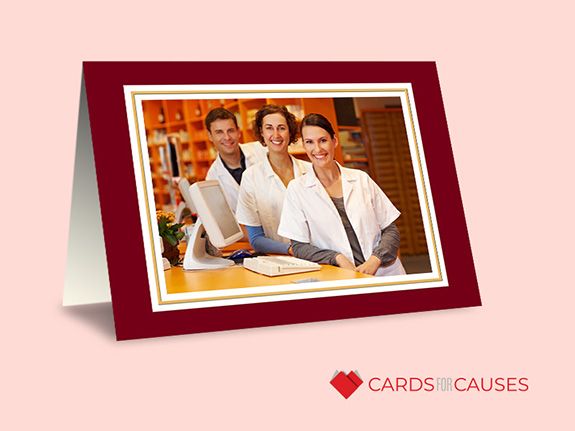 Shop - Classic Photo Horizontal