Jul 18th 2019
What Should I Say in a Sympathy Card?
Finding the right words for a sympathy card is never an easy task. Whether you knew the deceased very well or never met them directly, you want to your messages to their loved ones to be compassionate, authentic, and unique. The message you write in your sympathy card will also change depending on whether your recipient is a friend, family member, client, or business associate. Here's a guide to writing a thoughtful sympathy card in a variety of situations:
Family
Much of the time, we have the chance to be with our family members in person when one of our relatives passes away. In the times when that isn't possible, a sympathy card can be a great addition to phone calls and video chat sessions. When writing to your family, you can adopt a tone that's less formal and more heartfelt. Consider the ideas below:
"Sending you all my love and support during this difficult time."
"I am heartbroken to hear about your loss. You are in my thoughts, and I hope to see you soon."
"I'm sorry I could not be there during your time of need. Sending you my best, and please let me know what I can do to help."
Friends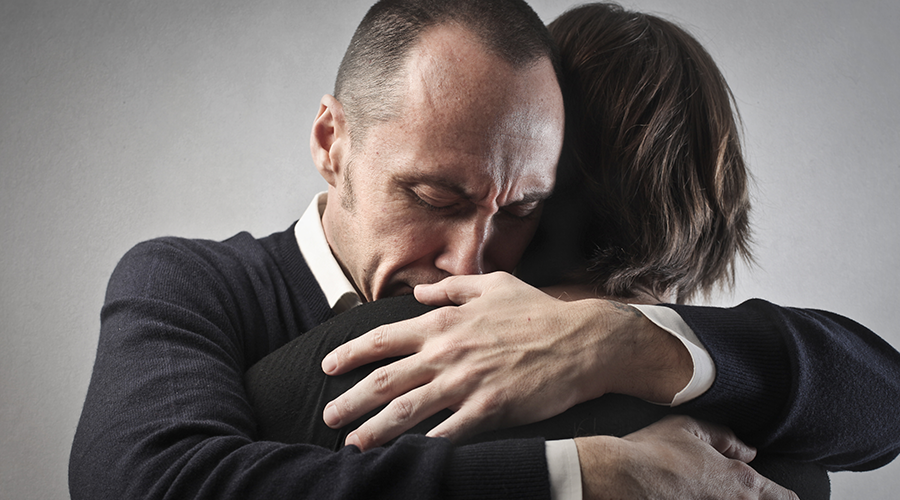 Your approach to writing a sympathy card for a friend will likely change based on whether you're addressing a close confidant or an acquaintance. With close friends, you can take an approach similar to you the one you'd use with a family member.
If you are corresponding with an acquaintance, you may not have heard about their loved one's passing until well after the fact. In those cases, you may want to include a brief note apologizing for the delay and letting your friend know how you heard the news. Any of the following messages would fit well in a sympathy card for a friend:
"I heard from [name] about your loss. While I hadn't seen [name] in several years, I will always cherish our fond memories together."
"I just heard about [name]'s passing. I want to express my sincere condolences and offer my support in any way possible."
"I was so sorry to hear of your recent loss. Sending my prayers and love to you and yours."
Clients, Employees, and Business Associates
Sending sympathy cards to those you know through business is a thoughtful gesture, but you may be reluctant to reach out to someone you mainly know through work. You may not know much about their family life, their religious affiliation, or how they prefer to manage grief. But sending a business greeting card in this situation is highly advisable, especially to an employee who may feel guilty about taking bereavement leave from work. Let them know that you're thinking of them and they have your support to take the time they need.
When you send a sympathy card to a client, employee, or associate, considering doing it on behalf of your entire organization rather than yourself or another individual. This will help your recipient feel the kindness and support of everyone who signs their name on the card. Here are some possible messages that can get your point across compassionately and effectively:
"From all of us at [organization name], we send our sincere condolences and support."
"Wishing you peace during this difficult time."
"May you find peace and strength in fond memories of time shared together."
Sending a sympathy card can be a difficult job, but we're glad you're taking the first step toward helping those who need your support. Be sure to browse Cards For Causes for more wisdom on sending sympathy cards and all-occasion cards throughout the year.