Oct 14th 2021
Who to Thank after a Wedding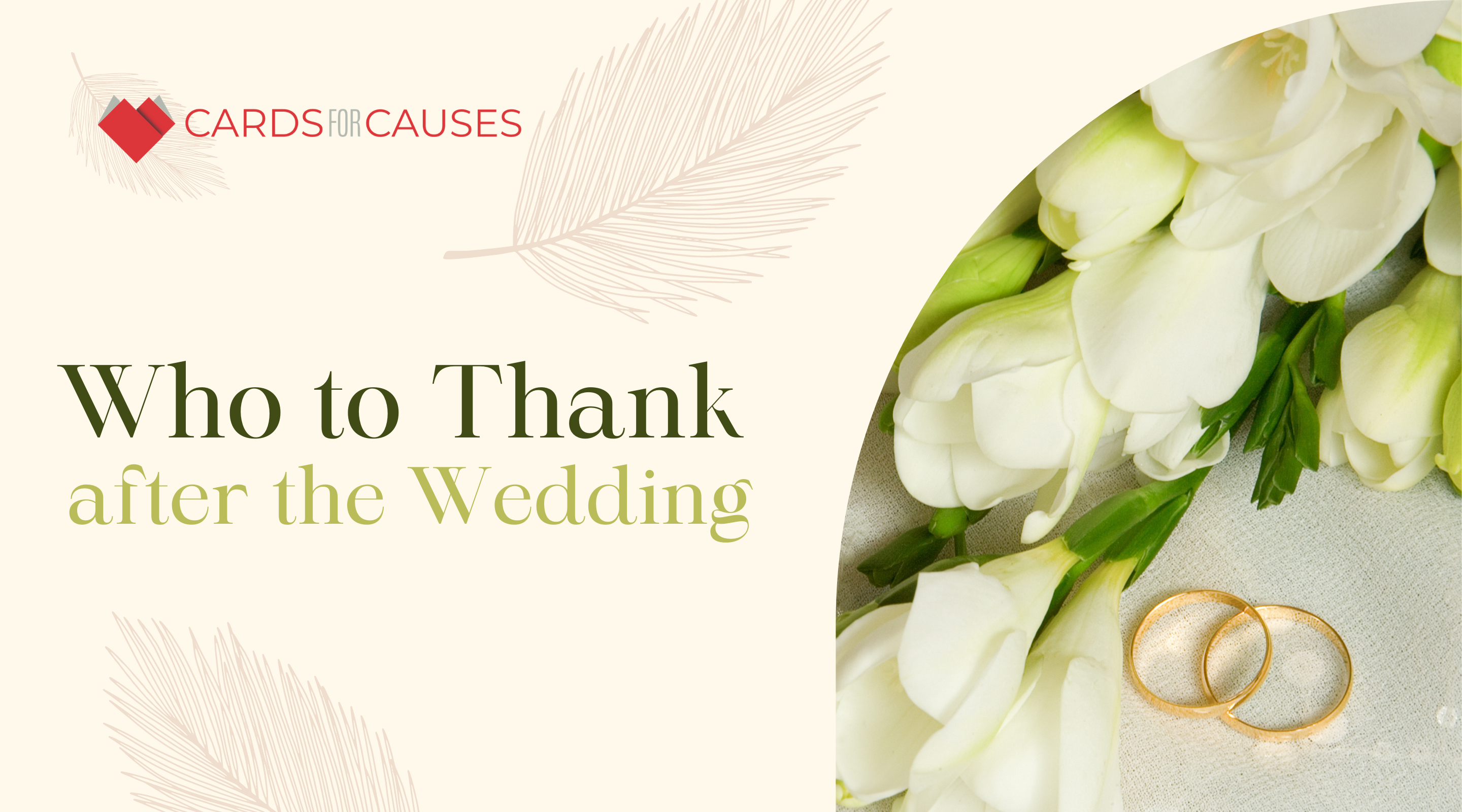 Once the wedding day has passed and the honeymoon is over, it is time to get back to reality and the business at hand. For most people, it's the task of writing all those thank you cards. To make the job easier, ordering wedding thank you cards long before the big day is the best way to get a jump on the process. Not sure who to thank? Here's a quick guide to sending out thank you cards after the wedding.
Figure Out Needs a Thank You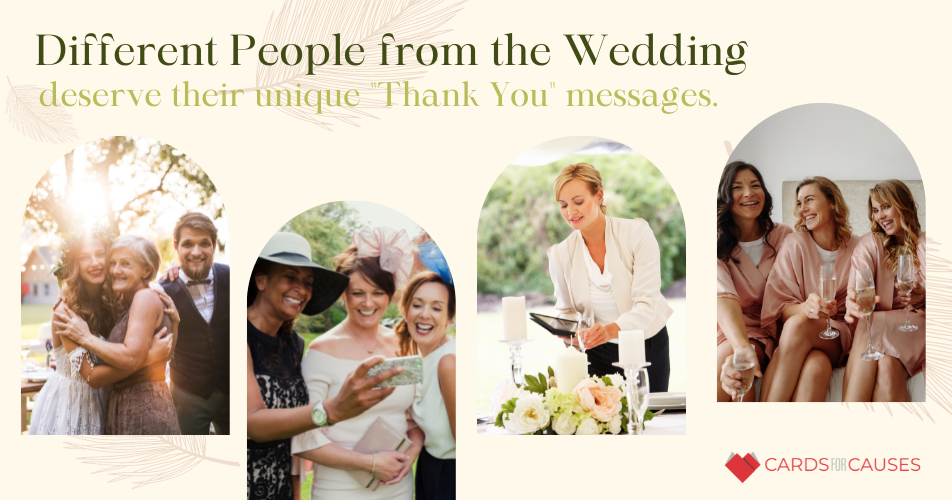 One of the reasons many people delay in sending out thank you cards after a wedding is not quite sure knowing what to say. There are a number of people who should be thanked for their involvement and participation, but wedding thank you card wording can get monotonous if you don't spend some time figuring out what to say. The general list of thank you recipients should include:
Attendees
Gift givers
Participants
Planners and officiants
Parents of both parties
Each of these individuals had a different role in making your day special, so the message inside should be tailored to their involvements. Ordering bulk wedding thank you cards is a great way to quickly customize the inside message but be sure to include a specific note about the actions of the recipient to further personalize your thank you.
Figure Out What To Say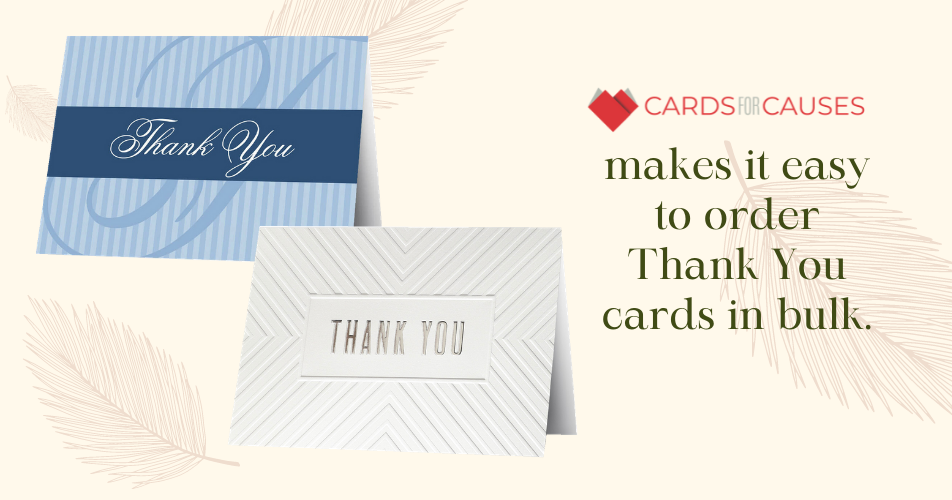 Even with the different recipients, it is possible to have a custom interior message on your thank you cards. You may consider ordering separate sets of cards in order to tailor the wedding thank you cards message to each group of individuals who will receive a card. Here are wording options for some of the individuals who should receive a card:
Attendees: We sincerely thank you for taking the time to attend our wedding. Seeing so many friends and family warmed our hearts and made the day more memorable. It was a joy to see you and we thank you for supporting our marriage and future.
Gift givers: We are so grateful for the thoughtful gift and the care that went into choosing it. We are so excited to use it to build our new life together. Thank you for having a part in it!
Participants: Our wedding wouldn't have been so amazing without your participation. Thank you for the gift of friendship and love.
Don't let the stress of sending thank you cards keep you from recognizing the people who had a part in making your wedding an extra special event. Cards for Causes makes it easy to order thank you cards in bulk, and with fast shipping, you will have plenty of time to send out your appreciation.
Where Can I Order Quality Wedding Thank You Cards?
Don't spend your busy moments before and after the wedding rushing around from store to store for the perfect thank you cards. Shop the online selection of Cards for Causes to find quality, stylish thank you cards for your wedding needs. Save time by having cards shipped right to your door.
Who Writes the Wedding Thank You Cards Message?
When ordering bulk cards, you can choose from a pre-written verse to include or you can draft your own. Leaving the entire inside of the card blank leaves a lot of writing for you to do after the wedding, so a short customized message saves time while still adding a personal touch.
Can I Send One Card to Cover Attending and Giving a Gift?
It is perfectly polite to send one card to an individual who both attended the wedding and also brought a gift. Use a handwritten note to cover your appreciation for the gift if the message inside the card deals specifically with their presence at the wedding.
When Should I Send Out the Cards?
Good etiquette would be to send out cards no later than two weeks after the wedding. If your honeymoon keeps you away for longer, take care of the thank you cards as soon as possible when you return. Preordering the cards and having them signed prior to the wedding can save a lot of time.
Can I Send Thank You Cards Before the Wedding?
If someone has sent a gift before the big day, it may be an indication that they won't be able to attend (look for the RSVP). Sending a card once you have received a gift isn't only good etiquette, but it can save you some work to do after the big day.