Sep 29th 2021
Best Teamwork Appreciation Christmas Cards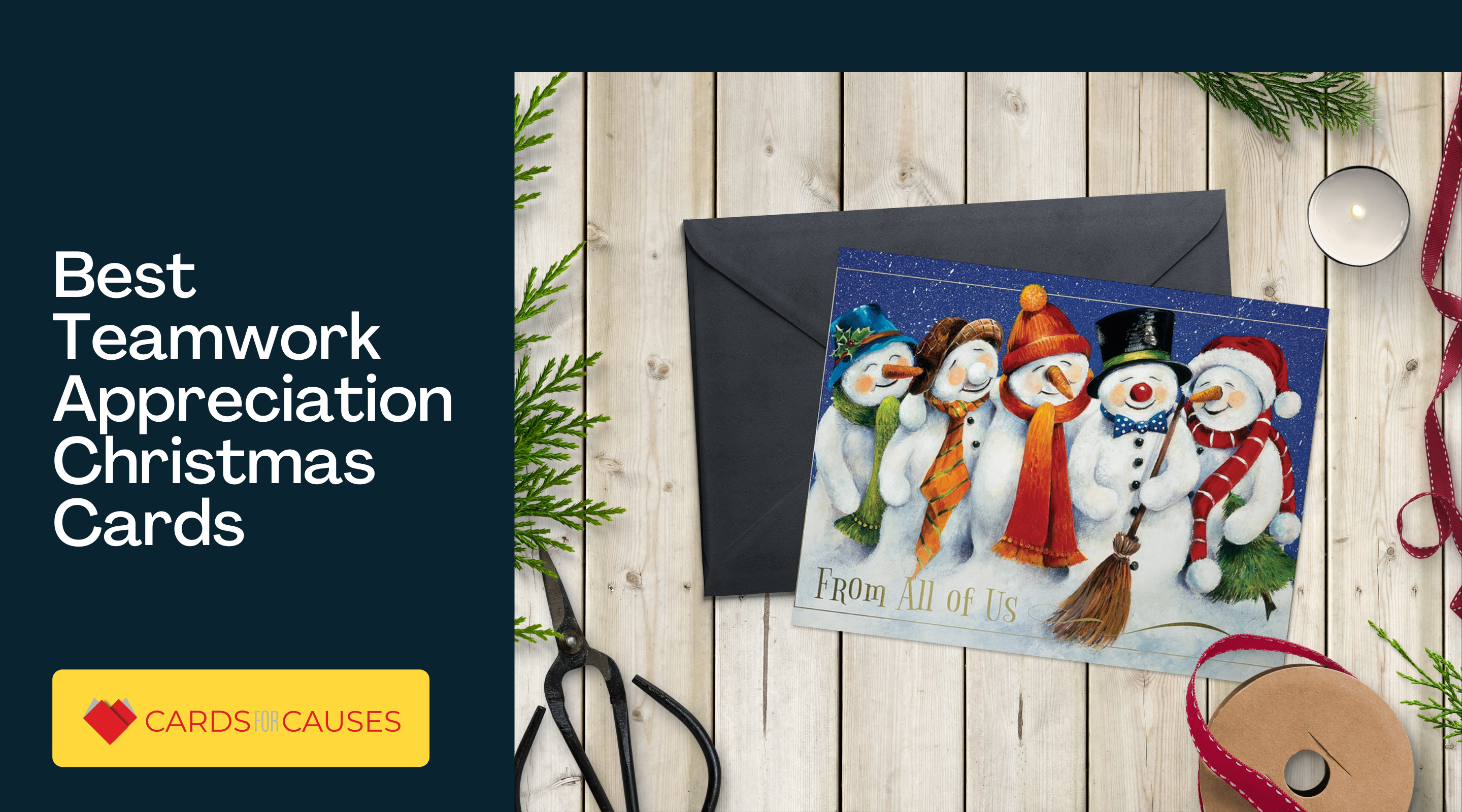 The holidays act as a perfect reminder to stop and take stock of all those who matter in your life. As the owner of a business, this means you want to give back to everyone who contributes to your company's success. Your employees, for example, are definitely worth focusing on. The individuals who put in daily effort to your daily operations need to be shown gratitude every now and then. If you're looking for a perfect way to achieve this, consider giving them business Christmas cards.
More often than not, some simple words of thanks can be all it takes for employees to feel appreciated. Give yourself time to review these tips and learn more about how to get started with your personalized card options.
Select the Right Style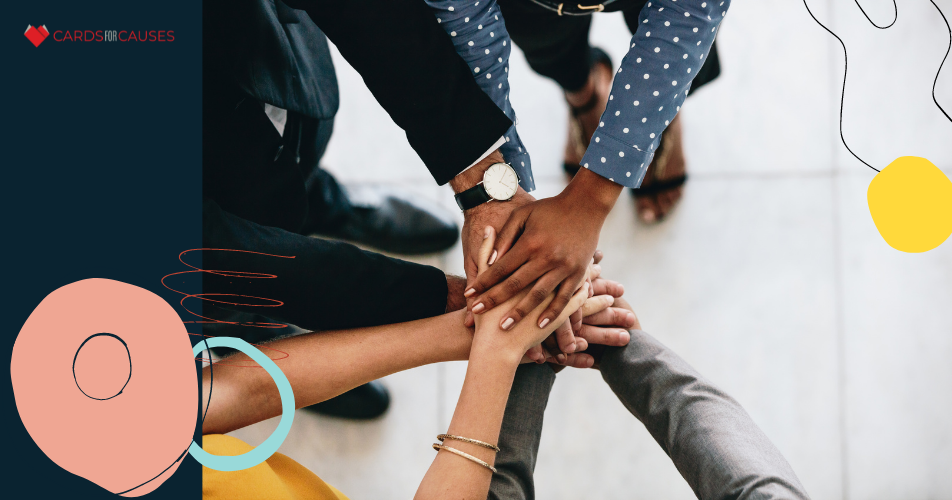 Statistics released over the last decade highlight the fact that the average individual spends most of his or her adult life at work. This means that employees of your company spend more time with you than they do their own families in many cases. If you don't take the time to show your thanks, it can have ramifications on company culture and how people feel about working for you. Thankfully, you can keep spirits high and showcase what matters most to you by taking time to pick out a card that reflects your feelings.
The design of a card is one of the more important decisions you'll need to consider when it comes to the experience of giving employees company Christmas cards. Look through the selection at Cards for Causes and start to gain more perspective on the options available to you. Whether you go with a sentimental, silly, or religious theme, you want to go with an aesthetic that helps to capture your branding and how much your staff means to you.
Craft a Message of Thanks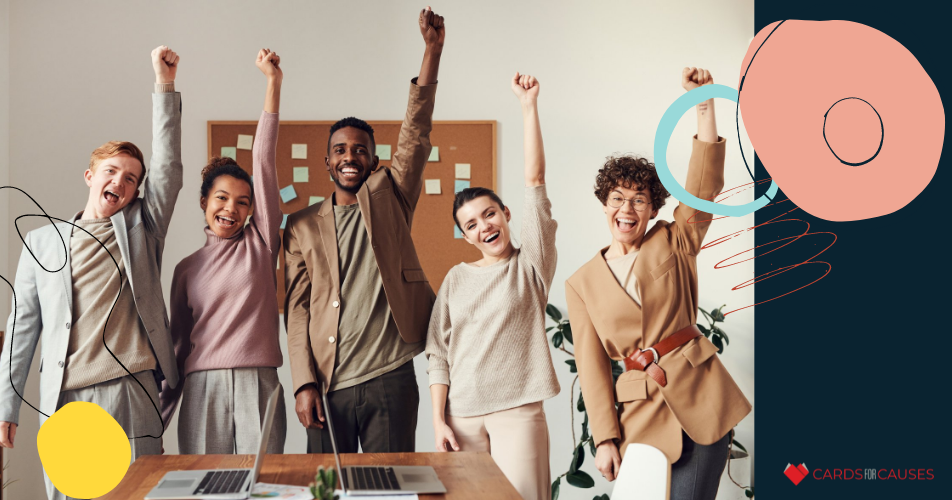 While the design of your card is important, you also want to pour a lot of time into developing a message of thanks. What you write in the card is going to be remembered, so you don't want to stick a generic message inside and hope for the best. In most cases, the option of personalizing each of the messages in order to speak to the skills of each individual employee is the best way to go. You can order a bunch of cards in bulk and fill out the messages to each member of the team as you see fit.
A personal touch is an essential component of a corporate Christmas card. If you want to highlight all of the amazing things your employees have accomplished over the last year, be sure to write about all of these exciting moments in your cards. Not only is it a great way of saying thanks, it also shows that you pay attention to the contributions of your team members.
How Can I Order Business Christmas Cards?
Ordering the perfect business Christmas cards is a very simple experience. By perusing the selection at Cards for Causes, you'll give yourself a better idea of all the different style options available. In no time, you'll be able to discover the perfect fit for your team.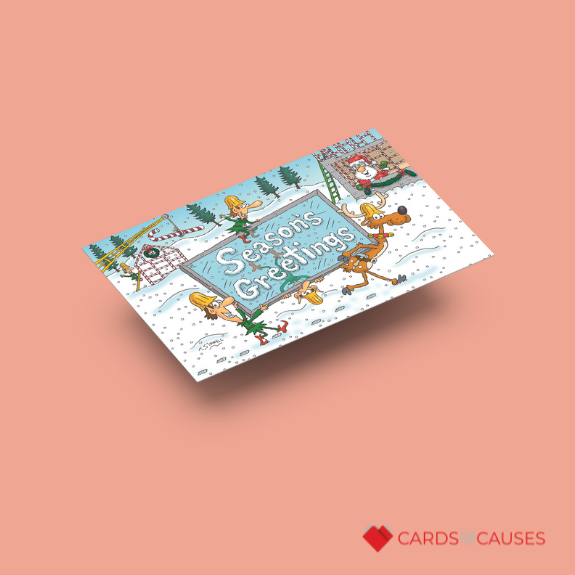 Do People Still Send Holiday Cards?
Yes, sending cards to the members of a business team is still a common practice across all industries. If you want to make the gesture even more meaningful, be sure to add some bonus cash as a way of showing concrete appreciation that people can put to use.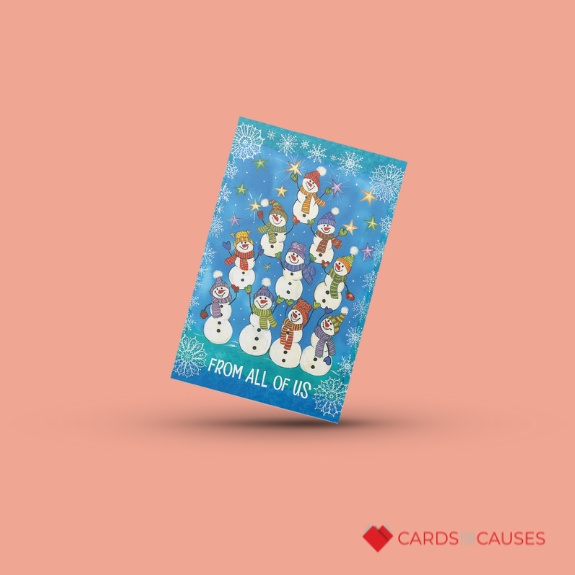 Shop - A From All Of Us Snowmen Christmas Card
Should I Order My Corporate Christmas Cards in Bulk?
When you have a big team to send cards to, you definitely want to think about ordering in bulk. Having ample cards on hand makes it easier to guarantee you don't forget anyone on the roster. Perfect for large corporations or businesses with more than one location.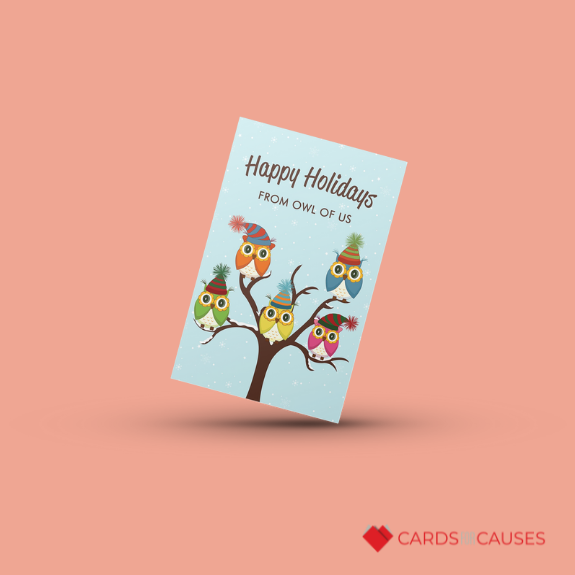 Shop - From Owl Of Us Christmas Card
When Should I Give Holiday Cards To My Team?
It is best to give out your holiday cards whenever your company decides to celebrate the season. Some companies provide a few days off to employees around the end of the year, meaning you can easily hand out the cards during the festivities as a present.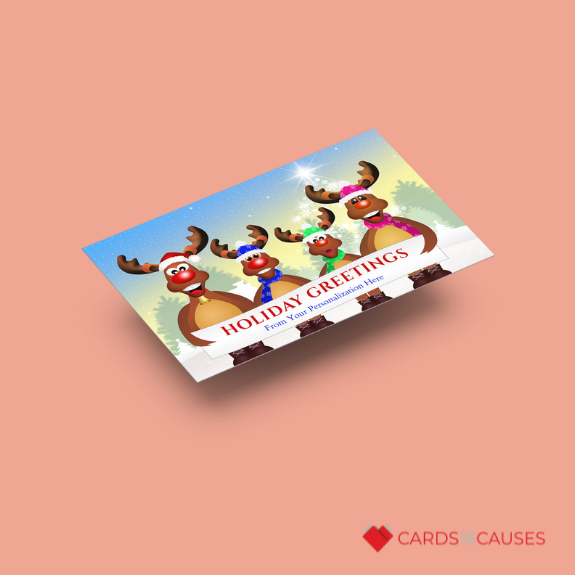 Are Holiday Cards Good To Send to Clients?
If you want to use your cards for purposes other than sending them to your team, consider mailing some to loyal customers. This gesture is a perfect way to showcase appreciation to your clients and achieve a bit of free marketing at the same time.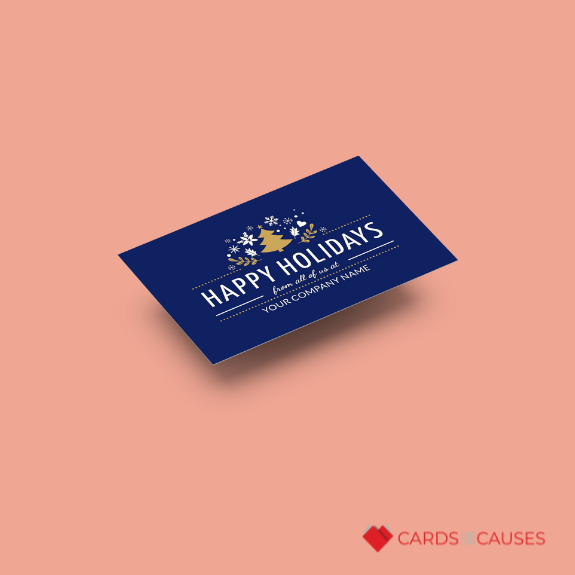 If you want to ensure that your employees feel happy to come to work each day, you need to stop and show gratitude every now and then. When the holidays arrive, you can accomplish this goal by handing out some beautiful business Christmas cards. Pick out a design from Cards for Causes and get ready to make the season merry and bright for your staff.