Jul 10th 2020
How can I Print Birthday Cards in Bulk?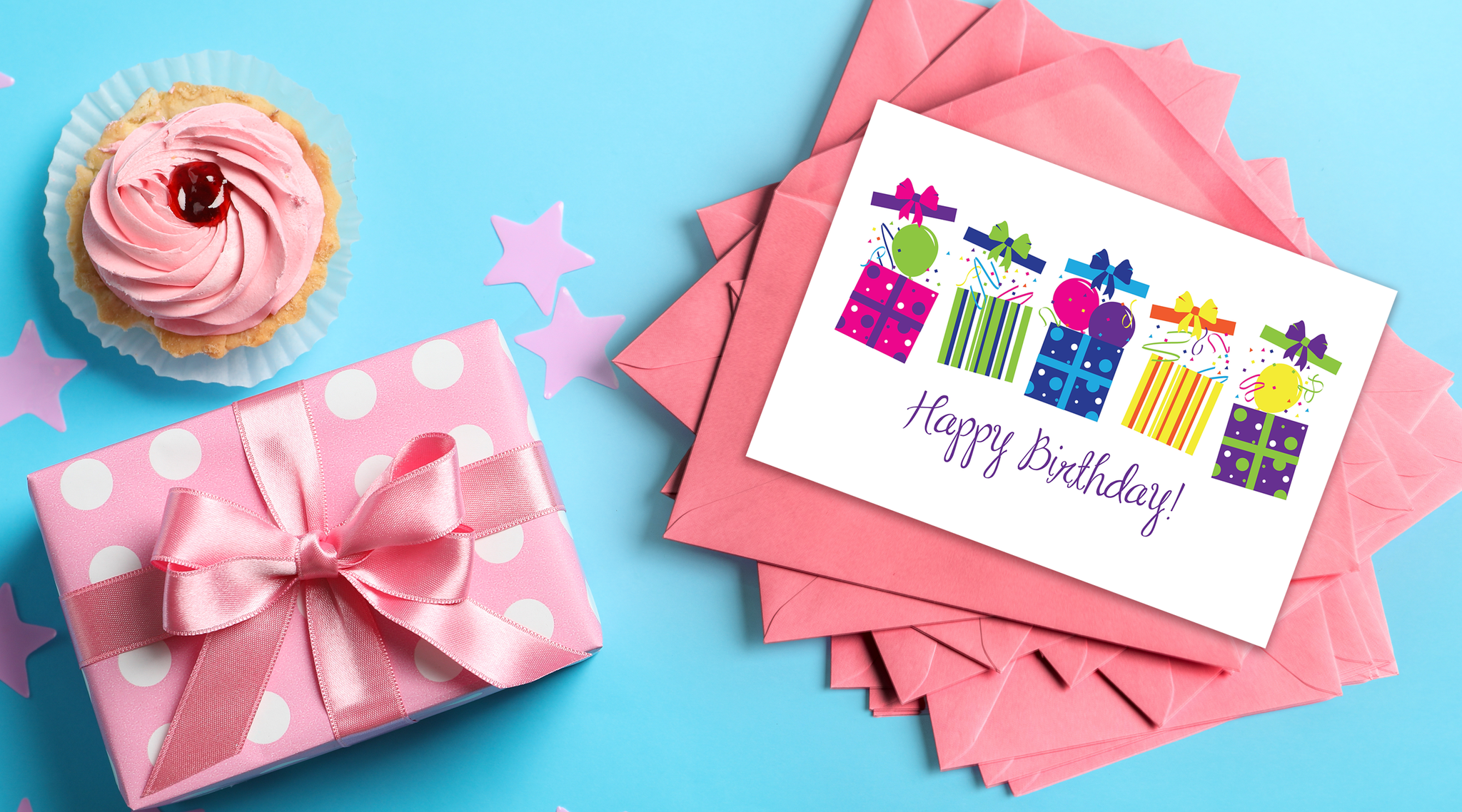 Business owners and professionals can build networks by designing and printing birthday cards in bulk. A large supply of cards makes it easier to keep in touch with everyone on contact list, from customers and clients to connections. Birthday cards are personal acknowledgements that make recipients of bulk birthday cards more likely to keep the sender in mind.
Getting Cards In Bulk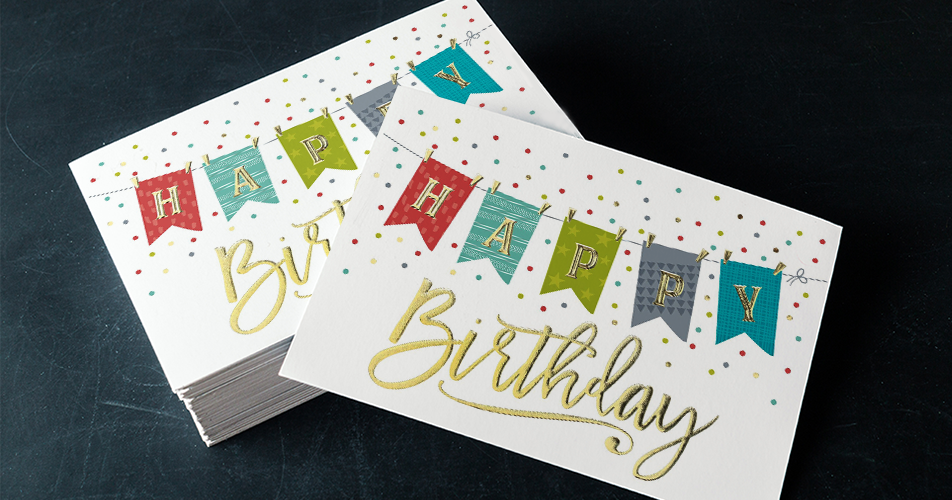 Designing and printing cards in bulk calls for a combination of design skills and professional-grade printing equipment. These resources can be costly or challenging for small business owners or independent professionals. Bulk cards have the same cover design, so image and text should be relevant to all the people on a contact list. A business owner might prefer to order several card styles in quantity to allow for a more personalized approach.
The first step toward designing a card to print in bulk involves selecting an image with a suitable print resolution for the size of the card cover. An image that is too large, too small or in the wrong resolution can make bulk cards look less professional. Printing full-color images on a large quantity of cards will require a significant amount of ink or toner.
In addition to printers and printing supplies, it is also necessary to purchase card stock, envelopes and postage in bulk. Find out more about the process of designing business birthday cards and the advantages of ordering cards in bulk from a service that streamlines the process of designing, printing and sending cards.
Design for Bulk Cards
Bulk cards should have an image that is suitable for a large number of senders. Some businesses and professionals may prefer occupational cards that reference their relationship to recipients for use all year round. Designing new cards keeps this approach fresh year after year. Other options include creating one or more styles of bulk cards for birthdays in different months and seasons or for groups of contacts.
Whether a business or professional opts to print or order cards, bulk cards are most cost-effective in larger quantities. If a business owner just prints a few cards, all of the investment of time and money in card design, materials, printing equipment and supplies may not be worthwhile. The cost of printing a large quantity of cards can also add up quickly. In most cases, it is better to rely on a service offering customizable cards, envelopes and printing services for a comparatively low cost.
Selecting Card Stock and Envelopes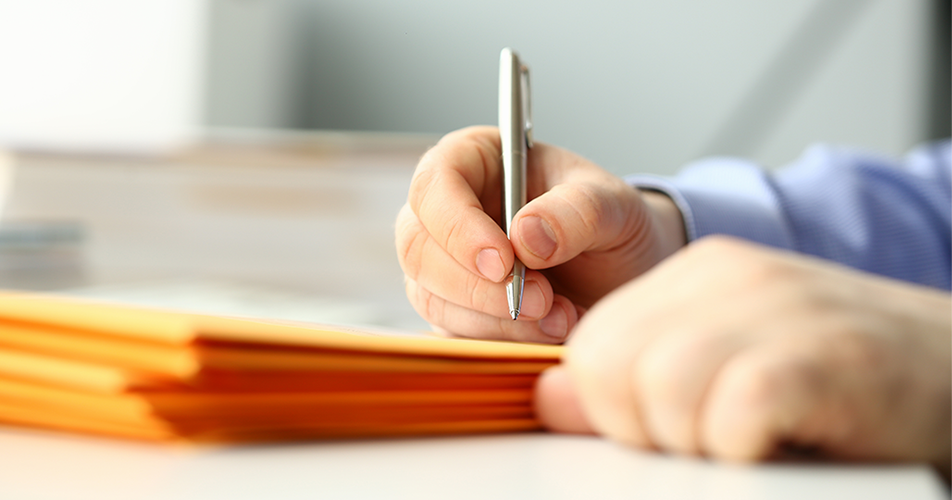 There are many factors to consider when buying card stock in bulk. In addition to the size of each card, it is also important to factor in the brightness and thickness of stock. Bulk cards are typically printed on the same size, color and type of stock for consistency. The savings over purchasing individual cards or smaller sets depends on the quality of the materials and the quantity of cards.
In most cases, businesses and professionals can save by ordering cards in bulk from a service that offers customization and printing services. These services offer a selection of pre-designed cards with options for cover images and messages. There is no need to worry about getting the best deals on card materials, envelopes or printing costs. The bulk savings of the card maker and printer are passed on to customers in the form of lower costs per card for larger orders.
Printing Bulk Birthday Cards
Printing cards in bulk can be daunting without professional equipment and expertise. A business owner or professional will need access to a printer that can be set up to print on card stock. This printer should also be capable of rendering high-resolution, photo-realistic images and clear text on cards of any size and stock of the selected brightness, thickness or texture.
The cover image or text on cards may appear blurry if the design is not printed in the right resolution. The resolution of images on digital screens are measured in pixels, whereas print resolution is measured in dots-per-inch. It may be necessary to fine-tune the properties of the cover image or the printer setting to achieve the right resolution. In general, 300 dpi is the standard print resolution, but printed images may need to be 1200 dpi or higher to look clear and crisp. Printing in higher resolutions requires more ink or toner.
After designing a card and obtaining materials, printing equipment and supplies, it is a good idea to print off a test card to see how images and text look on stock. This is the time to check every aspect of a design, make sure images are not blurry or clipped and proofread text. If a card does not look or feel right, a business or professional may have to spend more time and money getting different materials. Card printing services tend to have a variety of options to achieve the best presentation on every card in a bulk order.
Printing cards may require a printer that is capable of printing on both sides or manual adjustments to each card. If a business owner or professional wants to print addresses or messages on envelopes, it is typically necessary to reset printer paper feed settings. Printing a large quantity of cards may require a substantial amount of ink or toner, particularly if each card has a full-color, high-resolution cover.
Why To Order Bulk Cards
When a business owner, professional or personal sender factors in design work and the cost of materials, printing equipment and supplies, ordering custom greeting cards in bulk is usually more cost effective than printing cards. Cards made by a service that specializes in custom designs are likely to be higher in quality than cards that are not produced by an experienced print graphic designer and professionally printed.
Any business, professional or individual can source bulk birthday cards affordably from a service that provides custom greeting card design and printing services. It costs substantially less to fully customize an order of cards than to invest in the expertise, equipment and supplies necessary to design and print professional-quality cards.