Jul 29th 2021
What Your Holiday Business Card Should Say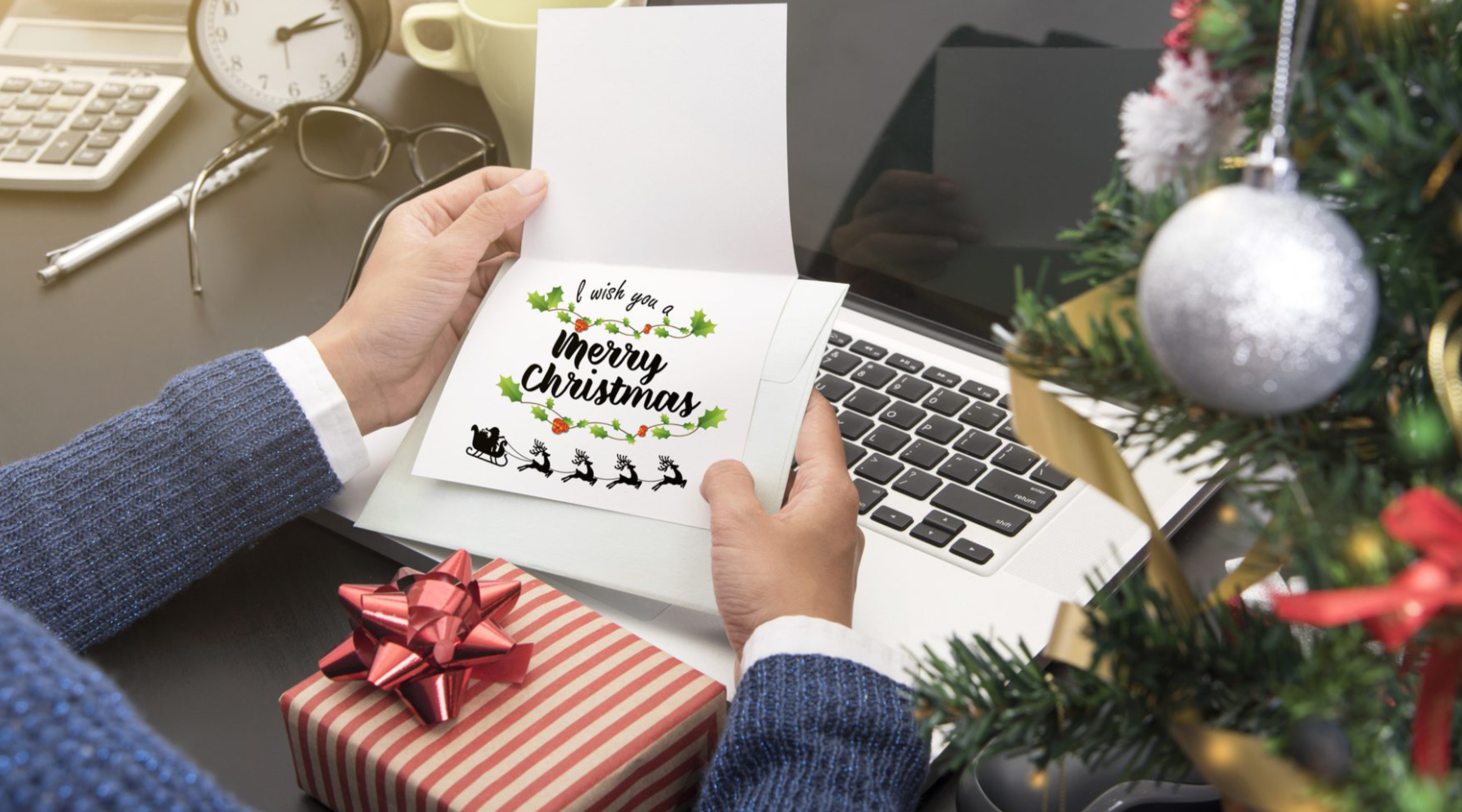 The cards sent by a business to commemorate the holiday season can have a lasting influence on customer relations. When you prepare to send holiday business cards, you should determine which type of card the majority of recipients are likely to appreciate. Based on your business, you may prefer to send cards with cover images and messages that specifically refer to a religious holiday or more general seasonal greetings.
Greetings for the Holiday Season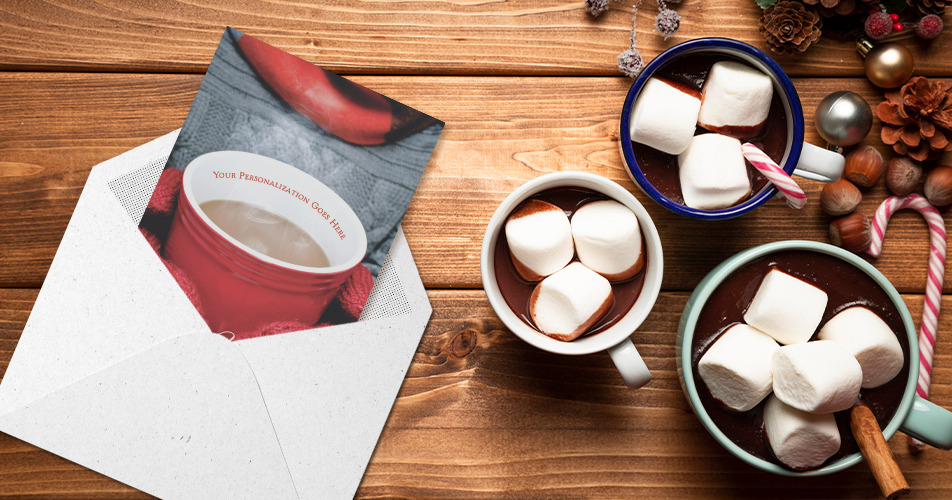 Business greeting cards sent out in November or December often include holiday greetings. You can choose from a wide selection of cards that have more general or specific cover images, designs and messages.
Happy Holidays and Seasons Greetings cards are good choices for businesses that have diverse customer bases. The majority of recipients can appreciate the sentiments of these cards. Businesses that want to send cards to celebrate Christmas, Hanukkah or the New Year can select cards with relevant cover designs and messages.
Touch On Your Business Relationship
The most effective business Christmas cards and holiday cards are designed to reflect the relationship between a business owner and employees and recipients. Occupational greeting cards may be immediately recognized as being sent by your business and can be immediately appreciated by professional contacts, clients or customers.
Some businesses prefer to select cards with visually appealing cover designs that are more general or themed for a particular holiday. No matter which design you choose, an effective interior message will address or refer to the professional relationship between the sender and recipients of cards.
Customize Holiday Business Cards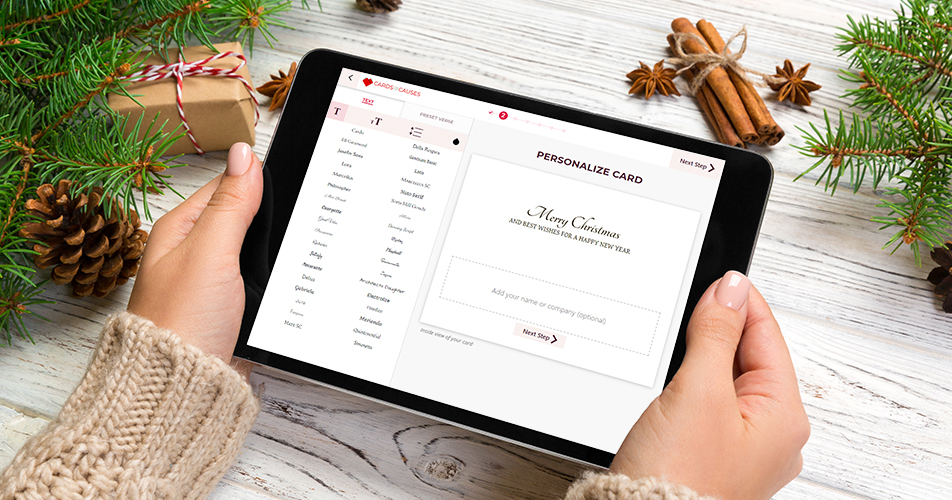 The options for holiday cards for businesses are unlimited. If you do not find a pre-designed card cover that reflects the best wishes and sentiments of your business, you can design a card. Photo cards give business owners the option to fully customize card covers. Recipients may also be more likely to closely look at or hold on to unique cards.
No matter which type of cards you choose to send this holiday season, you should be aware of the possibilities available for customization. Some card covers have space to print the name of a business as part of the design. Every custom card has interior space for a message, photo, logo, signatures, printed sender name and a charity line.
Where can I order custom holiday cards?
Source business holiday or Christmas cards from a service that gives back to charity. Order any quantity of greeting cards with your choice of cover designs and customized interiors. You can donate 20% of the purchase cost to a charity of your choice and include a charity line in cards.
Which holiday cards can businesses send?
Businesses can send holiday cards with almost any message. Choose from Christmas, Hanukkah, New Years or other cards for specific holidays. Cards with more general Happy Holidays or Seasons Greetings images and messages are suitable for recipients of any background. More specific holiday cards reflect the values of a business.
Do holiday cards come with matching envelopes?
Every bulk greeting card comes with matching envelopes. These envelopes may be lined or unlined depending on the card design. Senders also have the option to print a return address or custom message on the flap of each envelope. It is easy to get everything necessary to send business cards.
How do I personalize business greeting cards?
You can choose cards with covers that offer options to print the name of a business in the design. Most cards have customizable interiors that you can customize with a message template or your own message, a logo or photo, one or more signatures, sender names and a charity line.
Can a business donate to charity through cards?
A business can specify any registered tax-exempt charity to receive 20% of the purchase price of a card order. It is also possible to include a charity line that explains that this amount was donated and the charity you have chosen. Charity lines can inspire recipients to support worthy causes.
Businesses that send holiday business cards increase their visibility to recipients during a major shopping and giving season. A card with the right cover image and message and interior message for the recipients on a mailing list can stimulate sales and build lasting business relationships.
---
Best Holiday Greeting Cards
At Card for Causes, we have cards for every occasion. During the holiday season, you want to spread some cheer with the people you love. The following 10 custom holiday cards are perfect for showing friends, family and others that you care about them: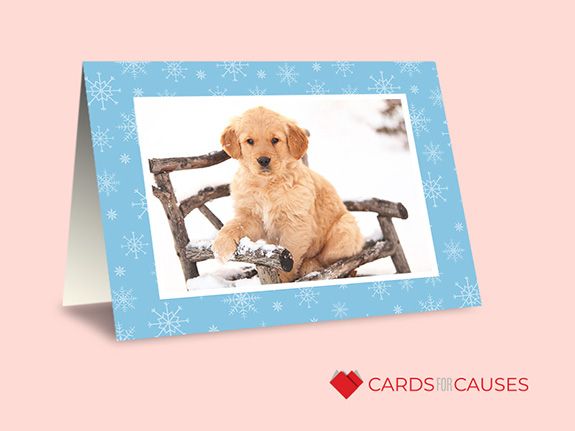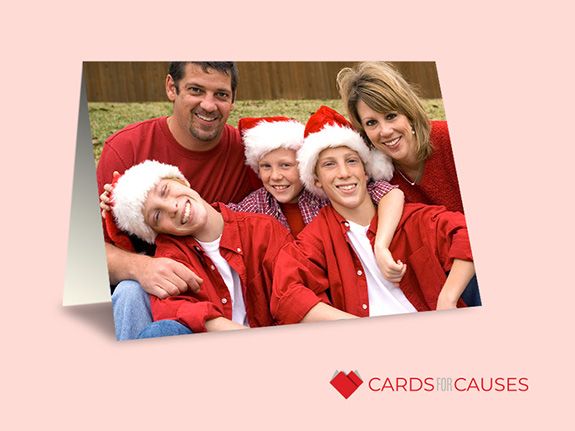 Shop - A Borderless Horizontal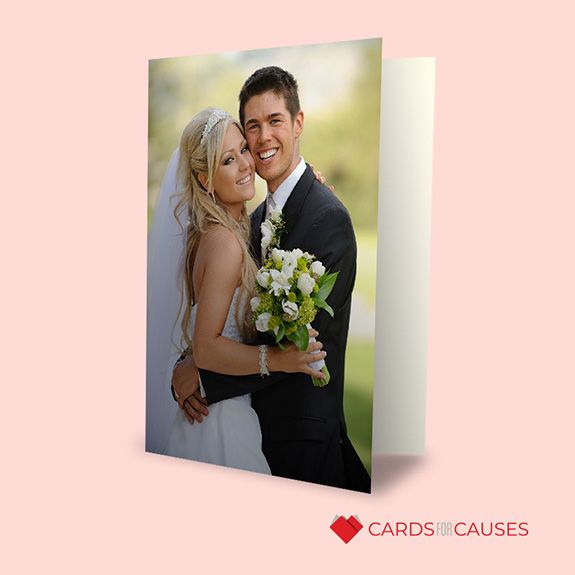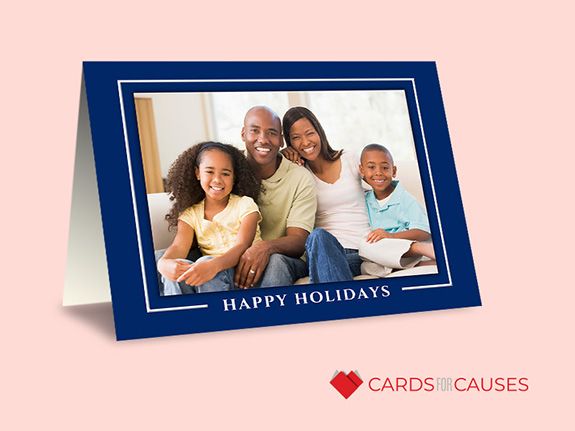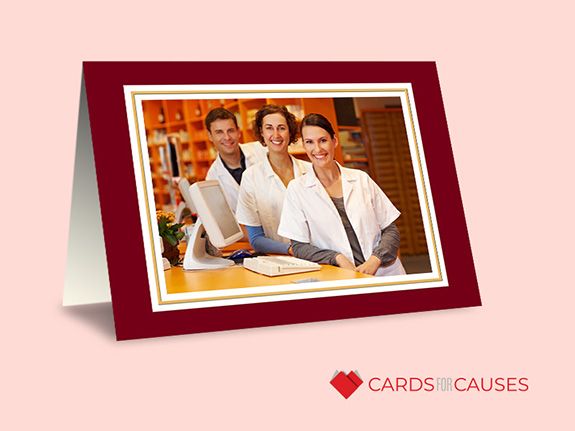 Shop - Classic Photo Horizontal